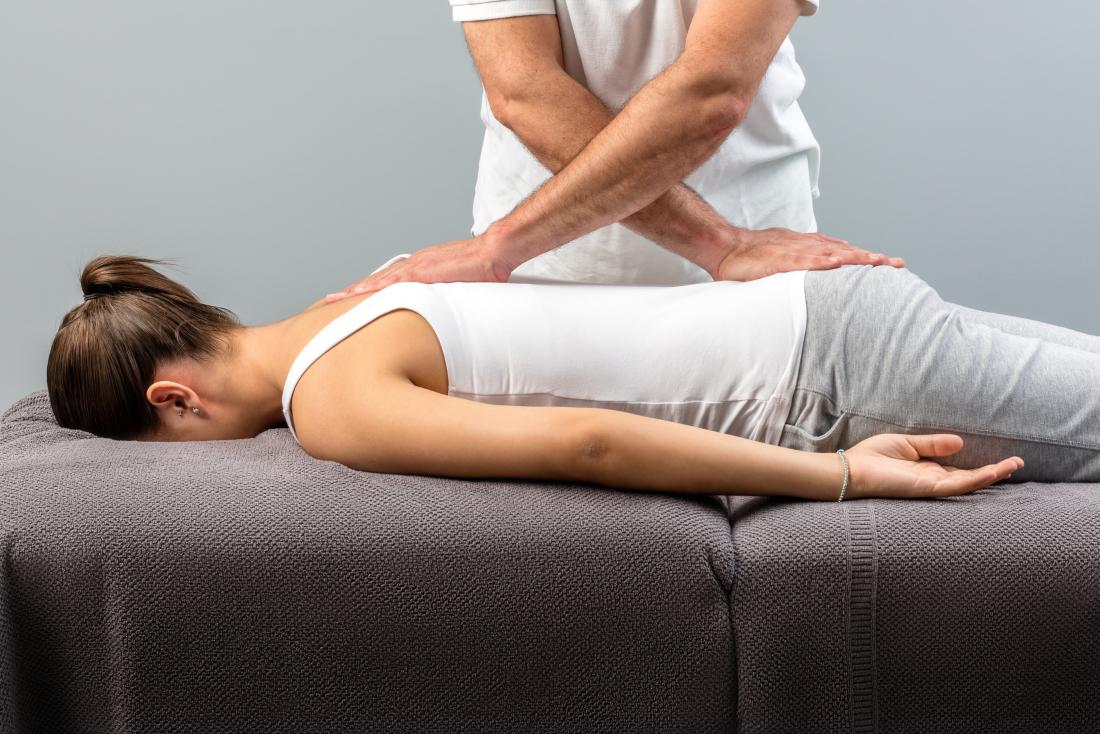 Some chiropractors want the ability to give vitamin shots. Others don't.
There are a range of bills filed for the 2019 Legislative Session that would change the rules regulating chiropractic medicine, but trade groups representing Florida chiropractors in Tallahassee don't have unified legislative goals.
One bill caught in the crossfire is SB 1078.
The legislation, sponsored by St. Petersburg Sen. Jeff Brandes, is simple. In addition to aligning spines, chiropractors would be able to give vitamin and enzyme shots to their customers after so long as they complete a 36-hour training regimen and get certified.
It wouldn't permit chiropractors to administer traditional drugs, such as blood pressure meds or controlled substances, nor is it a new idea.
Until 1957, chiropractors were the go-to for nutritional injections, but Florida law was changed to only allow oral nutritional supplements. Since those are readily in every available next to the pharmacy counter in every Publix, Walgreens and CVS statewide, chiropractors are effectively shut out of that revenue stream.
Former state Rep. Dennis Jones, himself a chiropractor, got a bill through the Legislature in in the mid-1980s to reverse the change, but his success was short-lived due to a change in the federal law.
Brandes' bill would realize the legislative intent of the 1980s bill by defining "articles of natural origin" separately from "legend drugs.
The new definition would include "vitamins, minerals, amino acids, fatty acids, hyaluronic acid, enzymes, saline, anti-oxidants, dextrose, glandulars, cellular components, extracts, water, botanicals, phytonutrients, and homeopathics."
Giving a shot isn't rocket science, and it doesn't require an MD or a nursing degree.
Florida already allows pharmacists to give flu shots, and oftentimes patients are expected to inject their own drugs. A woman visiting a fertility doctor, for instance, may be sent home with a prescription for IVF hormone treatment. When she picks up the syringe from the pharmacy, she'll be expected to self-administer the drug after only a few minutes of training.
SB 1078 is heavily supported by the Florida Chiropractic Physician Association (FCPA), which says the change would give Floridians access to cost efficient health care and better alternatives to medical palliative care.
According to FCPA founder Rod Lacy, who is both a licensed medical doctor and chiropractor, the nutrition change is a natural one. Chiropractors receive more nutritional training than medical doctors and Lacy says they could be a valuable addition in the treatment of serious illnesses.
The Florida Chiropractic Association (FCA) is opposed, however.
Despite backing the 1980s effort, FCA is allied with Jacksonville's Palmer College of Chiropractic, which doesn't provide comprehensive nutritional education to its students.
A third association, the Florida Chiropractic Society (FCS), is also opposed, though on different grounds.
FCS aims to promote "the Philosophy, Science and Art of Chiropractic, as a distinct drug-less health profession dedicated to the detection and correction of vertebral subluxation."
Despite the "drug-less" stance, nutrition supplements aren't considered drugs and aren't regulated as such by the FDA, but there is scientific backing for their use in medicine.
Cancer patients, for example, are often prescribed high doses of vitamin C as part of a comprehensive treatment plan.
Studies have shown those injections can improve quality of life and make a tangible difference in outcomes for patients in treating certain cancers. Additionally, laboratory and animal studies have found high-levels of vitamin C may kill cancer cells.
While pills with thousands of milligrams of vitamin C are available, oral vitamins aren't as easily absorbed as those administered intravenously. Giving patients the option of having a trained chiropractor give them nutritional shots would give them a safe alternative to self-injection as well as a less-costly alternative to getting their shots at a doctor's office.
SB 1078 is currently awaiting its first hearing in the Health Policy Committee, chaired by Stuart Sen. Gayle Harrell.