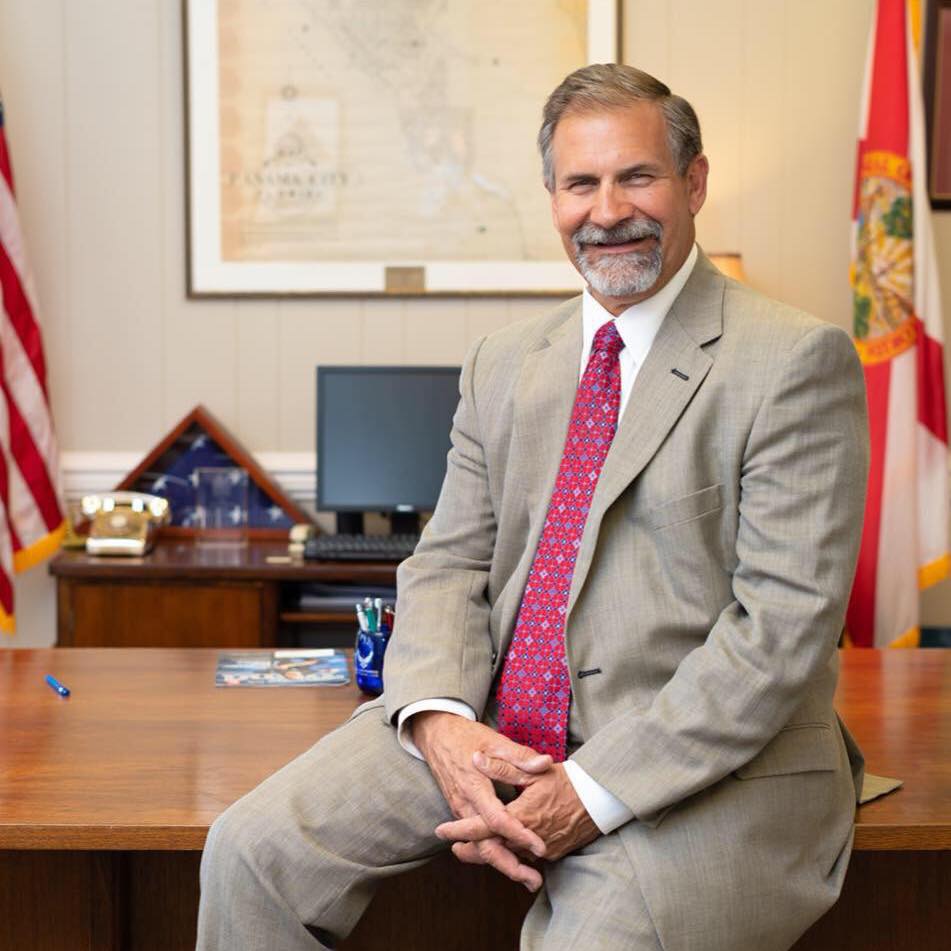 But the Panama City Commission contest appears headed to a runoff.
The Super Tuesday results are in from Bay County, and incumbent Panama City Mayor Greg Brudnicki has earned re-election with nearly 62 percent of the vote.
Brudnicki faced a pair of challengers in the contest, but neither put up much of a fight Tuesday night. Michael Rohan placed second with 28 percent of the vote, while Lynne Schneider earned 10 percent.
There appears to be a runoff in the Panama City Commission contest for Ward 2. With all precincts reporting, incumbent Kenneth Brown was just shy of the 50 percent threshold, earning 49.63 percent of the vote. Had just three people shifted their vote to Brown, he would have earned re-election.
Instead, he'll face off against Toni Shamplain, who came in second with 39 percent of the vote. Marquis Tyson finished last with 11 percent.
Panama City Beach voters also rejected an ordinance to repeal the existing City Service System. Some criticized the board's speed in hiring and promoting employees. But voters rejected a revamp of the structure, with just under 70 percent voting against the ordinance.
Meanwhile, Mexico Beach voters decisively ousted a pair of incumbent Council members. Bill McGlothlin was defeated by Jerry Smith in Group 2, 73 percent to 27 percent. And In Group 3, Linda Albrecht lost her seat to Bobby Pollock, who earned 70 percent of the vote to Albrecht's 30 percent.
Lynn Haven had a pair of open Commission seats up for grabs Tuesday night. Brandon Aldridge was victorious in the Seat 1 race, while Pat Perno won Seat 2.
Perno defeated his opponent, Pamela Hiller, 65 percent to 35 percent. Aldridge won a three-way race with 66 percent of the vote. Bob Schultz placed second with 22 percent, while Dale Robitaille nabbed just 12 percent.
And another pair of Council races was settled in Parker. Former Council member Tonya Barrow will return to that body after defeating Ron Chaple 54 percent to 46 percent in the race for Seat 2. Over in Seat 4, Stacie Galbreath beat out Ken Thomas Jr. 53 percent to 47 percent.