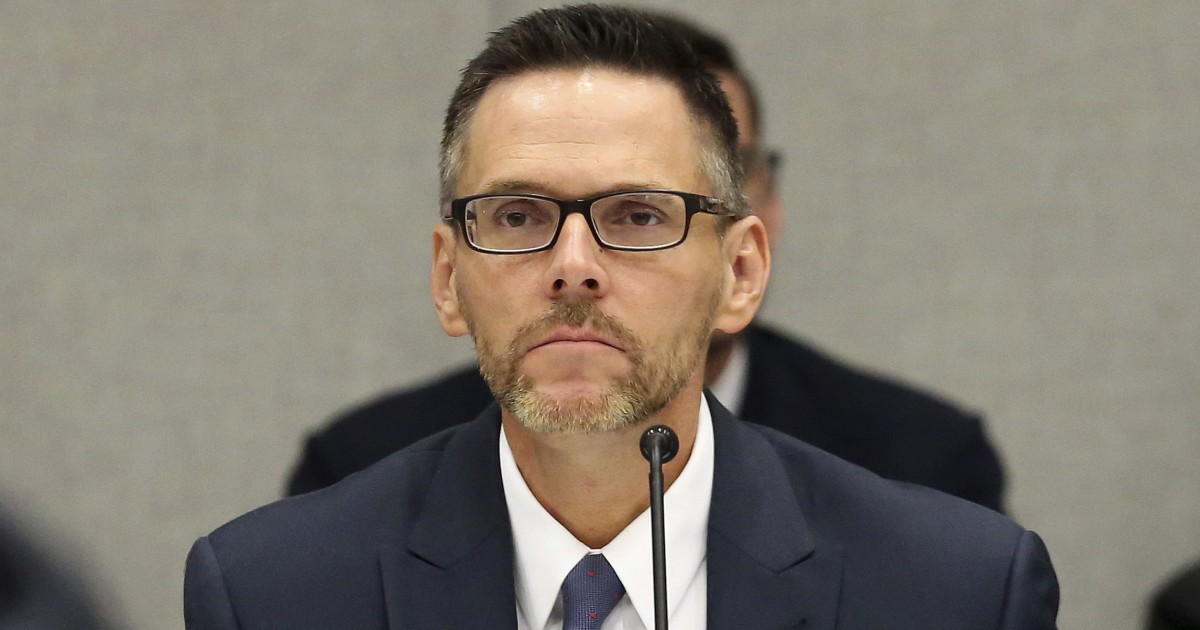 Besides lingering loan questions, campaign reported $1 in small donations in Q1.
Democrats slammed U.S. Rep. Ross Spano for reporting significant loans from personal funds in the first quarter of 2018.
"Spano is still reporting nearly $180,000 in loans from 'personal funds,'" reads a Democratic Congressional Campaign Committee press release, "despite his own admission he borrowed the funds from campaign donors in violation of campaign finance law."
Of course, the reports do not conflict with Spano's own story, that he repaid personal loans before the end of 2018. That won't be documented in federal records until he files personal disclosures, which are due in May.
Still, Spano's first quarter campaign disclosures include enough peculiarities to leave election observers scratching their heads and critics sharpening their knives.
Those include the odd report that in the first three months of 2018, Spano received $1 in non-itemized contributions to his campaign.
Settling debts
The Dover Republican has been dogged by questions about campaign finance since last year. Scrutiny increased significantly after Spano copped to financing his congressional campaign with $180,000 loaned by two individuals, Cary Carreno and Karen Hunt.
In a letter to the Federal Election Commission, Spano's attorneys said he made that move in ignorance. "He believed he was acting in full compliance with the law," attorney Elliot Farah wrote.
Spano also said he immediately repaid those loans shortly after the election.
Campaign officials rightly note the Congressman's first quarter campaign reports don't and won't document the repayment of personal loans. "I feel like we answer this question every quarter," said Spano campaign spokesperson Sandi Poreda.
Of course, the loans don't get documented in FEC filings because the use of such loans for financial purposes remains explicitly illegal.
Regardless, Spano's debts and how he repaid them won't be clear until after he files new financial disclosures.
"The repayments (which were completed before the end of 2018) won't show up in the fundraising totals because the loans didn't go directly to the campaign," Poreda said.
"They'll show up when Ross files his financial disclosure. We'll file that as soon as the forms are available."
But officials say the former state Representative's final financial disclosure in 2018 will show a new bank loan but no debt to Carreno or Hunt.
New disclosures for congressional members are due in May, though it's noteworthy what originally drew scrutiny on Spano's finances was his failure to file timely disclosures in 2018.
Ironically, if he had filed those disclosures on time, he would have done so before ever receiving loans from Hunt or Carreno, and it's likely no one would have questioned the rapid infusion of cash for his campaign.
The DCCC scoffed that Spano's first quarter filings include $169,500 from personal funds. But if that came from Spano's bank loan, and thus his own money, that's legal.
But Democrats also pounced at oddities in the contributions reported from supporters, particularly ones giving small sums.
Bottom dollar
The freshman Congressman reports $94,539 in itemized donations during the first three months of 2019. Incidentally, that includes a $1,500 donation from Hunt.
But when it comes to small donations, those under $200, Spano reported very little.
In fact, he reported just $1.
"After months of legal questions, horrible headlines, and constituent outrage over his fundraising schemes, Congressman Spano's inability to raise more than $1 from small-dollar donors shows that his future in politics is in jeopardy," said DCCC Spokesperson Melissa Miller.
Outside election observers note that $1 appears, to say the least, bizarre. That comes on top of $20 in the post-general election reporting period and $125 in the year-end report.
By comparison, U.S. Rep. Daniel Webster, a Republican in the neighboring 11th Congressional District, reported $84,730 in contributions for the first quarter of 2019; that included $430 in small donations.
For everything, the DCCC notes Spano's campaign account as of the end of March remains underwater. While the campaign boasts $218,331 in cash on hand, there's $335,979 worth of reported debt.
That includes significant dollars owed to 2018 campaign professionals Spano previously suggested gave him bad advice on using personal loans.
Some $20,000 is owed to the Spano campaign's accounting firm and $70,000 is owed to the firm of Brock Mikosky, Spano's campaign manager.
Spano's vendor debt remains at only around $70,000, an amount easily covered by his cash on hand.
Complaints against Spano have been filed with the FBI and FEC, neither of which has reported on their findings. Spano potentially faces criminal charges for using personal loans, though that's an unusual outcome.
Democrats meanwhile show an appetite for bludgeoning Spano at every opportunity for any oddities in his financial records.
"Spano may have stumbled into office in 2018, but his ethical problems and lack of grassroots support may end his re-election campaign before it even kicks off," Miller said. "That's why we're keeping him on our 'Retirement Watch' list."