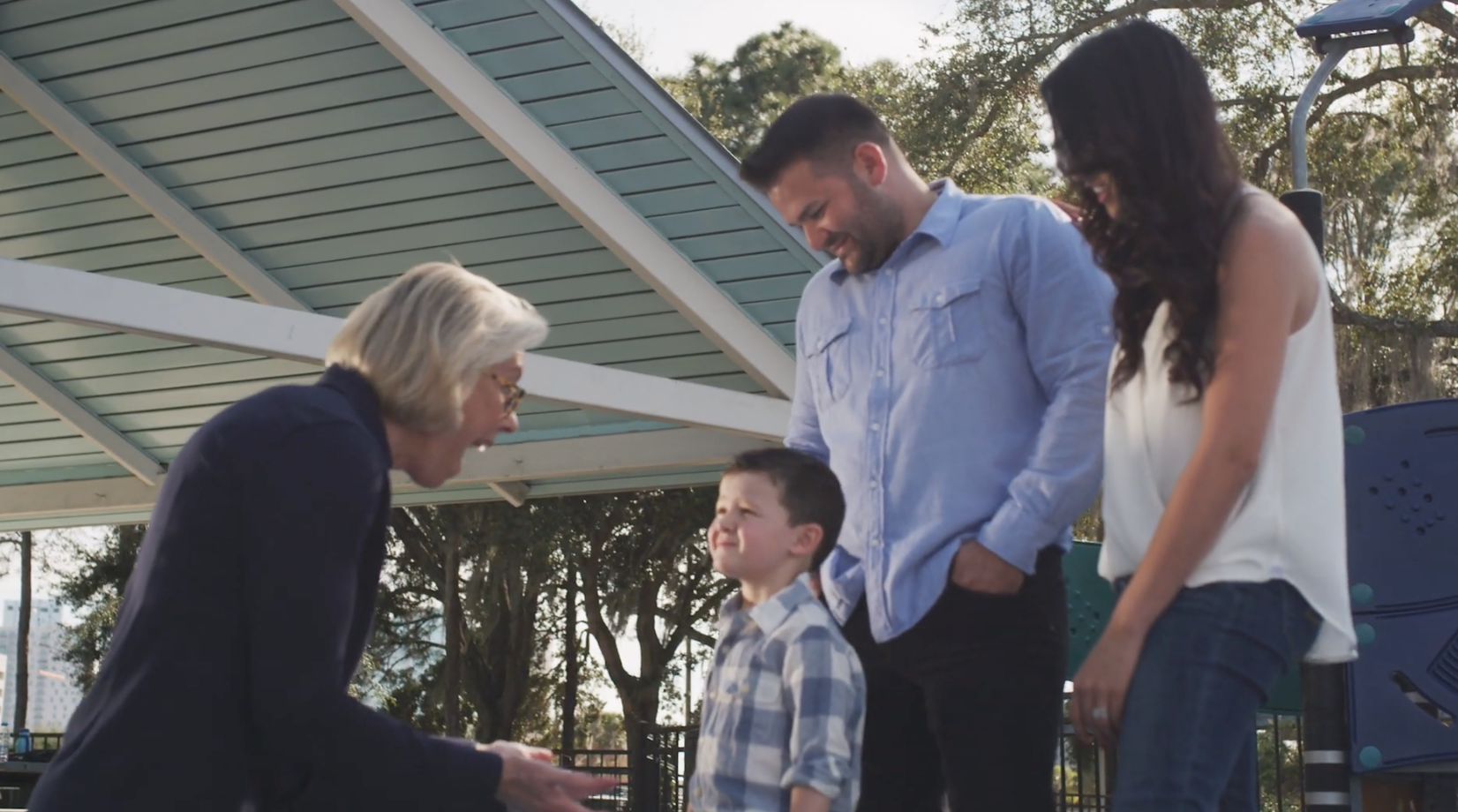 "Every four years, we get one opportunity to set the course for our city's future."
Jane Castor is keeping pace with David Straz in television advertising. The former Tampa Chief of Police launched another ad Wednesday contrasting Straz's negative campaigning strategy with her own forward-looking message.
Castor's new ad, "One Opportunity," will run on local cable and broadcast stations for the duration of the election, according to her campaign.
It features Castor mingling with voters at iconic locations throughout the city.
"Every four years, we get one opportunity to set the course for our city's future, Castor said. "A future that is inclusive, with affordable housing, good-paying jobs, and transportation solutions that lift up every neighborhood."
The ad then shows an image of a young Castor accepting an award as a Tampa police officer and another of her later as chief.
"I've dedicated my life to serving our community," Castor said.
The ad comes just one day after Castor's campaign launched a digital and social media video highlighting her work mentoring youngsters through the Big Brothers Little Sisters program. The campaign's positive messaging stands in stark contrast to ads the Straz campaign released this week attacking Castor as her record as Police Chief and over her campaign contributions from lobbyists and developers.
"Throughout this campaign and throughout her life, Jane has served the city of Tampa and put forward ideas to move this community forward," said Castor communications adviser Adam Smith. "As the mayoral runoff comes to a close, this new TV ad highlights how Jane is ready on day one to seize the opportunity to take our city to the next level, with a positive vision for our future and the skill set to get it done."
Castor's campaign continues to criticize Straz for his negative campaign ads for being untruthful. They've called on Straz to focus on issues facing the city. Straz defends his strategy arguing voters have a right to know information about his opponent.
Voting in the race is already well underway. As of Wednesday afternoon, voter turnout through early voting and mail ballots had already exceeded 13 percent. Early voting continues through Saturday. Election Day is April 23.