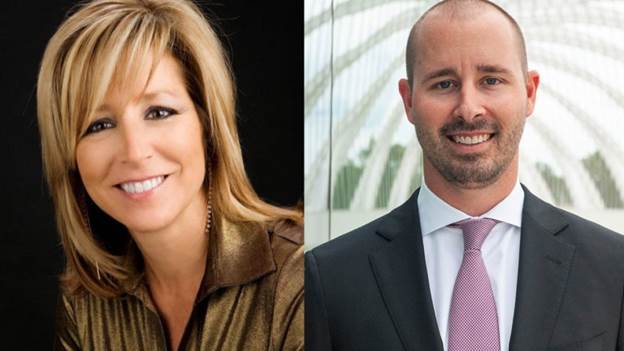 Allison Hunt co-founded Hunt Construction, which has served Central Florida for 34 years.
Lakeland businesswoman Alice Hunt will serve as the new chair of the Florida Polytechnic University Foundation Board of Directors, the group announced Wednesday.
Hunt and her husband, Chuck Hunt, founded Hunt Construction, which has served Central Florida for 34 years.
Hunt joined the Florida Poly Board of Directors four years ago and served the last two as its vice chair.
"I've been an advocate for Florida Poly for many years, and I'm excited to take on this leadership role within the Foundation," Hunt said. "I'm looking forward to continuing to engage the community and to grow philanthropic support for the University."
Hunt has an extensive path of industry expertise and community involvement. She is the second recipient of the Polk County Builders Association's Eagle Award and served as chair of the Lakeland Area Chamber of Commerce in 2011. Hunt also chaired the Charter Review Commission for Polk County last year.
The board unanimously approved Hunt's nomination. Florida Poly President Randy Avent confirmed the appointment.
Hunt will begin her new role immediately, and it's effective for two years, replacing Ford Heacock who will remain a member of the Board.
"Alice's remarkable leadership and tenacity make her the perfect fit to lead the Foundation Board," Avent said. "Her community engagement and true commitment to Florida Poly will be essential for the Foundation's efforts to promote and support the University."
The new vice-chair is Jack Harrell III, senior vice president of marketing, sales and R&D at Harrell's LLC in Lakeland.
Harrell joined the Board of Directors last year. He said as the new vice-chair, he will fully support Hunt and the Foundation by advocating for the University's mission and fundraising to foster its continuous growth.
"Florida Poly's vision for growing the job market and the economy in Florida benefits everyone from Polk County and as far as the entire I-4 Corridor," Harrell said. "This University will play a vital role in transforming the state's economy, so I believe everyone should support it."
The Florida Poly Foundation Board consists of community leaders and industry experts who support the school's mission to boost the economy and put the school on the map as a leader in high-tech research. The board works closely with school leadership on fundraising efforts and plans to grow the university.