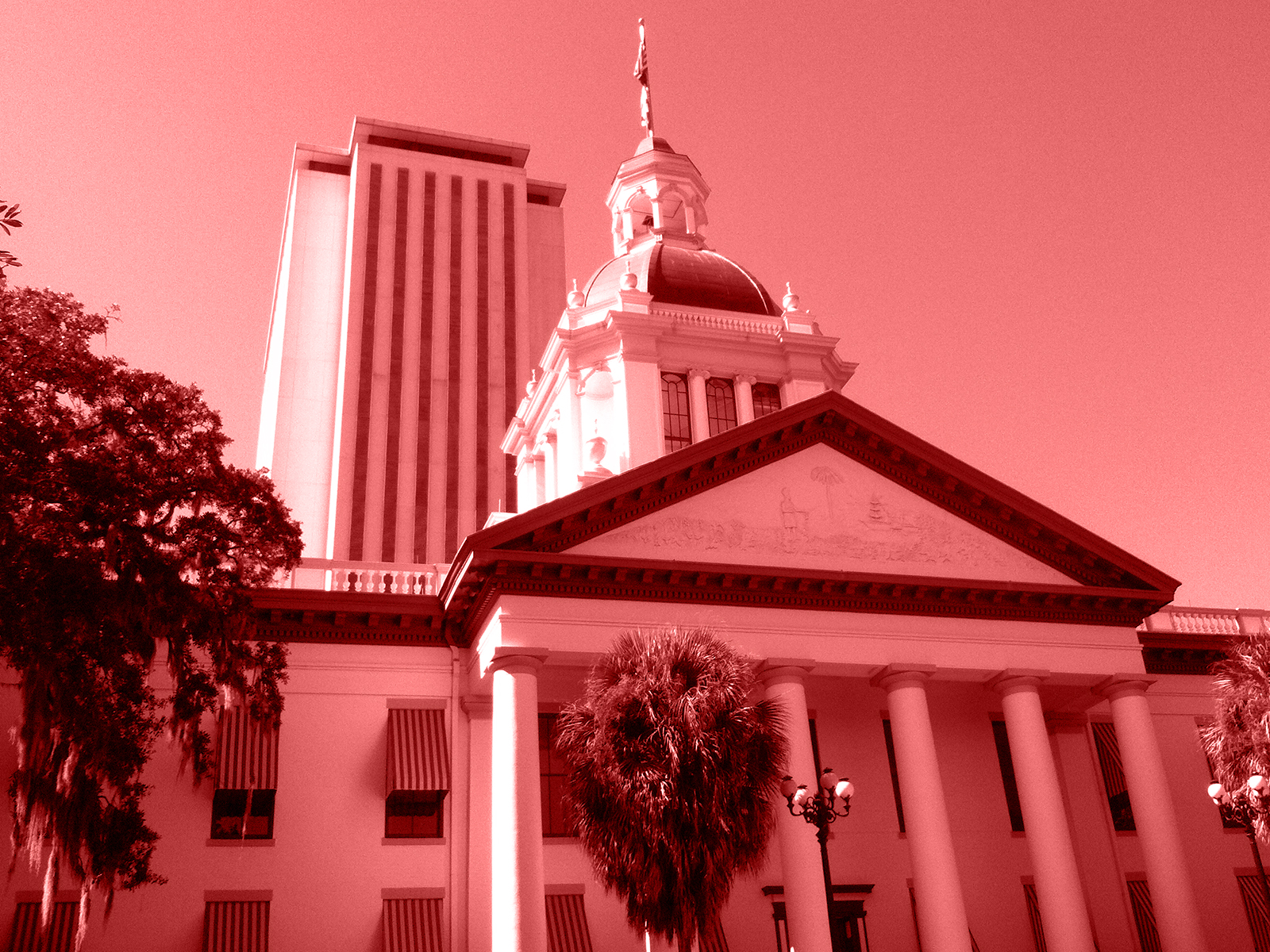 Why wait till morning? Your evening briefing is ready.
Sixty Days  — A prime-time look at the 2019 Legislative Session
The Last 24
Good Wednesday evening. Dozens of people representing Lake Okeechobee's fishing industry came to the Capitol Wednesday, asking the House to go along with the Senate's $50 million appropriation for the troubled lake's Watershed Restoration project. Wearing red and white "Make Lake O Great Again" ball caps as a nod to President Donald Trump's "Make America Great Again" theme, members of Anglers for Lake Okeechobee held a news conference, then went inside to speak with lawmakers. "The high water is coming into the lake; it's completely drowning out all the aquatic vegetation," professional angler Scott Martin said. "That is our very important, our vital filter in Lake Okeechobee that cleans the water … (But) if we can slow the flow and store the water north, it's going to make Lake Okeechobee great again." Sixty Days loves clean water. Here's your nightly rundown.
Got a Glock, teach? Republican state senators knocked down a series of Democratic amendments on a school safety bill, including one that sought to get rid of a provision to arm teachers in schools.
Nikki needs numbers: Agriculture Commissioner Nikki Fried wants the OK to tap into a trust fund to hire more staff for processing concealed weapon and armed security guard licenses.
VISIT FLORIDA lives — for now: The state's tourism promotion and marketing arm got Senate approval to stay in business.
Speed bump: A plan for expanding and building three toll roads on the western side of Florida, a priority of Senate President Bill Galvano, was put on hold.
Stopping skulduggery: Sen. Tom Lee filed language to prevent FDOT in the future from paying off losing bidders in an effort to get them to drop a procurement protest.
No fun for illegal aliens: Sen. Joe Gruters and Rep. Cord Byrd, both Republicans, held a news conference on their push to get immigration legislation over the finish line this Session.
Ka-Ching: A $102.4 million tax-relief package is ready to go to the House floor. But Democrats raised concerns about money going to charter schools.
Look up: Law enforcement agencies in Florida could use drones for more purposes under legislation passed unanimously by the House.
Fracking bill woes: Bills that would ban some forms of fracking in Florida have seemingly stalled out in the Legislature, leaving environmentalists discouraged and petroleum industry representatives hopeful.
Goodbye, glass: Assignment of benefits reform bills are advancing in the House and Senate, but both have shed language related to auto glass repairs.
Energize: The House approved a measure asking Congress to establish the proposed Space Force's HQ inside the Sunshine State.
More pot: Gov. Ron DeSantis signed off on a settlement allowing eight new medical marijuana licenses in the state.
Quote of the Day
"There are continuing discussions about policy, but in dealing with Speaker (José) Oliva, we're not horse traders." — Senate President Bill Galvano on budget negotiations in week six of the eight-week Session.

Your Metz Husband Daughton-sponsored question of the day is:
Who created the Florida East Coast Railroad?
As always, click here to tweet your answer to @MHDFirm. The first person with the correct answer will get a shout-out in tomorrow's 60 Days!
Last time, we asked: Why was Tallahassee chosen as the state capitol?
Answer: "It's about halfway between St. Augustine and Pensacola, the two largest cities in Florida when a capital was designated in 1824."
Congrats to Larry Williams Consulting LLC (@LarryWmsConsult) who was the first to tweet the correct answer!
Bill Day's Latest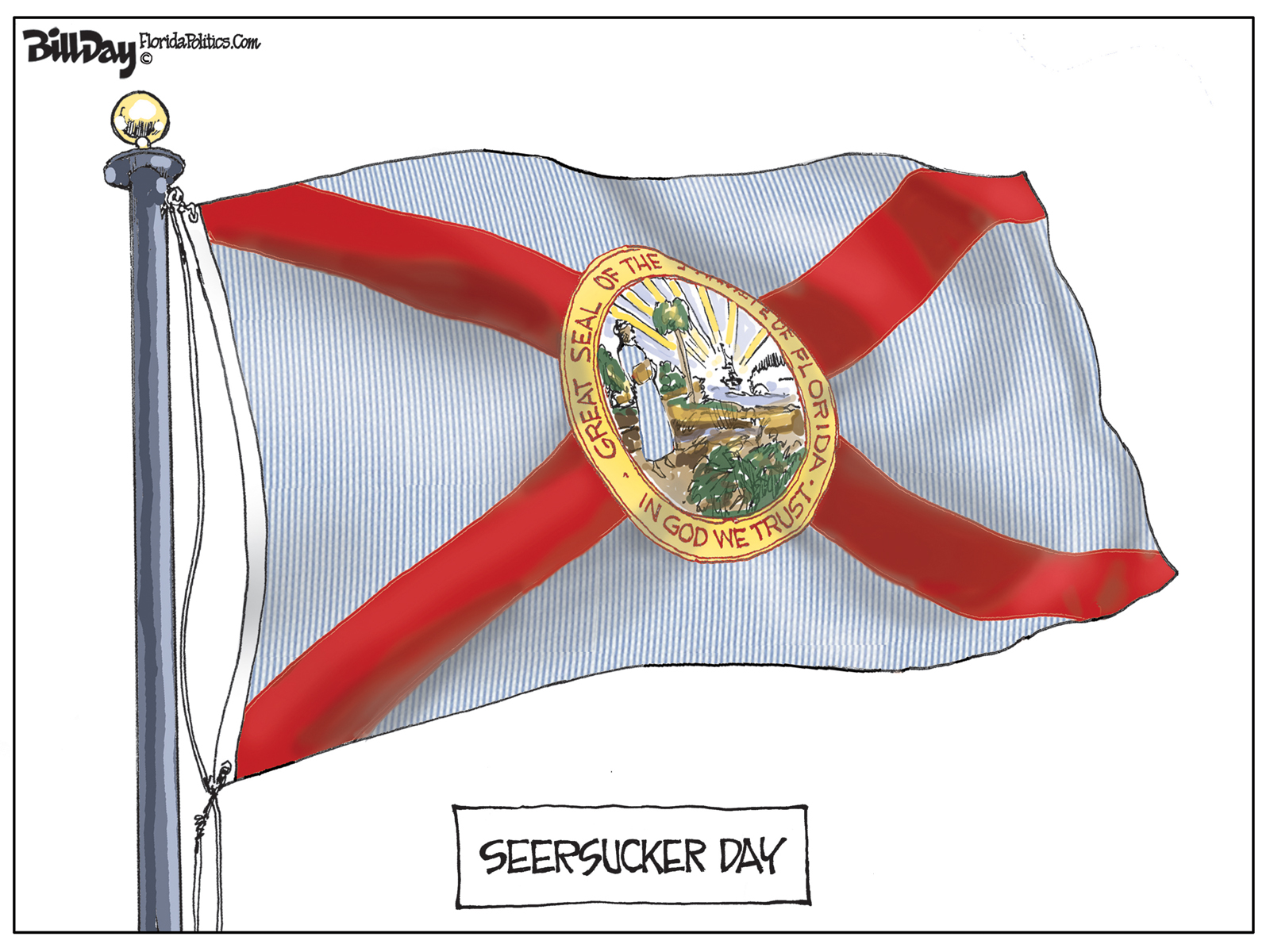 3 Questions
Clewiston Mayor Mali Gardner was part of an "Anglers for Lake Okeechobee" event, held outside the Capitol Wednesday, next to the dolphins' fountain. She stood with dozens of people representing the Lake's fishing industry, asking the House to go along with the Senate's appropriation for water storage projects north of the lake. We caught up with her after a scheduled news conference.
Florida Politics: Why are you here today?
Gardner: We are here today to bring awareness of the importance of Lake Okeechobee, not only to our communities around the lake but to the entire Everglades restoration picture. Lake Okeechobee is the heartbeat of our towns, but also the heartbeat of the Everglades. In my research and in talking to the fishermen, they keep saying there's too much water coming into the lake and something has to be done about it. But while other projects have been funded, the project north of the lake has not been funded. About two years ago, we said, "oh my gosh, why isn't anybody looking at the north of the lake?" We learned 95 percent of the water that comes into Lake Okeechobee is coming in from the north side, and with that comes the highest nutrient load of nitrogen and phosphorous.
FP: What, in your view, is the worst threat to the lake?
Gardner: The flow coming from the north side is the biggest threat to Lake Okeechobee … When you have an 89 percent nitrogen total load coming into Lake Okeechobee, that's a five-year average, and you have a 92 percent phosphorus total load coming into Lake Okeechobee, all that not only impacts and affects the water quality in Lake Okeechobee, it impacts the estuaries. It kills off the submerged vegetation. It feeds the algae and chokes the life out of the lake because that water's coming in so much, so fast. It comes in six times faster than it can be released.
FP: What do you want the Legislature to do?
Gardner: We know that the Senate has set aside $50 million for north of Lake O water projects. We're asking the House to do the same because this is an investment for not only the future of Lake Okeechobee but the future of Florida. When it comes to Everglades restoration, it's a win-win. When you address the issue of too much water north of Lake Okeechobee, then the lake can recover and the estuaries can recover. So we have got to slow the flow into Lake Okeechobee, and that investment can only be made with the money from the Legislature.

Lobby Up
Scooter rentals are a hot issue in the 2019 Legislative Session, but bills moving through the House and Senate concern tiny electric two-wheelers, not the more motorcycle-like gas-powered ones commonly spotted near beaches and college campuses.
Panama City Beach's Classy Cycles is one of many traditional scooter rental outfits in the state, but they've run into some problems dealing with Bay County rules. With scooters in the spotlight, Classy Cycles has brought on Paul Hawkes and Mark Murray to get them a seat at the table in Tallahassee.
From the Bay County's ban on overnight rentals to a requirement renters drive off wearing a fluorescent green vest with "rental" emblazoned on the back, Classy Cycle and the county have engaged in a string of lawsuits.
But none of those requirements would apply to electric scooters if the House bill put forward by Tampa Rep. Jackie Toledo passes and gets a signature from the governor — no vest, no curfew, no nothing.
In fact, HB 453 specifically blocks local governments from regulating "micro-mobility devices" outside of temporarily blocking them from "high pedestrian traffic areas" and sidewalks less than 5 feet wide.
The more relaxed rules on those devices could potentially give electric scooter companies an unfair advantage in the rental game. But the Senate version, sponsored by St. Pete Sen. Jeff Brandes, has been amended to give counties more leeway on regulating e-scooters, even allowing them keep them off the roads altogether.
MCI Maps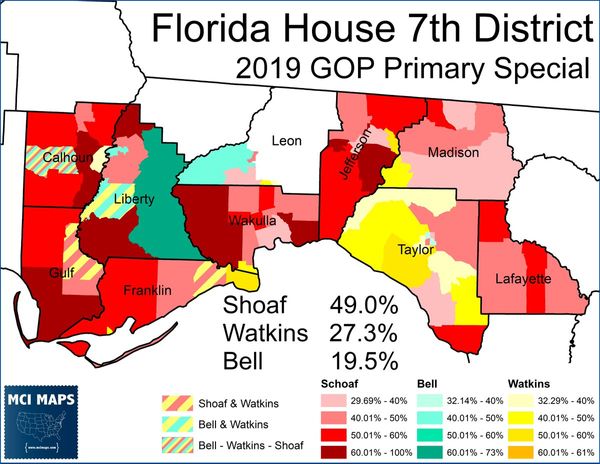 The Next 24
The House Commerce Committee meets at 8 a.m., 212 Knott Building.
The House State Affairs Committee meets at 8 a.m., Morris Hall, House Office Building.
Gov. Ron DeSantis is expected to speak during the second day of the Gulf Power Economic Symposium. That's at 8:15 a.m., Sandestin Golf and Beach Resort, Miramar Beach.
The Florida Transportation Commission will meet at 8:30 a.m., 605 Suwannee St., Tallahassee.
The Senate Appropriations Committee meets at 9 a.m., 412 Knott Building.
The Florida Supreme Court is scheduled to release its weekly opinions at 11 a.m.
Rep. Dotie Joseph, a Miami Democrat, and lawmakers from both parties will hold a news conference to discuss HB 563, which allows "victims of domestic violence to qualify for unemployment compensation should they be forced to leave their job because of a domestic violence situation." That's at 11:30 a.m., 4th-floor Rotunda.
Rep. Margaret Good, a Sarasota Democrat, is expected to be among the speakers during a panel discussion at the Sarasota Tiger Bay Club about improving water quality. That's at 11:30 a.m., Michael's on East, 1212 South East Ave., Sarasota.
"Collegiate sports coaching icons" Steve Spurrier, Cliff Ellis and Mickey Andrews will hold a news conference to "support disaster relief efforts in Northwest Florida." That's at noon, 4th-floor Rotunda.
The House Rules Committee meets at 1 p.m., 404 House Office Building.