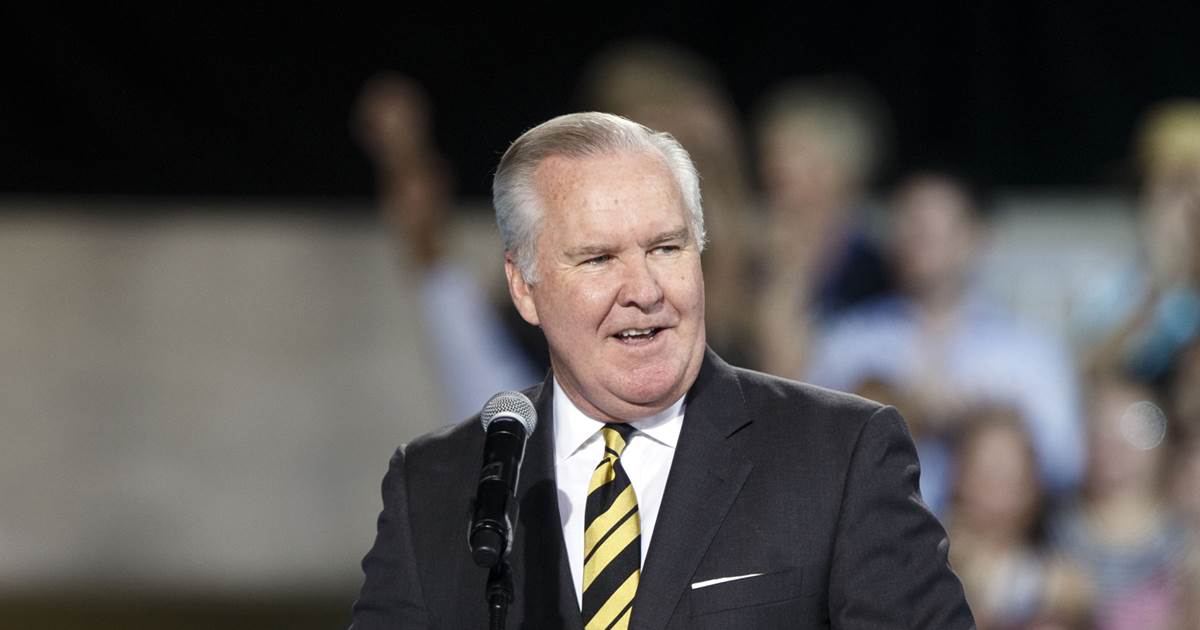 The election to succeed Bob Buckhorn as Tampa's next Mayor is next Tuesday.
But before Jane Castor assumes the office on May 1 — um, excuse me, before the winner between Castor and David Straz takes over — Buckhorn couldn't leave without saying goodbye. That came Wednesday with the release of a slick video that touts his time and accomplishments while in office.
It is modestly titled "The Great Eight" for the number of years he occupied the city's most important office. Buckhorn has never been shy about letting people know just how much Tampa changed for the better during his term.
Hey, if anyone deserves a victory lap, it's Buckhorn.
He took over in 2011 while the city, like everywhere, was battling to recover from the Great Recession. Pam Iorio, who preceded Buckhorn as Mayor, deserves credit for keeping the recession from wrecking Tampa. Let's be clear about that.
But Tampa had been knocked to its knees by economic forces beyond its control. There was no vision for downtown. Major businesses found reasons not to locate here. Tampa lacked a national identity.
Buckhorn helped change all that. Tampa recovered, to use Buckhorn's beloved word, its "swagger."
He was absolutely the right person at the right time to lead Tampa out of the mess. Buckhorn was a cheerleader for sure, but he also was relentless in finding solutions to some of the city's long-standing problems. The partnerships he formed with people like Tampa Bay Lightning owner Jeff Vinik and University of South Florida President Judy Genshaft led to seismic changes downtown.
On Buckhorn's watch, the city completed the oft-delayed Riverwalk project. It is magnificent. He started a St. Patrick's Day tradition of dying the Hillsborough River green. It has become a much-anticipated festival.
He didn't just care about the east side of the Hillsborough River banks, either.
The $35 million Julian B. Lane Riverfront Park opened on the west bank of the river.  Water Works Park opened in 2014 at the northern edge of downtown and revitalized an area that had fallen into decay.
Tampa's once notoriously dead downtown began to come alive with new residents, dining and entertainment options, and shops. It was part of a master plan to make the city more attractive to younger people, particularly those who don't want to own a car.
That's a lot of stuff in eight years.
Certainly, Buckhorn benefitted from a better economic climate than many of his predecessors, especially Iorio. But he also took full advantage of that.
He could be brash, and opponents could sometimes find themselves on the business end of his famous Irish temper. If someone got in the way of something Buckhorn believed was important, he confronted them. Most of the time he defeated them.
The string of accomplishments over the last eight years far outweighs any negatives though. Buckhorn will be a tough act for Castor —um, I mean the winner — to follow.
Buckhorn often has said that being Mayor is the only job he has ever wanted. He leaves it reluctantly.
But with his hand on the wheel, Tampa became a better and more vibrant city. As legacies go, Mayor Bob Buckhorn has a good one.