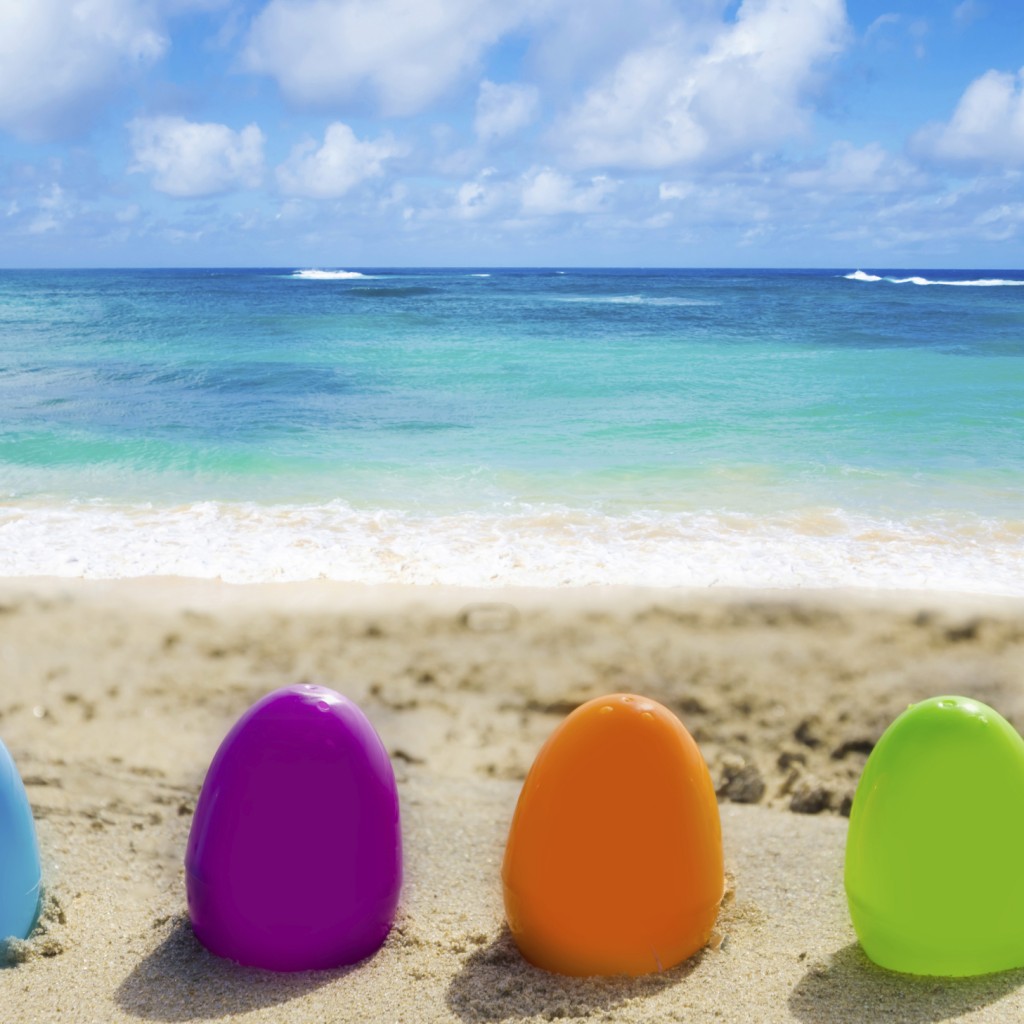 However you celebrate this springtime, take a moment to enjoy the long weekend.
Mardi Gras is in the can and the vernal equinox has come and gone. Easter has finally arrived.
For the third year running, the holiday sneaked into April, and it's particularly late this year — the latest day Easter can come is April 25, per the complex rules governing its spot on the calendar.
For the dedicated few in The Process, this weekend — and the Legislature's lax Friday and Monday schedule — will serve as a much needed seventh-inning stretch before the final leg of the 2019 Legislative Session.
For many more, the day will begin with a bright-and-early wakeup and a trip to their place of worship to celebrate the Christian holiday. And for most, Sunday will bring good times with friends and family as well as festive fare such as egg hunts.
According to the Florida Retail Federation, roughly eight in 10 U.S. adults plan to celebrate Easter and, somewhat surprisingly, the holiday is most popular among 18- to 34-year-olds. The wide appeal will work wonders for Florida retailers, who are expecting flocks of customers to swing by for everything from candy to gift cards.
Retailers have just as much of a presence on Adams Street as they do on Main Street. FRF has the in-house team of Scott Shalley, Jake Farmer, Lorena Holley and Grace Lovett on hand, and gets assists from French Brown and Michael Dobson of Dean Mead as well as Jon Johnson, Travis Blanton and Darrick McGhee of Johnson & Blanton.
Those grabbing something sweet, whether they're in the Sunshine State or Albuquerque, will likely be doing Florida's agriculture industry a favor. Sugar, after all, is one of Florida's most prized exports.
The king of the industry, U.S. Sugar, gathers its cane from loads of family farms. While the company's lobbying corps doesn't measure in the thousands, it is one of the largest teams in Tally. The 25 advocates plying the Legislature on behalf of the Clewiston-based corporation include firms in every weight class.
The list: Ballard Partners, Buchanan Ingersoll & Rooney, The Mayernick Group, Gunter Yoakley & Stewart, GrayRobinson, Smith Bryan & Myers, Screven Watson & Associates, Heffley & Associates and Southern Strategy Group.
While most retailers will do well, the best rakes will be in Florida's grocery stores and restaurants.
Publix, of course, will be the go-to for those looking to enjoy a meal in the comfort of their own home — the plan for more than half of consumers according to FRF. Still, one in six people plans to skip out on cooking and head out to eat.
That's good news for the 10,000 restaurants and 1.4 million employees represented by the Florida Restaurant & Lodging Association, the state's premier hospitality industry trade group.
While patrons are waiting on their plates to come out of the kitchen, FRLA's extensive Tallahassee team will be hard at work advancing the trade association's issues du jour, including relief for the many businesses affected by last year's red tide and algae blooms.
Working on FRLA's behalf in the Capitol are Jim Daughton, Warren Husband, Douglas Bell, Patricia Greene, Aimee Lyon, Andy Palmer, Allison Liby-Schoonover and Pierce Schuessler of Metz Husband & Daughton and Matt Bryan, Daniel David, Thomas Griffin, Jeff Hartley, Lisa Hurley, and Teye Reeves of Smith Bryan & Myers.
The SBM team also reps Publix, as do Floridian Partners' Charles Dudley and Melissa Joiner Ramba.
Egg hunts and hearty meals may be on the agenda for Sunday, but Friday, Saturday and Monday are reserved for travel. Those within a couple of hours of their family's gathering place will pump some gas and buckle up and, hopefully, double check that their AAA membership has been renewed — you never know when you'll need it.
AAA does more than offer roadside assistance. They're on the front lines pushing policies that benefit drivers, from better roads to massive infrastructure overhauls. They've got the team at Southern Strategy Group — Christopher Dudley, Paul Mitchell, Clark Smith and Monte Stevens — on retainer.
Luckily for them, Senate President Bill Galvano is quite amenable to transportation funding. In fact, his top priority this session is an expansion to the state highway network.
If the drive is a little long, it might be better to snag a last-minute plane ticket. And many of those who choose to take off rather than roll out will find themselves aboard an American Airlines or Delta flight.
Repping American Airlines has Mike Corcoran, Jeff Johnston, Anita Berry, Matt Blair and Amanda Stewart with Corcoran & Johnston in the jump seat, while Delta Air Lines' Tallahassee flight crew includes Nick Iarossi, Andrew Ketchel, Ron LaFace, Dan Newman and Chris Schoonover with Capital City Consulting.
While Delta and American are the icons of the commercial air travel, they aren't the only ones with a presence in the Capitol complex — a fleet of other companies are just as concerned with getting travelers to their destination ahead of the Easter Bunny's arrival.
Southwest Airlines has hired Bill Rubin, Heather Turnbull, Melissa Akeson and Christopher Finkbeiner of The Rubin Group and Bo Rivard with Harrison Rivard Duncan Buzzett working in tandem with Sherri Hull, its in-house lobbyist. The JetBlue crew is manned by Al Cardenas, Slater Bayliss, Christopher Chaney, Justin Day, Stephen Shiver and Sarah Busk Suskey of The Advocacy Group at Cardenas Partners.
The National Retail Federation survey also found half of consumers plan to go to church on Easter. That's got to be good news for the Florida Catholic Conference and the Florida Conference of Catholic Bishops.
When the bishops need an extra hand in the capital city, they turn to Mary Camp, Ingrid Delgado, James Herzog, Marco Paredes Jr. and Michael Sheedy, the FCC's executive director.
Easter isn't the only springtime holiday being celebrated this week, though. Passover began at sundown on Friday and memorialized the emancipation of Israelites held captive in Egypt after 400 years, culminating with the Exodus and Covenant of Moses.
Florida pols are known to stand with Israel, and this year is no exception. Gov. Ron DeSantis kicked off his first term chiding Airbnb for its West Bank listing ban, which it has since reversed. State Rep. Randy Fine has also spearheaded a push for public schools to treat anti-Semitism in the same manner as racism.
The Florida Association of Jewish Federations has a presence in Tallahassee, too. Working to advance their issues is veteran lobbyist Bernie Friedman of Becker & Poliakoff.
However you celebrate this springtime, take a moment to enjoy the long weekend.
Chag Pesach, to all! And a very Happy Easter, too.