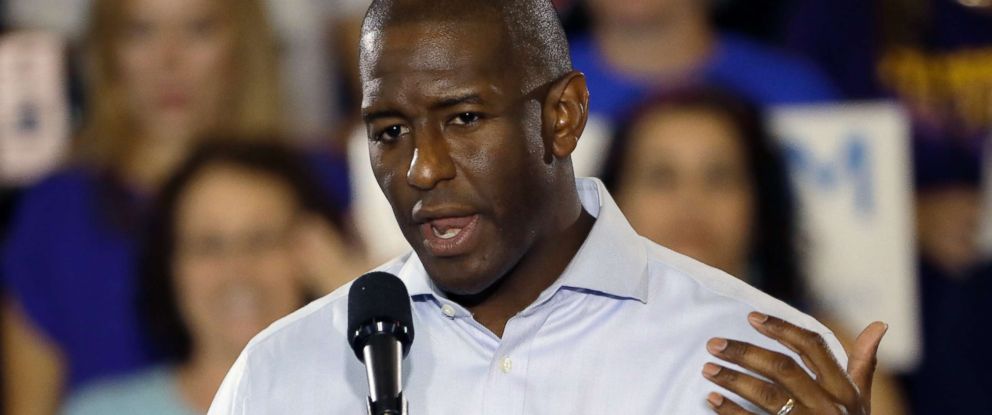 Democrat called for impeachment while running for governor.
Former Democratic gubernatorial candidate Andrew Gillum on Saturday called for Congress to impeach President Donald Trump.
"Congress has a constitutional obligation to be a check & balance," Gillum tweeted on Saturday.
"Now is not the time to relinquish that responsibility. It is time to exercise it."
The former Tallahassee Mayor called for action two days after the release of a full, redacted report by Special Counsel Robert Mueller.
The comments also follow up on remarks made Gillum Friday evening on CNN, when he told host Chris Cuomo Democrats should not make political calculations about impeachment.
"Donald Trump is not a threat just for the next two years and beyond," Gillum said. "Donald Trump is a threat to democracy."
But notably, top Gillum advisor Kevin Cate suggested supporting impeachment made for good politics. Cate praised presidential candidates Elizabeth Warren, Julian Castro and Pete Buttigieg for urging impeachment proceedings.
"Clearly, @ewarren, @JulianCastro, & @PeteButtigieg are running to win," Cate tweeted.
"The presidential candidates unwilling to acknowledge @realDonaldTrump needs to be impeached after reading the #MuellerReport may not realize they are in a Democratic primary. I suspect they'll come around."
Gillum affirms he thinks Democrats can hold Trump accountable and defeat him politically.
"We can impeach @realDonaldTrump. We can beat @realDonaldTrump. In that order," Gillum tweeted.
Of course, Saturday was not the first time Gillum called for Trump's impeachment. Early during his run for Governor, Gillum called for the President's removal.
"The Donald Trump presidency shouldn't even make it through 2018," he said in a December 2017 campaign video. "Donald Trump should be impeached now."
The video accuses of obstruction of justice against the President, noting a high-profile instance that Meuller ultimately investigated and detailed.
Those included Trump firing FBI director James Comey after asking him not to investigate former National Security Advisor Michael Flynn. The Mueller report found a substantial reason to believe Comey's account over Trump's denial.
Gillum launched a petition drive in December 2017 calling for Trump's impeachment. The website used, ImpeachPresidentTrumpToday.com, is no longer up but as of Aug. 28 had 3,933 signatures.
That's the day Gillum won the Democratic nomination for Governor.