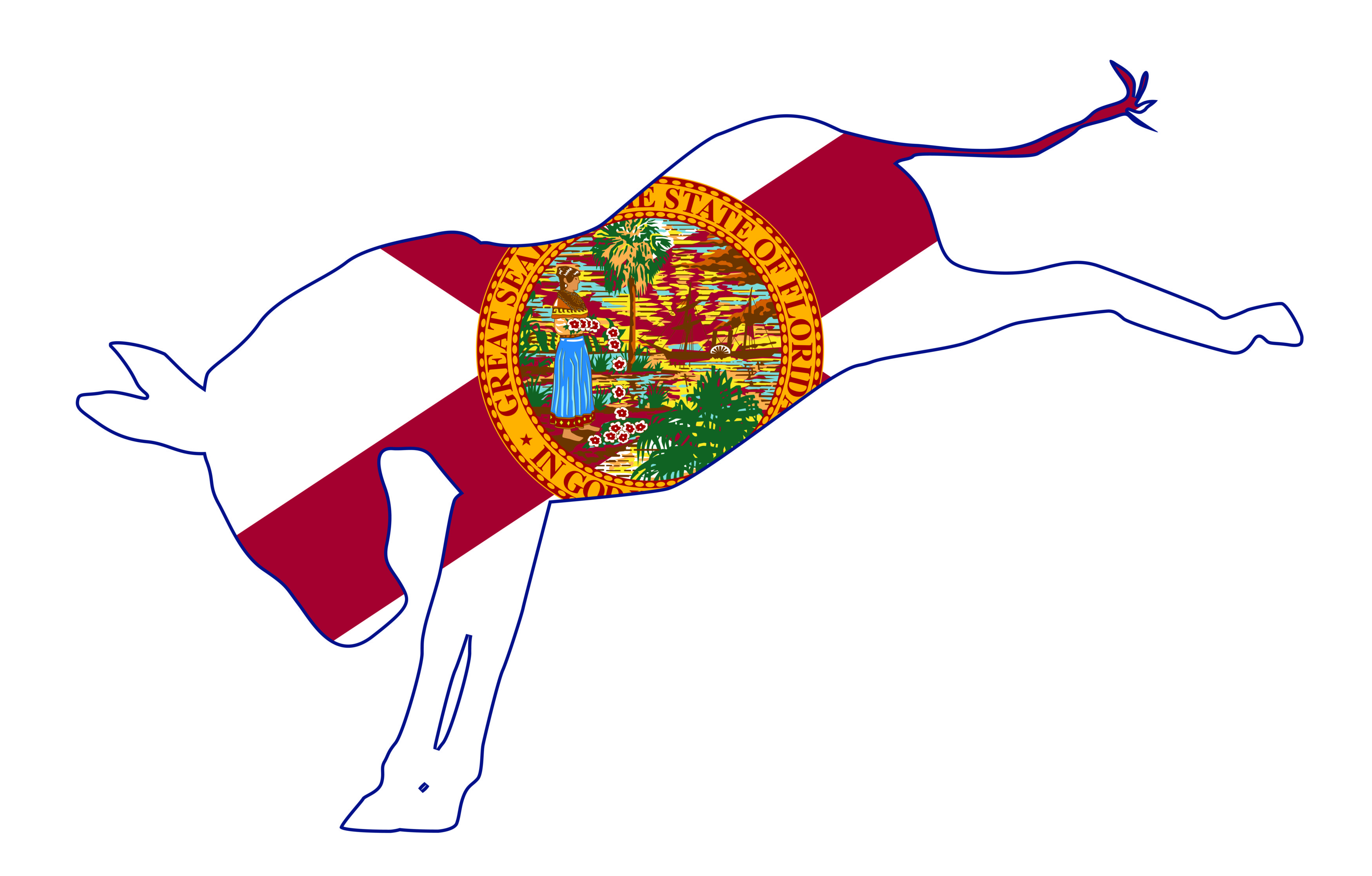 Whether that's possible is being debated.
A grassroots revolt is emerging among county Democrats in Florida as at least two county parties, in Miami-Dade and Brevard, are urging the Florida Democratic Party to open its 2020 presidential primary to independent voters.
Whether that's possible is being debated by Democrats.
In resolutions they've adopted and messages they've sent this week to Florida Democratic Party Chair Terrie Rizzo, the Miami-Dade and Brevard Democratic executive committees both urge the state party to open the 2020 primaries. Brevard Democrats openly declare that they believe the presidential primary can be opened simply through a party decision.
The Florida Democratic Party did not respond to an inquiry on the matter Friday, though Rizzo responded in a BrevardDems Facebook post that she believes an open primary is not possible under state law.
Regardless, momentum appears to be building among county-level Democrats for a Democratic presidential primary that would allow no-party affiliated voters to cast ballots next year.
Hillsborough Democrats reportedly are talking about taking up a similar resolution next month.
At this point the Democratic presidential field looks like a free-for-all with 20 or so candidates declared or actively campaigning. Open primaries might provide advantages to those candidates gravitating toward the political center, something that would be welcomed in the mostly red Brevard County, although of less clear value in Miami-Dade.
Brevard's Democratic Executive Committee voted unanimously Wednesday night for a resolution calling for open primaries not just in the March 17, 2020, presidential primary, but also in the Aug. 17, 2020, general primaries.
"The overwhelming support for this resolution is an emphatic statement by local Democrats that we support the fundamental right of every American to vote in every election," Brevard Democratic chair Stacey Patel declared.
"Fifty-eight percent of nonpartisan voters in Florida are under 50 years of age​; it's especially important that we include the voices of young people in decisions that will define their future," she continued. "We also understand that many nonpartisan voters support Democratic issues and candidates, but are opting out of our hyper-partisan system on principle due to polarization that has impeded our ability to create meaningful progress on issues that are important to all of us – including low wages, inadequate affordable housing and childcare, rising healthcare costs, the corrupting influence of big money in our politics, and countless environmental crises."

Both Brevard and Miami-Dade cite Florida Democratic rules for preventing the open primaries.
Rizzo replied to a Facebook post from the Brevard Dems by asserting, "State law limits primaries to members of the respective political parties. Florida is a closed primary state. Only voters who are registered members of political parties may vote for respective candidates for an office in a primary election."
However, Brevard Dems argue, in their resolution, that, "the U.S. Supreme Court has ruled that political parties have an absolute First Amendment right to decide who can and can't participate in their primary election, including nonpartisan voters — and that assertion does not require new legislation to be authorized."
Brevard's resolution also cited the Unity Reform Commission of the Democratic National Committee, in a report that stated, "It is critical that all eligible persons participate in the electoral process, including the Democratic presidential nominating process"; that "the primary process be improved to ensure maximized participation and Party growth"; and that "the "Democratic National Committee and the Party at all levels shall use all means, including encouraging legislation and changing Party rules, to expand the use of primaries, wherever possible."