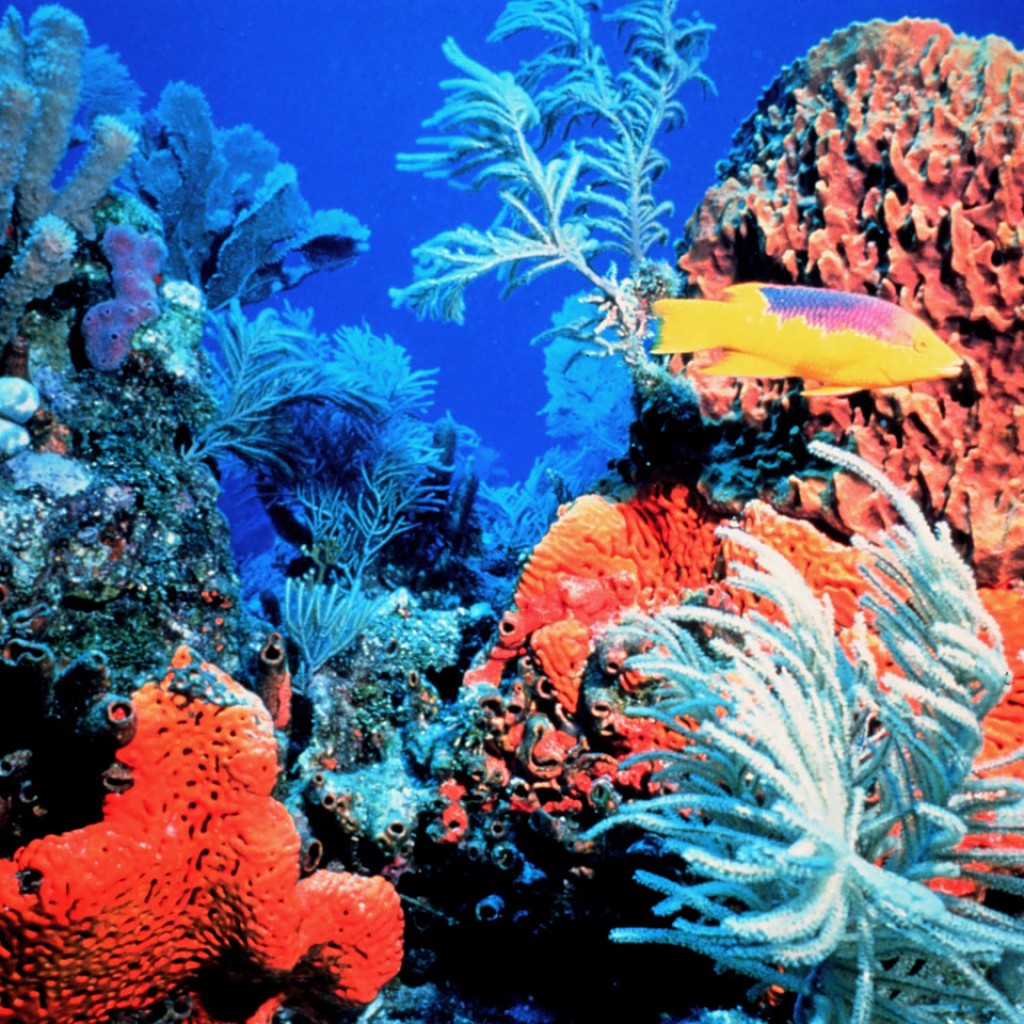 Scientists say data to back sunscreen ban just isn't there.
Scientists working with Sun Safe Florida say there's good reason to worry about a decline in coral reefs. But sunscreen isn't one of them.
And increasingly, scientific consensus grows in favor of sunblock over knee-jerk bans.
"There is actually no direct evidence to demonstrate that bleaching due to global heating is exacerbated by sunscreen pollutants," writes James Cook University Professor Terry Hughes. "Similarly, there is no evidence that recovery from thermal bleaching is impaired by sunscreens, or that sunscreens cause coral bleaching in the wild.
Growing skepticism about claims lotion hurts coral has fueled opposition in Florida to an international movement against oxybenzone. The maligned chemical happens to be the critical ingredient making high-SPF sunscreens effective.
So Sun Safe Florida leaders anxiously share expert opinions countering the limited amount of data suggesting sunscreen hurts coral.
"While some recent, misinformed policy actions might indicate otherwise, the science is clear: no validated, replicated evidence shows a correlation between oxybenzone, a popular UV filter and valuable public health protector, and coral decline," reads a new Sun Safe Florida document.
The group hopes to see the Florida Legislature pass legislation pre-empting local jurisdictions from banning the sale of high-SPF lotion.
But the fear still fuels enthusiasm for immediate action aimed at stopping sunscreen from going into coastal waters.
Key West already started a process of banning sunblock. And the state of Hawaii did the same at the urging of groups like the Surfrider Foundation.
Much of the anti-sunscreen movement builds on the work of Dr. Craig Downs, who runs the Haereticus Environmental Lab. He published a study in 2015 suggesting higher concentrations of oxybenzone caused coral bleaching in juvenile coral in the lab.
Dr. Kurt Reynertson, a senior researcher with Johnson & Johnson, said he could hardly believe the impact of that study.
He works on the ethical and responsible management of ingredients used in J&J products, and on evidence-based policy development globally. But that governments would consider a ban on oxybenzone after two peer-reviewed studied on its impact on coral stunned him.
He said he can point out numerous problems with the studies. One used intensely high concentrations of oxybenzone. The Downs study worked primary on cells in labs, not coral in the wild.
"I couldn't possibly base public health policy on the existing science," Reynertson said.
Even now, only four studies exist looking at oxybenzone and coral. And the latter ones show much less concern, if any at all, with bleaching.
Sun Safe Florida said there are several things that must be considered with the early studies.
First, the research doesn't reflect conditions in a reef ecosystem, where sunscreen will be rapidly and constantly dispersed and diluted.
Second, the study looked at far higher concentrations than any other research has found in nature.
One difference between the fight over sunscreen and normal policy debates on environmental regulation? Supporters of oxybenzone freely point out other man-made hazards for reefs, chief among them global warming.
"Coral bleaching at a global and regional scale is caused by anthropogenic heating, not sunscreen," writes Hughes. "We know the footprint of bleaching on the Great Barrier Reef in 1998, 2002, 2016 and 2017 is closely matched to where the water was hottest for longest in each event."
Isabelle Cote, a Marine Ecology Professor at Simon Fraser University, acknowledged in a blog post on The Conversation that the early studies verify impacts of sunscreen on juvenile coral in lab settings. But that's not enough to shape policy.
She writes that in the field, scientists found very different impacts.
"In fact, we know little about the concentrations of oxybenzone and other sunscreen chemicals in coastal areas," she writes. "But we do have some information. On Oahu and Maui, for example, water samples from public swimming areas contain oxybenzone, but usually in exceedingly low concentrations — lower than those causing negative effects in the laboratory."
Scientists like Dr. Carys Mitchelmore of the University of Maryland have studies underway now looking to expand available data.
Sun Safe Florida points to data from the National Oceanic and Atmospheric Administration that shows negative impacts to coral reefs including global climate change, ocean acidification and unsustainable fishing practices. Countless studies show a rise in water temperature cause as the chief cause of coral bleaching.
Reynertson, though, says there's just no sign right now sunscreen poses a significant risk.
When he traveled to Key West to discuss that sunscreen ban, he scoffed as he looked at the community docks. Surely the diesel fuel burned by incoming cruise ships had a far greater impact on the environment than sunblock oxybenzone. The same goes for the chemicals used to seal holes in ships.
Yet to date, nobody's trying to ban cruise ships full of wealthy tourists from docking in Key West. Should risk of melanoma serve as much of a counter to minimal scientific data against oxybenzone as the economic power of tourism does in a beach economy within the Sunshine State?
"We are now talking about something that saves people's lives," Reynertson said. "If something falls so far down the list of contributors to a problem that it falls off that list, you cannot take that away."