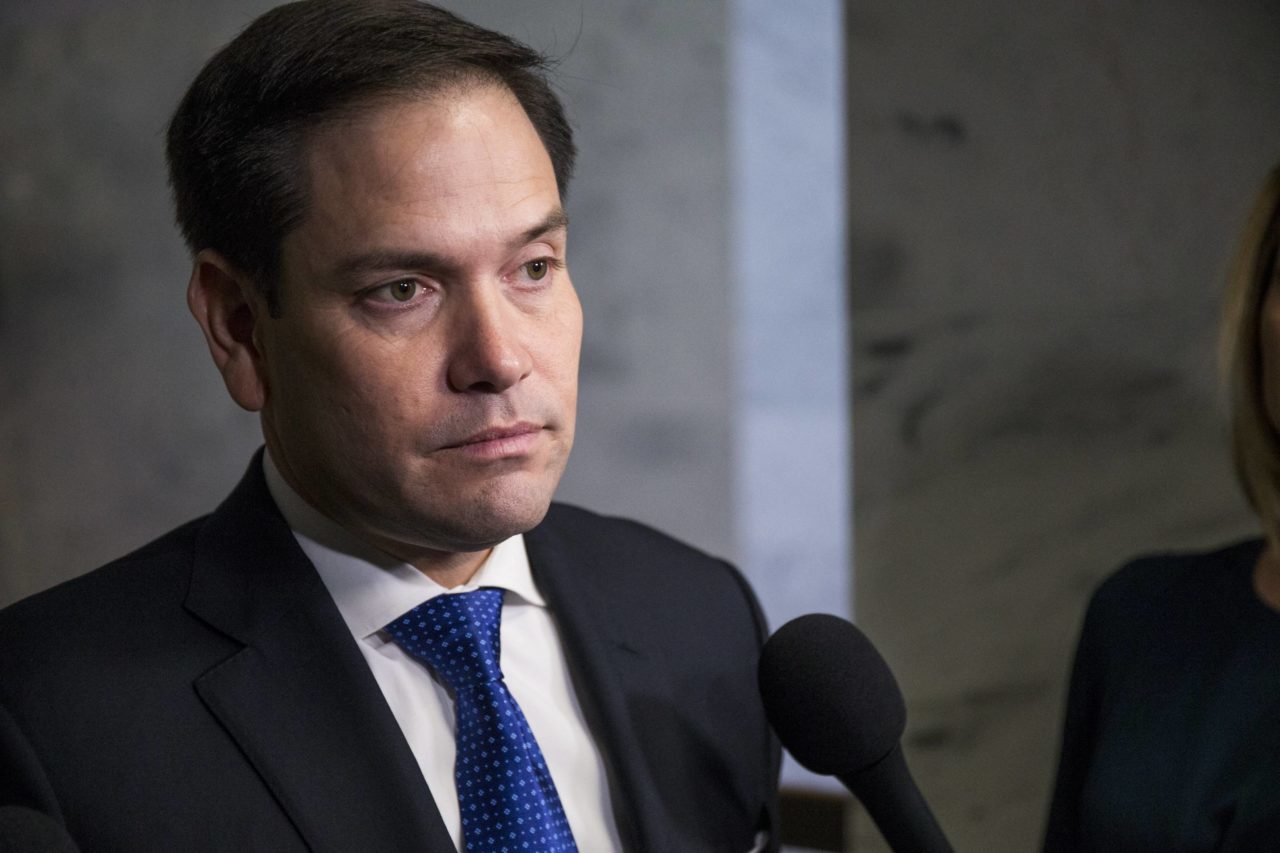 'That Putin attempted to interfere ... should no longer be doubted.'
U.S. Sen. Marco Rubio has finally offered his take on the report by Special Counsel Robert Mueller, focusing on the findings about Russian interference in American elections and not President Donald Trump or any domestic American politics surrounding the report.
Rubio, one of the leading critics in Congress of Russia and Russian President Vladimir Putin, walked the fine line Friday of sticking to that theme with little  reference to the partisan anger that has Democrats outraged over Trump's activities and statements detailed in the report, and Republicans insisting the report clears the president.
Rubio did state that the report shows Russian efforts "were not in coordination with our president," which he said, "should elicit a sense of relief from all." He also thanked Attorney General William Barr for his transparency in releasing the 448-page document, albeit heavily redacted, Thursday morning.
But that's not Rubio's main point. Russian interference, led by Putin, is.
At one point he softly chastises colleagues for focusing on Trump instead of on Putin. And he also chastises those who doubt Putin's role.
Most of Florida's congressional delegation weighed in on Thursday. Florida's Republican junior U.S. Sen. Rick Scott's comments focused mainly on statements in the report that Russia had attempted to hack Florida voter systems, an allegation that Scott had ridiculed on the campaign trail when it was first brought up by his Democratic opponent, former U.S. Sen. Bill Nelson.
Rubio's statement, released by his office late Friday, reads in full:
"The Mueller report accurately and comprehensively laid out the details of Putin's efforts to sow political divisions in America and influence the outcome of the 2016 presidential election, and it found no evidence that these efforts occurred in coordination with the president's campaign.
"That Putin attempted to interfere in our elections should no longer be doubted by anyone, and the fact that those efforts were not in coordination with our president should elicit a sense of relief from all.
"Sadly, there remain fringe voices that continue to deny what Putin did, and sadly, instead of relief, too many of my colleagues appear disappointed that the president was not a part of Putin's efforts.
"Putin's efforts to sow political discord in our country did not end in 2016 and he will attempt to interfere in future elections, which is why I will continue to focus on bipartisan efforts such as the DETER Act that aim to protect the integrity of our elections and democracy from future foreign interference and influence campaigns."