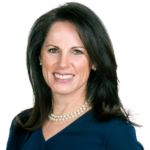 As the state representative for District 81, which includes the "Glades" communities south of Lake Okeechobee, it is my job to speak out and protect the people, the community and the economy of the area.
Lake Okeechobee is essential to our communities and businesses, integral to restoring ecosystems, and protects the region's water supplies.
As lake operations are being re-evaluated, deliberate assessments based on sound science must be utilized to protect lake ecology, water supply, recreation, flood risk and downstream ecosystems.
Additionally, it must be recognized that lake operations alone cannot solve South Florida's complex water management issues and that all stakeholders have a role to play in comprehensive Everglades restoration.
Drastically lowering Lake Okeechobee water levels exposes Palm Beach County and the communities surrounding the lake to possible environmental and economic impacts.
These impacts include increased discharges to regional water bodies, ecological damage and deleterious impacts to environmental ecosystems, increased saltwater intrusion-related impacts to freshwater well fields, frequent water shortages, negative impacts to crop production, and restrictions to navigation and recreation that impacts small businesses such as marinas.
Historical records demonstrate that on several occasions, lake levels have dropped below 10 feet due to the lack of anticipated rainfall that occurs after "normal" wet season lake levels.
Each occurrence resulted in severe water shortages and negative impacts to our local economies. If the lake was managed at a level of 10.5 feet and a drought occurred, the results would be disastrous.
Given the presence of a growing population and agricultural community that has developed over decades, any conversation of regional water management strategies must be holistic and address the concerns of all stakeholders.
The completion of the Comprehensive Everglades Restoration Plan (CERP), which includes water storage and conveyance projects, must be a priority for the state and federal government partners.
___
State Rep. Tina Polsky represents House District 81.