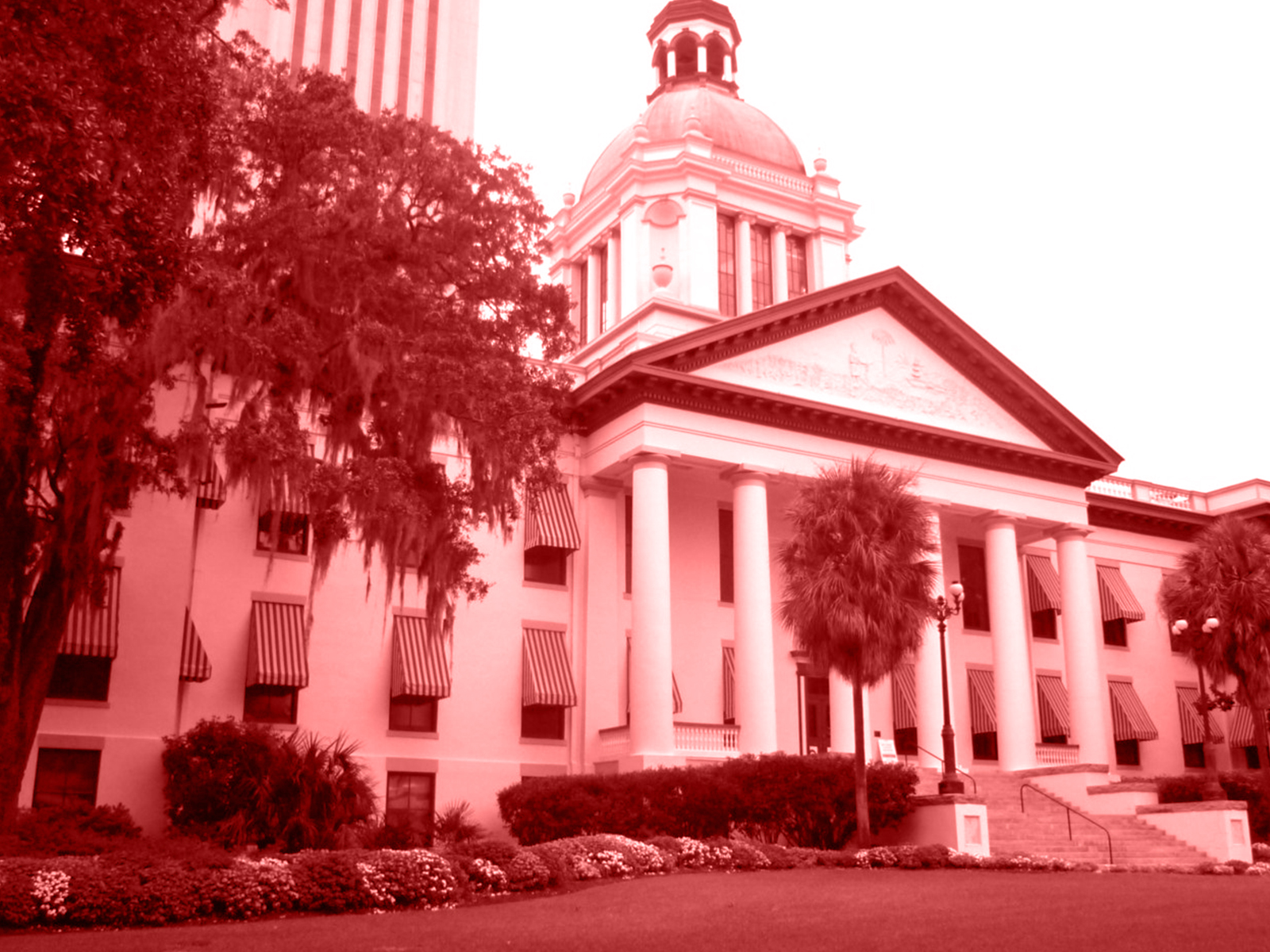 The Legislative Session can be confusing. Let 'Sixty Days' be your evening guide.
Sixty Days — A prime-time look at the 2019 Legislative Session:
The Last 24
Good Wednesday evening. Gov. Ron DeSantis didn't raise the dreaded words "Special Session" on Wednesday — but he might as well have. Frustrated by the Senate's delay in reviewing the cases of two elected officials he suspended, the Governor said senators "need to go and vote on those." (To be fair, the delay was due to both Broward Sheriff Scott Israel and Okaloosa Superintendent of Schools Mary Beth Jackson asking the courts to intervene. They didn't.) "They need to be judged …. so we're hoping we'll see that. And if it doesn't happen, then you know, we may be bringing them back into town for a little bit," DeSantis told a gaggle of reporters. Sounds like a Special Session threat to us. But wait! Senate President Bill Galvano later rejected that, saying only the Senate can reconvene itself to handle executive suspensions. Well, Sixty Days may come back to life after Sine Die one way or another. Here's your nightly rundown.
Budget talk: Senators agreed to pare funding for local projects in an attempt to bridge spending differences with the House.
Budget talk, part II: The Senate is offering a less-ambitious increase to per-pupil funding.
Budget talk, part III: Budget conferees look like they agree — VISIT FLORIDA is dead.
Down with sanctuary: House members OK'd a bill that would officially ban "sanctuary jurisdictions" in Florida.
Pay to vote: The Senate wants to spend $2 million to help restore voting rights to certain felons.
Justice for heroes: The House unanimously passed a bill beefing up insurance coverage for firefighters battling cancer.
Vroom, vroom: The House passed legislation that could open up the state to self-driving cars.
Hospital heartache: Critical care hospitals are taking a big haircut in the Senate's budget, and the House cuts funding to all.
With a week to spare: Former Sen. Frank Artiles picked up his first lobbying client.
Quote of the Day
"Only the Senate has the ability to convene itself to fulfill executive actions." — Senate President Bill Galvano, rejecting DeSantis' veiled threat to call a Special Session to force the chamber to finish its reviews of two elected officials the Governor had suspended.

Your Metz Husband Daughton-sponsored question of the day is:
Which Florida Governor's inauguration was the first to be broadcast over the radio?
As always, click here to tweet your answer to @MHDFirm. The first person with the correct answer will get a shout-out in tomorrow's 60 Days!
Last time, we asked: What does the Seminole word "Okeechobee" mean?
Answer: "The name Okeechobee comes from the Hitchiti words oki (water) and chubi (big)."
Congrats to Larry Williams Consulting (@LarryWmsConsult) who was the first to tweet the correct answer!
Bill Day's Latest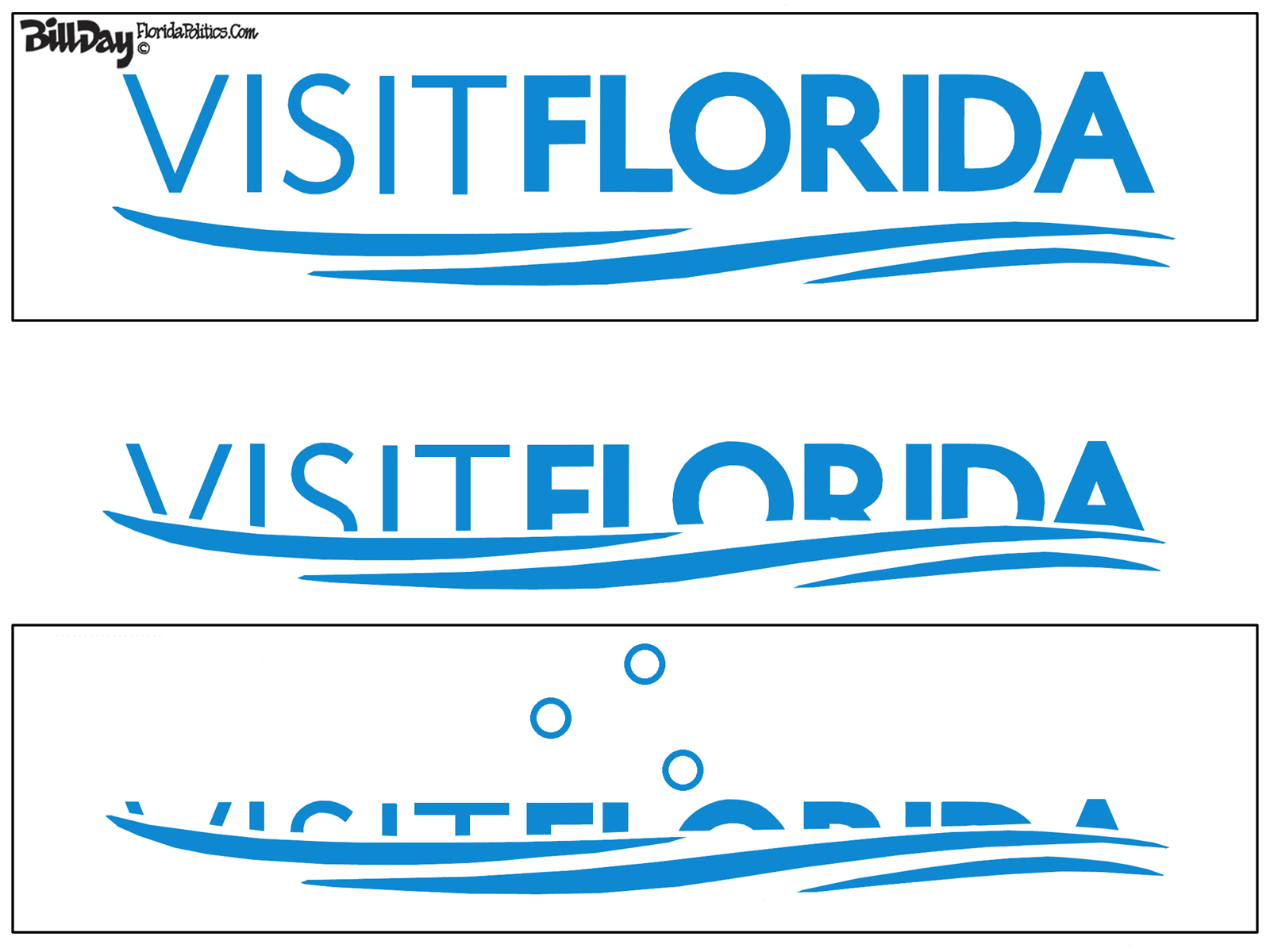 3 Questions
It's still not sure whether the state will fund a Pulse Memorial and Museum in Orlando this upcoming fiscal year. The site would be on the grounds of the former nightclub where 49 people, mostly people of color and members of the LGBT+ community, were killed by a gunman June 12, 2016. The Senate had $245,000 in their original tourism and economic development budget for the site, but the house zeroed out the line item, and the Senate didn't fight it. We talked to Democratic Rep. Anna Eskamani of Orlando about the future of the memorial.
Florida Politics: We take it you're disappointed by the no-funding decision?
Eskamani: The first thing I noticed in the budget is that our Pulse memorial funding had evaporated … We are asking for parity to the Parkland memorial funds, and I think that it's the right thing to do when 49 mostly queer, black and brown people were killed at Pulse. It's disheartening and disappointing. But we have an opportunity to get this right, to fully fund a memorial. I'm encouraged by the conversations I've had with both budget chairs; it's on their radar. I've even spoken to staff about it. So we're pushing to, at the very least, put that original Senate offer back on the table in dollars. It's not the full amount, but it is something. I feel good about its chances.
Florida Politics: Why is this so important to you?
Eskamani: I just can't stress enough the fact that we responded so courageously when it came to supporting victims of Parkland, and Pulse is a hate crime. Pulse was the act of gun violence. Pulse had a huge impact on our community when it comes to navigating our trauma. The team that's leading on the Pulse memorial efforts has been really collaborative and demonstrated an incredible proposal. It's important to our district and important to the region and important to the lives of LGBT+ people across the world, who to this day continue to visit our interim memorial. People around the world are counting on us to get this right.
Florida Politics: What do you think is stopping this from getting funded?
Eskamani: That's a good question. When Parkland happened, I think the immediate reaction … was reflected in that more legislators could relate to that crisis because they could see their own children. Then when you have 49 mostly queer, black and brown people murdered, it can be hard for the everyday legislator to relate to it. Especially if you haven't necessarily had a conversation about equality and about issues that impact those lives … I like to think that the tone is different now. I feel that there's been an evolution in many of our colleagues who are stepping up on LGBT+ issues in a bipartisan way. I hope that's not a barrier anymore.

Lobby Up
Florida has staked its claim as one of the most pro-Israel states in the country.
DeSantis made it a tentpole of his campaign, and his office recently announced a trip to the country that will see him deliver a keynote address at the 2019 Israel-American Business Summit and include a Florida Cabinet meeting at the U.S. Embassy in Jerusalem.
The state Legislature has also pushed through pieces of legislation expressing support for the Mid-East nation, including a resolution condemning the anti-Israel Boycott, Divestment and Sanctions (BDS) movement.
This week, a group looking to further strengthen ties between Israel and the United States inked a contract Nick Iarossi, Ron LaFace and Scott Ross of Capital City Consulting to keep those issues at top-of-mind in Tallahassee.
The Israeli-American Coalition for Action (IAC for Action) is a nonprofit, nonpartisan organization that advocates to policymakers nationwide on behalf of pro-Israel and Israeli-American Communities.
"We are honored to work with such a distinguished organization to advocate for legislation that will position Florida as the leading state in battling anti-Semitism," Ross said.
"Florida continues to lead the nation on these issues; from passing the original Iranian divestiture legislation to one of the country's toughest anti-BDS statutes, our elected leaders continue to show Florida's unwavering support for the Jewish community."
Among the Israel-related bills still on the table this session is HB 741 by Brevard County Republican Rep. Randy Fine, which would require Florida schools to treat anti-Semitism in an identical fashion to racism.
Fine, who is Jewish, has made impassioned comments about the measure, including a recent statement that Florida colleges should treat BDS supporters in the same manner as the KKK. The bill cleared the House earlier this month with a unanimous vote and is pending action in the Senate.
Breakthrough Insights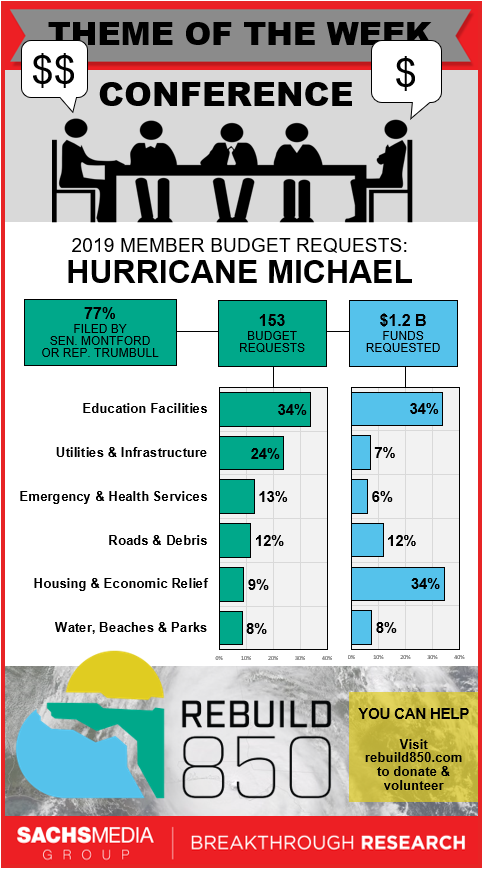 The Next 24
Food & Water Watch, ReThink Energy Florida, and Floridians Against Fracking will drop a "giant art installation" in the Capitol Courtyard to "depict the oil-related spills that have plagued the state over the last four years." The art installation will remain in the courtyard 9 a.m.-5 p.m., with a rally set for 1:30 p.m.
The Senate is scheduled to hold a floor Session at 10 a.m., Senate Chamber.
The House is scheduled to hold a floor Session at 10:30 a.m., House Chamber.
The Florida Supreme Court is scheduled to release its weekly opinions at 11 a.m.
The Senate Special Order Calendar Group will set a special-order calendar, which lists bills that will be heard on the Senate floor. That's 15 minutes after the floor Session.
Chief Financial Officer (CFO) Jimmy Patronis will hold a news conference for an announcement on Hurricane Michael recovery funding. The press conference will begin at 2 p.m. Eastern time, Plaza Level (towards the CFO's Office).