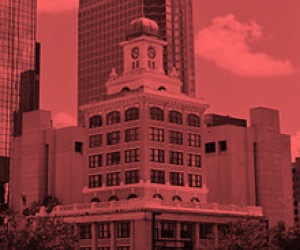 Four races are on the ballot.
Voters will decide Tuesday who will be their next Mayor and who will represent them in three Tampa City Council districts.
Jane Castor is the favorite in the mayoral race against philanthropist David Straz. She's leading by 36 points in one poll and 23 points in another. She entered the runoff six weeks ago against Straz with a 33 point lead from the March 5 municipal election.
Tampa City Council Districts 1, 3 and 5 are also on the ballot. Districts 1 and 3 are for citywide seats. District 5 covers parts of downtown and East Tampa. Winners in those races will replace Mike Suarez, Yvonne Yolie Capin and Frank Reddick, respectively. Incumbents in those districts are not seeking re-election because of term limits.
Jane Castor
Castor has run a clean campaign focused on issues facing Tampa residents. Her top priorities include transportation, affordable housing, jobs, economic development and climate resiliency. Castor released action plans for those issues that are available on her campaign website.
Castor supports activating CSX rail lines that run through the city in South Tampa, Ybor City and the University area. She also wants to expand Tampa's streetcar into Seminole Heights and create an east/west transit corridor between downtown and Westshore using some form of rapid transit.
Castor also supports increasing vocational training opportunities to create living wage jobs for Tampa youngsters not headed to college as well as to support the city's rapid growth. She's also committed to affordable housing projects that buck traditional definitions of affordability and focus instead on creating housing opportunities for residents of all income levels.
Castor says she has the experience to run the city as its next Mayor. She formerly served as Tampa's Chief of Police, the city's largest department with its biggest budget.
David Straz
Straz is a prominent Tampa philanthropist whose name graces buildings all over the city, most notably the Straz Center for the Performing Arts. He made his millions in the banking sector. Straz says his success as a businessman makes him the best choice for Tampa's next Mayor.
Straz promises to use his business acumen to "sweep the fluff" from city government. If elected, he would conduct an external audit of the city's budget to determine where funds are coming in, where they are going out and where efficiencies can be made.
He would also cancel the city's red light camera program.
Straz's campaign has been light on policy details, however. He has focused most of his campaign strategy on attacking Castor's record as Police Chief. His main critique centers on the Tampa Police Department's crime data reporting under the FBI's Uniform Crime Report. Straz claims Castor artificially deflated data to make crime rates look lower than they actually were in the city. While those claims have been mostly debunked, Straz has flooded airwaves with negative ads spreading that claim.
Straz also criticized Castor for accepting high dollar contributions from developers, lobbyists and other special interests including $200 million from organizations and groups affiliated with Tampa Bay Lightning owner Jeff Vinik. He has also accused Castor of double-dipping, arguing that if elected she would collect both a public pension earned from her 31 years of service as a police officer as well as a $160,000 mayoral salary.
Straz's campaign has been mostly self-funded. He has put about $5 million of his own money into the race.
Joe Citro, Tampa City Council District 1 (citywide)
Citro, a hairdresser by trade, is a regular face at City Council meetings and has participated on numerous boards and city initiatives including work on the city charter, code enforcement and civil service boards.
Citro's "CITY Plan to Put Tampa to Work" emphasizes careers, infrastructure, transportation and youth development."
Citro finished first in the March 5 election with 31 percent of the vote, about 11 points ahead of the second place finisher. He also has an advantage in fundraising. Citro has raised $53,000 compared to his challenger's $18,000.
This is Citro's fourth bid for City Council, which he says shows his commitment to leading the city.
Walter Smith II, Tampa City Council District 1 (citywide)
Smith is an environmental engineer by trade. He also hosts a radio show on WMNF Community Radio, the Sunday Forum, which tackles local, state and national issues in politics and civil rights.
His platform includes economic development, sustainability, historic preservation, environmental protection and social justice.
Smith has run a truly grassroots campaign, focusing on community involvement and a volunteer-driven ground game. While he's at a disadvantage against Citro in terms of fundraising and finished 11 points behind, Smith has been mounting several key endorsements from community leaders.
His biggest campaign push came earlier this month when former gubernatorial candidate Andrew Gillum publicly endorsed him.
John Dingfelder, Tampa City Council District 3 (citywide)
Dingfelder would enter office with experience. He was a City Council member for two terms, serving from 2003 to 2010.
After leaving office, Dingfelder spent most of his time in his full-time job as a lawyer, including a stint representing the ACLU when Tampa hosted the 2012 Republican National Convention. He has also been involved in some real estate transactions and served as an alternate on the city's Variance Review Board.
As a City Council member, Dingfelder supported sensible growth, improving sidewalks and street lighting, increasing access to mass transit and preserving the city's tree canopy. In another term, Dingfelder says, he would pay close attention to development proposals in the city to ensure fairness and would work closely with nonprofits to increase access to youth services.
Dingfelder is a strong favorite in his citywide race. He finished the March race with 49 percent of the vote, narrowly missing his chance to avert a runoff.
Stephen Lytle, Tampa City Council District 3 (citywide)
Lytle, a self-proclaimed community activist, currently serves as president of the South Seminole Heights Civic Association and volunteers for several organizations including The Spring of Tampa Bay, RISE Tampa, Make a Wish Foundation, St. Jude and the TKE Education Foundation. He manages regional human resources for Wal-Mart.
Lytle is a first-time candidate who narrowly made the runoff, edging out the third-place finisher by about half a percentage point.
Lytle has run a progressive campaign focused on neighborhood empowerment, improving city infrastructure and boosting fiscal responsibility.
He's a well-spoken, likable candidate, but has some major disadvantages. In addition to Dingfelder's lead heading into the runoff, Lytle is also under-funded compared to his opponent. He has raised just $69,000 compared to Dingfelder's more than $200,000.
Orlando Gudes, Tampa City Council District 5
Gudes is a retired Tampa Police officer who in 2005 founded the Unity Football Conference, a football and cheerleading league focused on athletic and scholastic achievement for underprivileged youth.
Gudes' platform includes economic empowerment, affordable housing, jobs and youth development.
On paper, Gudes appears to be the frontrunner in his race. He has raised more than double his challenger, but despite a steady fundraising lead, Gudes finished second in the March 5 race two points behind Jeffrey Rhodes.
The race has been one of the least watched City Council contests this election cycle, yet it includes areas that are ripe for economic growth. The district includes the burgeoning Ybor City retail and entertainment district, Port Tampa Bay, downtown and East Tampa, whose needs include affordable housing, public transportation improvements and new jobs.
Jeffrey Rhodes, Tampa City Council District 5
Rhodes is a Tampa native who serves as Director and Co-owner of Ray Williams Funeral Home.
He is involved in several professional, civic, community and social organizations.  Rhodes is also a long time board member of Tampa Organization of Black Affairs (TOBA) where he is the political chair.  He participated and helped organize Souls to the Polls, Voter Registration and several Political Forums along with the NAACP.
Rhodes' platform includes equitable public transportation, economic development and neighborhood preservation.