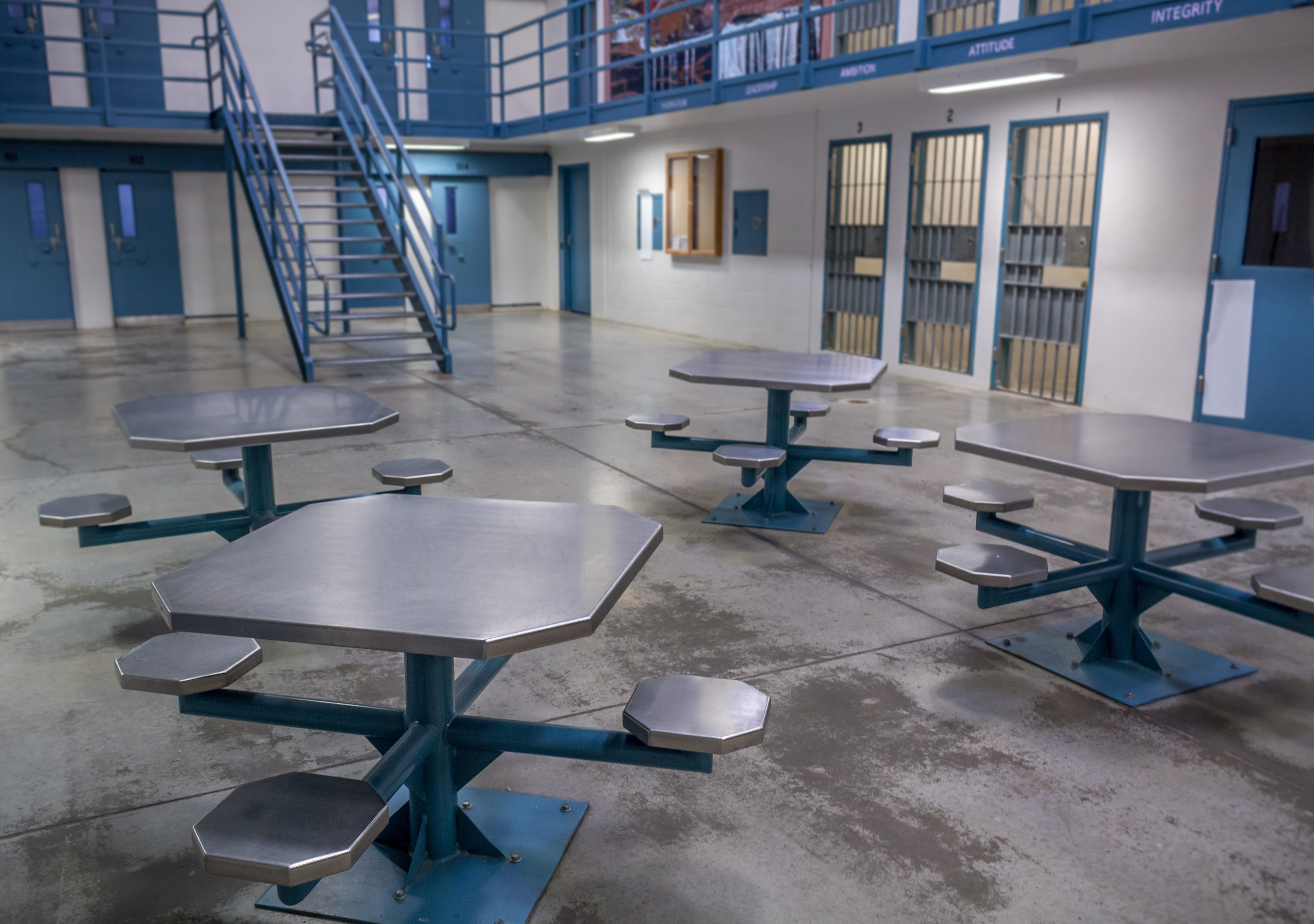 It's moving through the Senate but doesn't yet have traction in the House.
State economists are estimating that a proposed decrease in the percent of a prison sentence that must be served could potentially result in $860.4 million in savings over the next five years.
The Office of Economic and Demographic Research on Monday reviewed the impacts of several criminal justice changes moving through the Legislature. The panel determined that a plan to decrease the mandatory time-served threshold for certain offenders would result in the most significant drop in prison beds when compared to other proposed statute changes.
That adjustment to what's known as "gain time" is embedded in the Florida First Step Act (SB 642), the Senate's criminal justice overhaul.
Specifically, the provision would lower the time-served threshold from 85 percent to 65 percent for certain first-time, non-violent offenders. Prisoners are currently required to serve at least 85 percent of their sentences.
If the change became law, the panel figured that the Department of Corrections (DOC) would need almost 7,600 fewer beds during the next fiscal year, resulting in about $74 million in immediate savings. Over the next few years, DOC could shave off the need for roughly 1,600 more beds and would save more and more each year, resulting in $860.4 million in total savings through 2024.
Sen. Jeff Brandes, the sponsor of the Florida First Step Act, said the change would allow lawmakers to beef up other parts of a constrained justice budget — spending more on law enforcement, guards, re-entry services and educators inside prisons.
"We think those would be radically better investments," Brandes said. 
Brandes anticipated that the gain-time change would mainly apply to a subset of prisoners who are not serving long sentences.
"For the most part, we're talking about a few months for most inmates," Brandes said. "Instead of serving six more months, they might serve two — and those extra four months have zero correlation with reduced crime."
Greg Newburn, policy director for FAMM — a national criminal justice advocacy group — suggested that spending more on other parts of the budget would be a better investment in public safety.
"I certainly would be hard-pressed to believe that incarcerating this pool of people for that additional amount of time is the very best way we can spend $860 million over the next five years," Newburn said.
The gain-time change is not included in the House's criminal justice reform bill (HB 7125), which, like the Florida First Step Act, is ready for floor consideration.
But Brandes, who has said the two chambers are negotiating on the reforms, pointed to a recent court ruling as something that could increase the House's appetite for changes that would immediately reduce prison costs.
The News Service of Florida reported last week that a federal judge ruled DOC must treat all inmates who have a hepatitis C infection.
That could cost the state an additional $20 million next year and would likely be factored into upcoming budget talks, Brandes said.
"We're treading water in this year's budget without this 85 to 65 percent move," Brandes said.