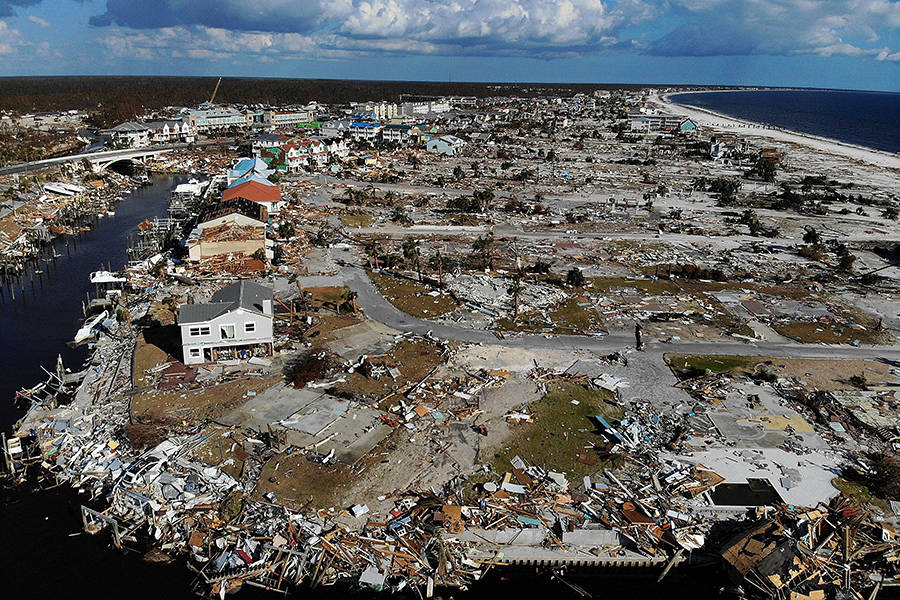 The request comes after Hurricane Michael upgraded to category 5.
Florida's Republican Sen. Marco Rubio wrote to President Donald Trump Tuesday urging him to approve Florida's request to increase the federal cost share to 90 percent, from 75 percent, for certain permanent and emergency Hurricane Michael recovery work.
The request comes after the National Oceanic and Atmospheric Administration formally upgraded Hurricane Michael last Friday to a category 5 hurricane when it struck Panama City last October, cutting a path of devastation through Florida's panhandle. That made Michael only the fourth category 5 hurricane to hit the United States and the first since Hurricane Andrew hit Florida in 1992.
It also made emphasized the extent of the damages the storm left behind.
"While I was pleased with your Administration's previous commitment to fully fund 45 days of recovery from this devastating storm, it is critical that the State of Florida's request is approved so that communities in Northwest Florida are able to fully recover and rebuild," Rubio wrote.
"Numerous reports have detailed the level of devastation these communities have endured. I have visited these communities firsthand and have seen the impact these unparalleled levels of devastation are having on families and communities, including extensive damage to critical infrastructure that will require significant assistance from the federal government in order to be restored," Rubio continued.
The state has currently put about $1.6 billion toward recovery for the area, which was devastated by Michael's impact. More than $200 million more has been allocated by the current form of the budget in the state Senate. The Florida Senate is proposing adding $1.8 billion in state money.
Gov. Ron DeSantis requested the upgrade to 90 percent federal match Monday.
"Damage estimates reported by local governments and state agencies have clearly demonstrated that the necessary threshold will be met in order for an increase in the Federal cost share to be justified," Rubio concluded. "It is clearly evident by NOAA upgrading Hurricane Michael to a Category 5 storm that Florida, its counties, and people, need to be reassured that the federal government will reaffirm its commitment to aiding the ongoing recovery efforts.