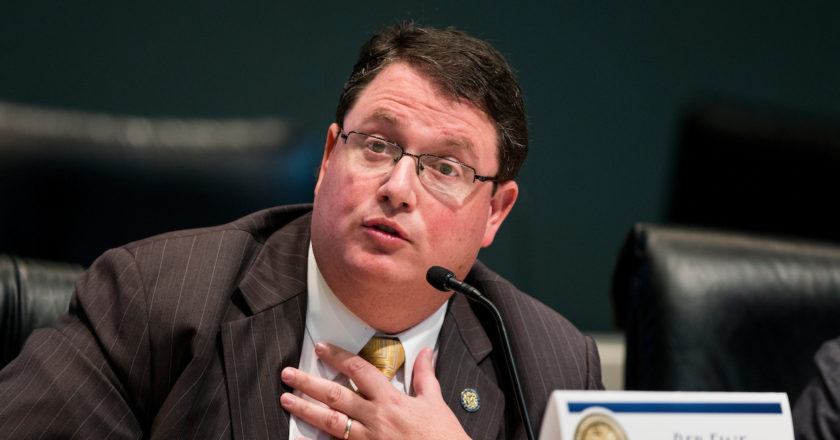 Only a $35.3 million cut to university base funding is included in the House's first offer.
The House has increased its higher education spending plan by $136 million, moving more toward the Senate's position on state dollars for entities like universities and colleges.
The revision surfaced as the House made its first higher education budget offer Tuesday night. While the PreK-12 education funding issues remain for other budget conferences, the shift from the House reflects progress on a portion of the budget that leaders in both chambers have said they are far apart on.
Part of the change is tied to the House's easing on a series of reductions that had been pitched and passed in a proposed spending plan earlier this month.
Initially, the House higher-ed silo — led by Rep. Randy Fine — included a $100 million cut in university base funding and a $20 million cut in pre-eminence funding. It also slashed $15 million from special faculty and graduate programs.
Now, only a $35.3 million cut to university base funding is included. And this time around, the House has proposed increasing funding for regional universities by around $13 million.
Fine, a Palm Bay Republican, has been a sharp critic of university spending throughout the Legislative Session. Asked why some of the cuts were dropped, he pointed to flexibility in allocations, or the agreed-to amount of General Revenue that will be spent on different parts of the budget. The Legislature released allocations earlier Tuesday.
House Speaker Jose Oliva has expressed a desire to pass a fiscally conservative budget this year. Fine said he did not know whether any other silos would endure cuts to make up for the House's changed position on university funding.
"You'd have to ask Speaker Oliva and President [Bill] Galvano but I know they've worked incredibly hard and incredibly collaboratively to come up with allocations that they think are best for the state of Florida," Fine said.
Public Education Capital Outlay dollars were not included in Tuesday evening's discussion.
The conference committees will meet through Thursday evening.