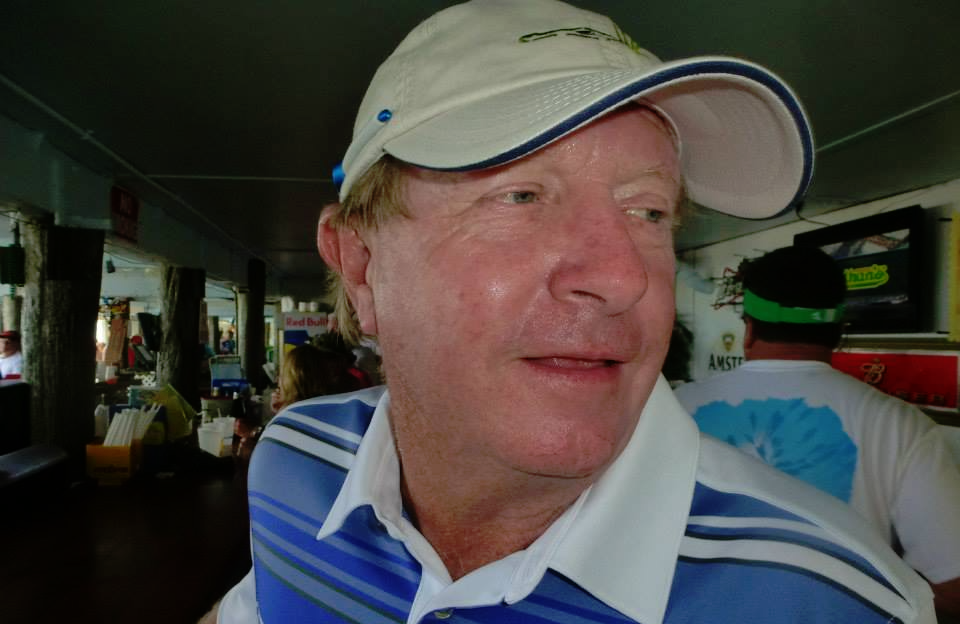 Commissioner battled cancer over last few months.
Lee County Commission Chair Larry Kiker died Tuesday morning while in the care of Hope Hospice. He was 67.
"He was great at his job and served us all well," said Lee County Commissioner Brian Hamman in a statement.
"I will miss seeing my friend in the hallway at work and his fantastic sense of humor. My prayers go out to Paula, his amazing wife. Rest in peace Mr. Chairman."
An official statement emailed to media called Kiker a "longtime public servant and champion for the community."
Kiker first won election to the County Commission in 2012, when he defeated 24-year incumbent Ray Judah in a Republican primary. He later defeated independent Charlie Whitehead in the general election.
State Rep. Dane Eagle, a Cape Coral Republican, recalls meeting Kiker the same year when both were at campaign events together. "You feel like you are in the trenches together going to all those campaign stops," Eagle recalled.
Taking a break from House deliberations, Eagle expressed sadness at news of Kiker's death.
"Larry was a dear friend and a great public servant. We are all at a loss, and my thoughts and prayers are with Paula at this time."
State Sen. Lizbeth Benacquisto, a Fort Myers Republican, also remembered Kiker.
"Commissioner Larry Kiker was a dedicated public servant and friend who cared deeply  for our community and we will all miss him dearly," she said. "My prayers are with his family as they mourn in this difficult time."
Four years later, Kiker narrowly held off a primary challenge from Republican Dick Anderson before winning re-election over a write-in opponent that November.
Previously, he served on the Fort Myers Beach City Council for six years, including five as mayor.
"Larry Kiker was many things to many people but to the Town of Fort Myers Beach he will always be remembered as a fearless leader, an innovative thinker and someone who left his mark on every project he was involved with. He was a force to be reckoned with," current Fort Myers Beach Mayor Anita T. Cereceda said in a statement.
Before that, he worked as a boat captain, a job he retired into after years in corporate America.
The News-Press reports services will be held for Kiker on May 2 at the Sanibel Harbour Mariott..
Kiker around Christmastime started cancer treatment around Christmas, the newspaper reports. But he returned to work in February, and chaired a meeting as recently as March 19.
But then he was hospitalized again and wasn't able to return to work before his death.
Gov. Ron DeSantis is expected to appoint a new commissioner to serve the remainder of Kiker's term, which ends next year.