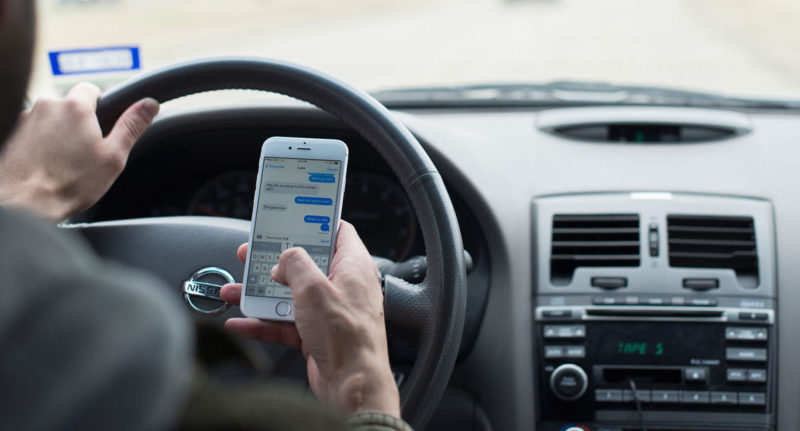 The legislation now also sets up "hands-free" areas in "school and work zones."
The Senate has revamped the texting-while-driving bill, expanding the legislation to set up "hands-free" areas in "school and work zones."
The measure was approved 33-5 Thursday afternoon.
The Senate began by adopting the House version of the bill (HB 107) in lieu of the Senate version (SB 76), filed by Sen. Wilton Simpson. The House approved that measure in a 104-9 vote during a Tuesday floor session.
The House bill would make texting while driving a primary offense. Currently, typing at the wheel is a secondary offense, meaning drivers can only be cited for the violation if pulled over for some other reason.
A bill bumping texting to a primary offense died in the Senate last year after earning overwhelming approval in the House.
But on Thursday, Simpson offered an amendment that went beyond just restricting texting while driving in certain areas. Operating a phone in any manner, aside from using a hands-free device, would now be barred near a school or an active work zone.
The measure also offers an out for first-time offenders, allowing them to have a violation dismissed if they present proof that they've bought a hands-free device.
As Simpson's measure has moved through committee, it has at various times been more expansive than the House version.
Simpson's legislation had previously targeted various forms of distracted driving, though eventually those restrictions were removed. At its final committee stop, it was once again expanded to become a broader "hands-free" bill.
Simpson and his colleagues now appear to be pushing the House to match the more expansive definition, at least when it comes to school and work zones.
The legislation also includes a provision requiring officers to record the race and ethnicity of the driver whenever an officer pulls them over. The bill's supporters say that provision is aimed at ensuring law enforcement does not in fact use its new authority as a pretext to pull over minority drivers.
The data will be reported to the Department of Highway Safety and Motor Vehicles, and will then be forwarded to the Governor and legislative leaders for review.