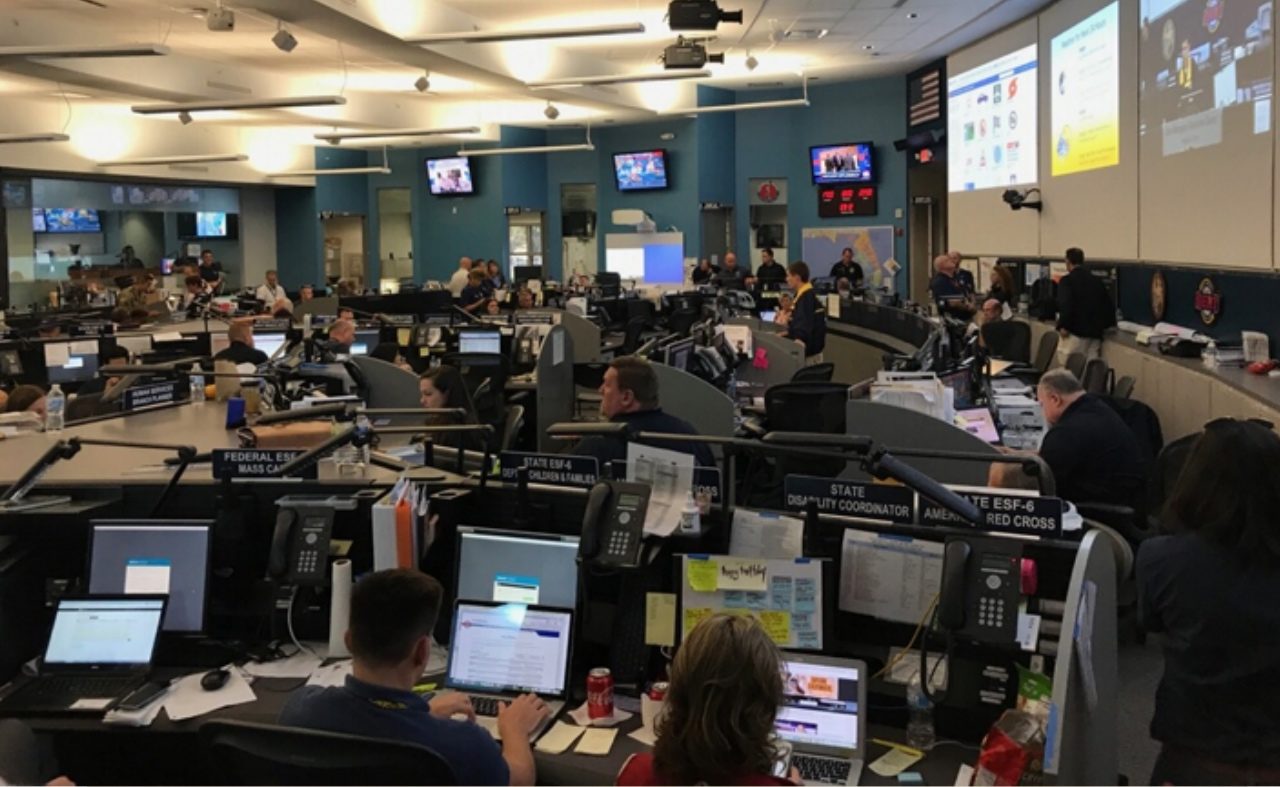 "It definitely needs to be renovated."
House and Senate budget negotiators are a half-million dollars apart regarding a "planning and redesign" line item for the state's Emergency Operations Center (EOC) in Tallahassee.
The Conference Committee on Transportation, Tourism, and Economic Development/Transportation & Tourism wrapped up its fifth meeting Thursday night.
The House is willing to spend $1.5 million; the Senate came back with an even $1 million.
The EOC, located in the Capital Circle Office Center, serves as the "central clearinghouse for disaster-related information, and requests for deployment of assistance," according to the Division of Emergency Management's website.
It's part of the larger Southwood development that's less than 20 years old.
Travis Hutson, the GOP state senator from St. Augustine who chairs the conference committee, explained that the House would deploy the money for "planning and designing a new building."
The Senate, on the other hand, envisions "interior design and renovations, technology upgrades, for the inside of the building."
Senators don't want to "discuss a brand new building, but (rather), how can we make the interior better," Hutson added. "It definitely needs to be renovated, for sure."
A message seeking comment was left Thursday night with state Emergency Management Director Jared Moskowitz.
Hutson and conference committee vice chair Jay Trumbull, a Republican House member from Panama City, said they expected to meet once more Friday morning.
After that, they'll bump remaining funding disagreements to Appropriations chairs Travis Cummings for the House and Rob Bradley for the Senate.