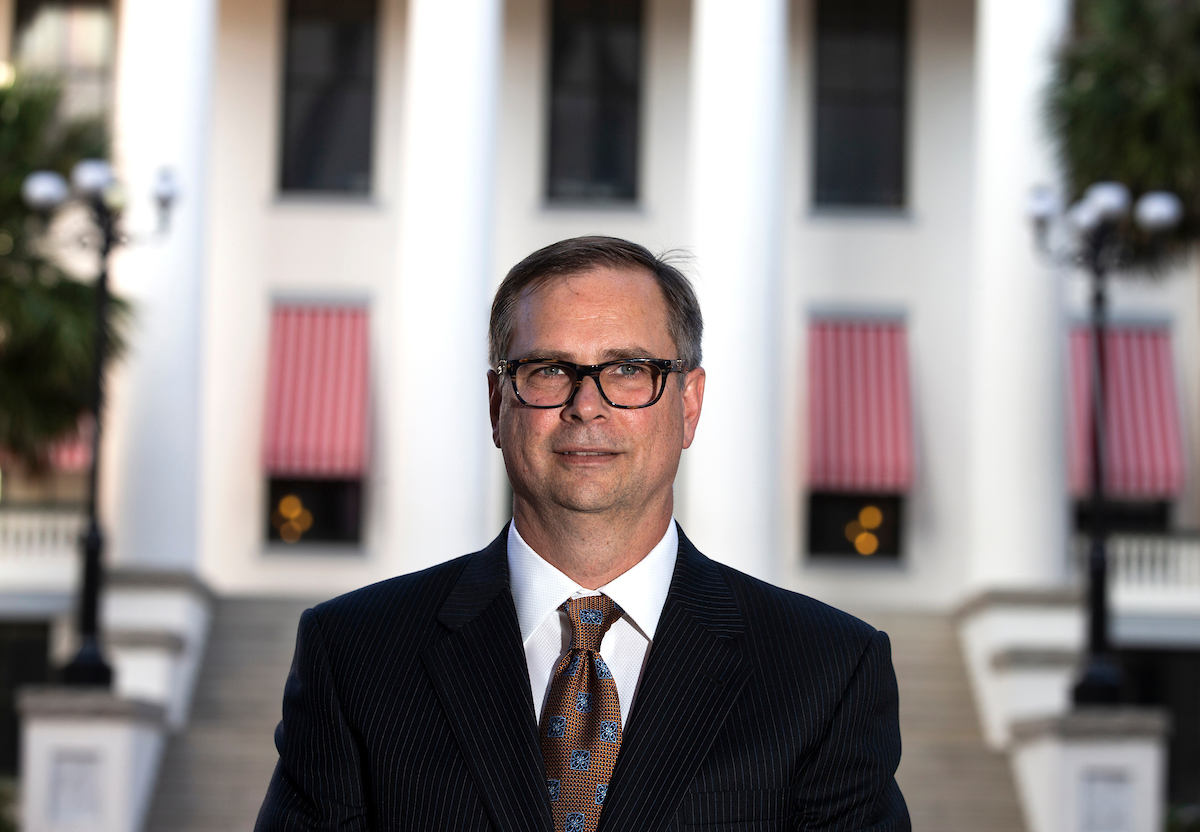 "Starting a digital marketing firm is a return to my roots."
You probably remember Eric Criss as the longtime president of the Beer Industry of Florida who stepped down last December.
Although he retains the beer distributors as a client, Criss now is going from brewskis to broadband.
He has launched two new firms, Arena Public Affairs and Legion Digital Marketing. Arena focuses on "traditional government affairs, media relations, and public affairs," he says. On the other hand, Legion "concentrates on digital for small and medium-sized businesses, trade associations, and nonprofits."
With offices in Tallahassee, Washington and Los Angeles, Legion provides "high quality, low cost digital services to Republican and non-partisan political campaigns, including social media management, digital advertising, search engine optimization (SEO), video content, and more."
It's not a long stretch — Criss worked as an independent political consultant for nearly two decades.
His past consulting clients include the National Republican Congressional Committee, Progressive Conservative Party of Canada, and Massachusetts Gov. Paul Cellucci. He also organized the Florida Natural Gas Vehicle Coalition.
His pedigree in the business is long: Before joining the Beer Industry of Florida, Criss was Senior Manager of State Government Relations for The Home Depot and VP of Corporate Affairs at Century Strategies in Washington and Atlanta.
He managed corporate grassroots, media relations, and political outreach programs for Fortune 500 companies in multiple industries.
In 2003, President George W. Bush appointed Criss to the U.S. Consumer Product Safety Commission. As the agency's Director of Public Affairs, he served as chief spokesperson and crisis communications manager for the federal agency charged with keeping consumers safe from dangerous products.
While serving at the National Republican Senatorial Committee in 1994, Criss coordinated major media events with U.S. Sens. Phil Gramm, John McCain, and Paul Coverdell to defeat the Clinton healthcare plan.
Criss graduated from the University of Florida with an undergraduate degree in Political Science and The Classics. He earned a graduate degree in Government at Johns Hopkins University and a Ph.D. in American History at Florida State University. He lives in Tallahassee with his family.
We recently sat down with Criss to talk about his new companies and the road ahead.
Q: You've spent most of your career in public affairs and government relations—why digital and why now?
A: Several reasons. First, I spent much of my early career in direct marketing at the National Republican Senatorial Committee and working on or consulting for political campaigns—including direct mail fundraising, email marketing, voter contact, websites, and more.
So, in a way, starting a digital marketing firm is a return to my roots. Moreover, many of those tools now fall under the umbrella of digital marketing or operate on the same principles.
As a small association executive, I struggled, frankly, with putting together a comprehensive digital campaign. When I shared my experience with candidates and business owners, they agreed the time and expense of planning and executing a full-blown digital campaign made it virtually impossible to compete with others who had more staff and bigger budgets.
So when I began teaching a class in public policy at FSU, I decided to focus on the impact of digital transformation and disruption in public policy formulation. The deeper I dug, the more fascinated I became with the subject, to the point where I decided there is a place in the market for a firm like Legion.
Q: As you pointed out, the definition of "digital" may have evolved over time. What services does Legion provide, exactly?
A: When it comes to digital, we do everything. That includes search engine optimization, social media management, including posting, advertising, page design and more.
We provide content such as videos and blogs—we work with an amazing team of creative filmmakers on the video production side. I was so impressed with them we created a strategic alliance that will be especially effective online.  We've got a brilliant young digital marketer on the team in Los Angeles to supplement our work in this area.
We also get down in the weeds and make sure your campaign or business listings are accurate across the Internet. Most people don't realize how significantly inaccurate listings can impact where they appear in Google search results.
And because 95% of people only look at the first page of SERPs (search engine results pages) you're not in the game if you don't show up on the first page for your keywords.
Finally, we tie all of the above into a private client portal where the client has 24/7 access to all the data analytics for their social media accounts—with everything tied into their advertising and SEO campaigns.  It's an extraordinary tool for maximizing your digital impact.
Q: Can you share some of your clients?
A: On the government affairs side, we're still working with the Beer Industry of Florida and several others.  In terms of digital, we're proud to be working with the Moery Company, one of the top association consulting firms in Washington D.C.  The digital list is not long because we're just now launching the company.  However, we worked with several different firms to beta test our products and service and they like them so much they're continuing on as clients past our launch.