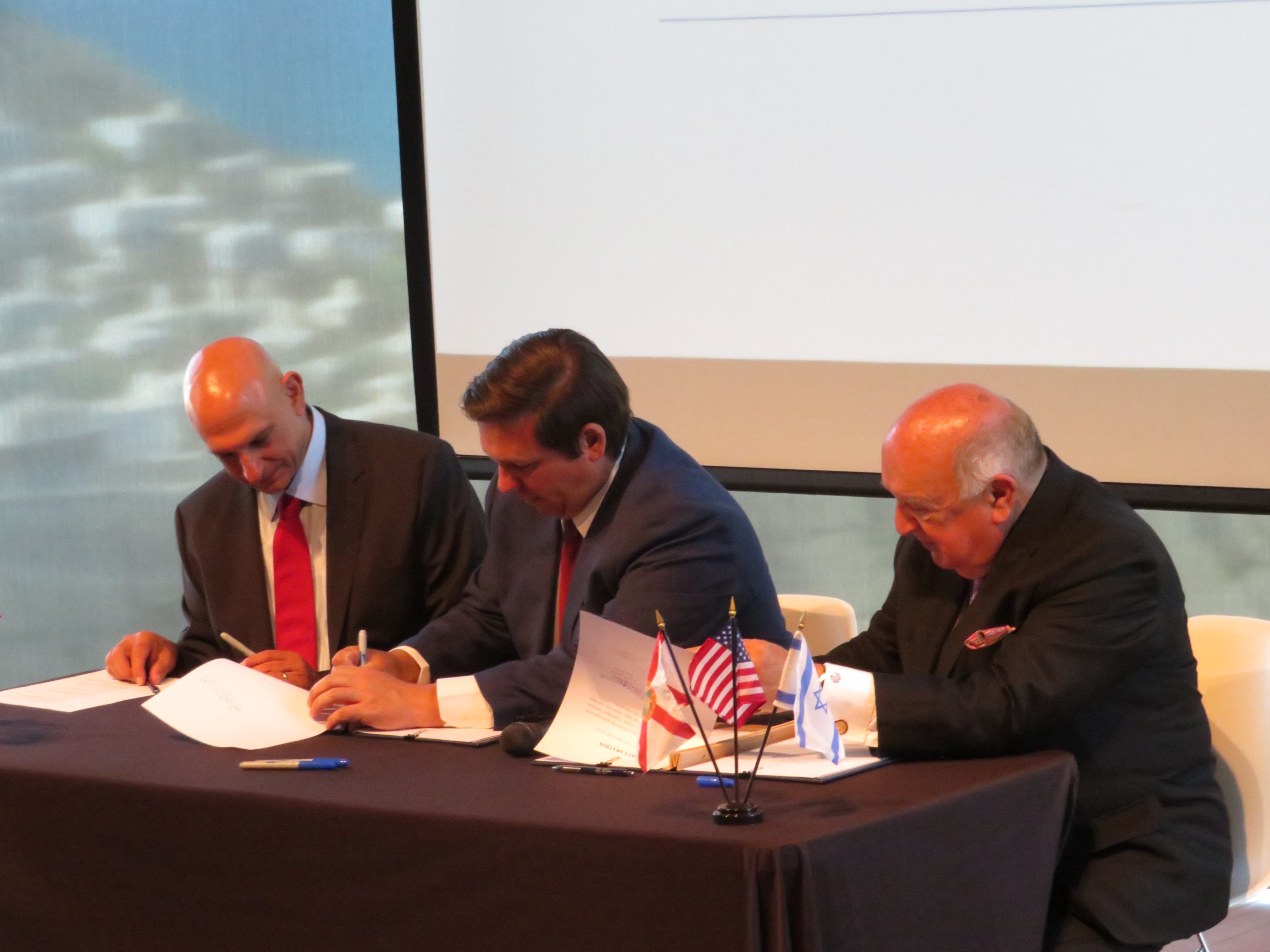 Space is the place for Israeli collaborations
TEL AVIV — Florida's trade delegation to Israel continued Tuesday morning, with more memoranda of understanding.
The first one: an agreement of cooperation between Space Florida and the Israel Innovation Authority.
Israeli authorities called the collaboration with Florida the most effective they have, and want to extend it beyond space, to agriculture and cyber.
Space Florida President and CEO Frank DiBello lauded the expansion of the collaboration also.
"We do share many problems in common that we can address with technology … as well as technologies that are critical," DiBello added.
Commercial space is an area where this collaboration will bear fruit.
"The supply chain and the innovation," DiBello said, is happening with smaller companies such as SpaceX and Blue Origin, and these companies will collaborate with Israeli companies.
As space exploration progresses, private companies are increasingly key collaborators.
"The folks here in Israel see Florida as a model for collaboration," said Gov. Ron DeSantis, who stressed that the sphere for collaboration goes well beyond space itself.
Jamal Sowell, head of Enterprise Florida, lauded Israeli technological developments as "unprecedented."
"Florida is your gateway to the Western Hemisphere," Sowell said.
This accord followed on an agreement Monday between Space Florida and the Israel Space Agency, for research, development and education.
I was excited to join @SpaceFlorida and the @ILSpaceAgency for a historic memorandum of understanding signing. This partnership will increase collaborative research, provide educational enrichment for our students and drive innovation like never before. pic.twitter.com/jS4G8v8dyq

— Ron DeSantis (@GovRonDeSantis) May 27, 2019
Among the possibilities: to use payload applications to explore agricultural issues, including environmental changes such as desertification and natural disasters.
"Space Florida is excited to collaborate with the Israel Space Agency in critical endeavors that mutually benefit both Israel and Florida," said Space Florida President and CEO Frank DiBello on Monday.
"As we highlight and seek solutions to bio-agriculture and water issues, the goal is to inspire and encourage students to seek scientific solutions and encouragement from this international partnership," DiBello added.
Bonus footage: Cabinet members checking out technology at the Shimon Peres Center
https://t.co/e29Dg2K5H1