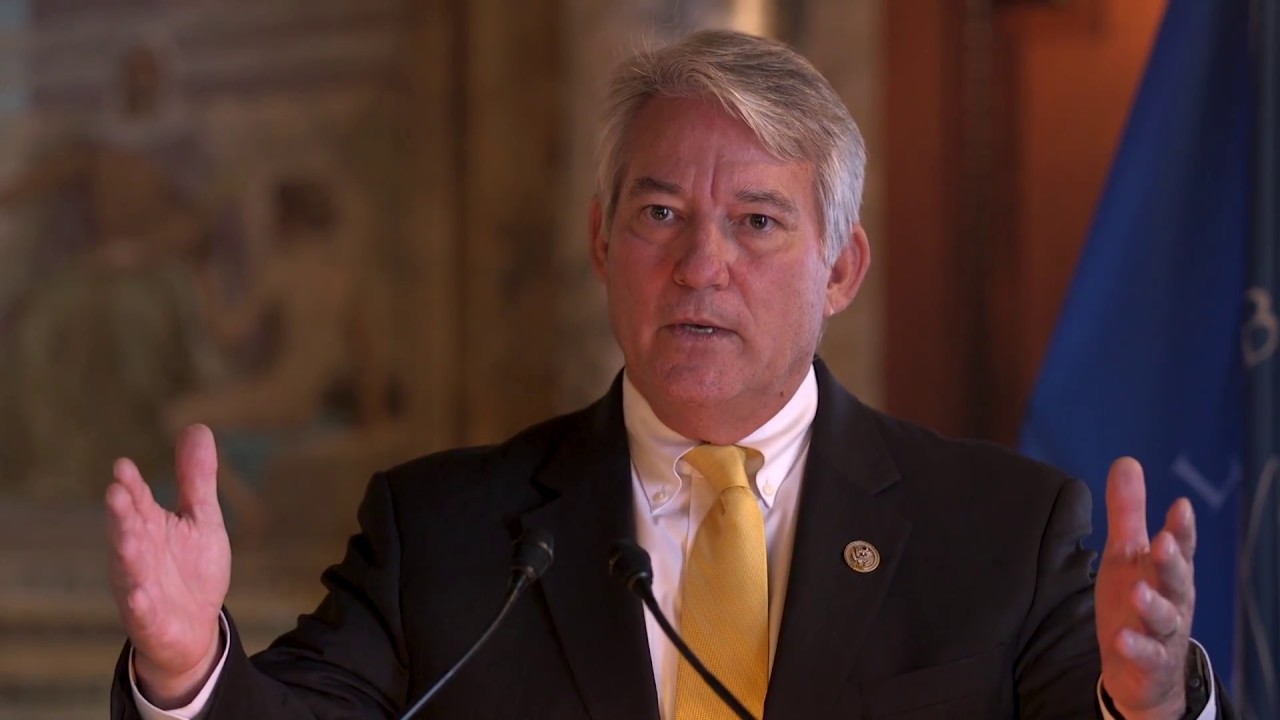 Over the last year, Ross spent his war chest down to just $6,551.
Dennis Ross made headlines in April 2018 with the surprise announcement he wouldn't seek a fifth term in Congress. He also made headlines by declaring he wouldn't shut down his campaign account, despite FEC guidelines suggesting candidates should close out accounts once they no longer have a campaign.
However, the Lakeland Republican is changing course after a year of robust spending and says he will now, in fact, close down his account in the upcoming months.
Over the past year, Ross spent his war chest, stocked with hundreds of thousands in leftover campaign dollars, down to just $6,551 by paying for meals, travel, phones, and donations to other Congressional candidates, according to federal campaign records. His campaign donations include checks to some members of Congress that his firm, GrayRobinson, is in a position to lobby.
Ross' spending doesn't appear illegal, but it falls within a giant FEC loophole, exposed by the Tampa Bay Times and WTSP in their Zombie Campaigns investigation. Hundreds of former lawmakers have kept campaign accounts open, long after leaving the campaign trail, using old donations for non-campaign reasons, even though the Federal Election Commission (FEC) strictly prohibits personal benefit from those funds.
Unlike Florida laws, which require candidates to close down campaign accounts at the end of each election cycle, the FEC only suggests a six-month wind-down period for campaigns, even when they belong to losing, disgraced, and dead candidates.
Last week, Florida Politics revealed how former Florida Senate President Mike Haridopolos was spending 8-year-old donations from a short-lived run at federal office, likely benefiting his (often-controversial) corporate clients.
While Ross is expected to lobby his former colleagues in 2020 after waiting out a one-year-long post-Congressional ban, he says he has gone to great lengths to make sure he complies with both the spirit and letter of federal campaign finance laws.
"I went out of my way so much," Ross said, "that last month, when Southeastern University had Congresswoman Vicky Hartzler as a commencement speaker … I sought advice from the House Committee on Ethics."
Ross says he planned on raising funds for Hartzler, a Missouri Republican, but canceled the event when he learned any campaign materials that mentioned his name would have required ethics statements about his lobbying ban and other disclosures.
"I decided not to do it. I didn't want to jeopardize my former colleague."
Ross raised more than $5 million for his four congressional campaigns, often facing little opposition and carrying a balance into subsequent election cycles. Donations came both from individuals and corporate interests, some of which lobbied the influential committees Ross sat on.
Ross raised $786,839 in his final election cycle, for the 2018 election he never entered. He sent some of that money to Republican Party committees; other disbursements paid for Ross' extensive travel and meal tabs, including those after he left office in Jan. 2019.
He says he paid for one of his 2019 DC trips with permitted campaign funds because it was with Southeastern College students and he didn't want to burden the college with the cost of his travel.
In stark contrast, fellow retired Congressman Tom Rooney, an Okeechobee Republican, closed his campaign account within weeks of leaving office in January, after giving $30,000 to the University of Florida Foundation and several $5,000 donations to other local nonprofits.
FEC guidelines suggest candidates should close accounts down within six months of leaving office, distributing funds to nonprofits, other political committees, or refunding it to donors.
Ross' campaign also made several $5,000 and $2,500 contributions to local nonprofits, including the YMCA of West Central Florida, Givewell Community Foundation, and Options for Women, a Lakeland pregnancy clinic.
Ross joked over the phone that he didn't do a good job picking winners with his 2018 campaign donations, as many of the Republicans he donated to did not win their elections.
Ross' campaign spending was in the news in 2013 as well, with WTSP reporting how the Congressman used campaign funds to pay his wife's company more than $17,000 to raise money. He said his wife was his chief Florida fundraiser from 2012 to 2013 but was compensated less than his professional fundraisers.
"Transparency is everything," Ross said at the time.
Ross says his 2019 focus is now on Southeastern University, where he is the director of the private college's American Center for Political Leadership.
His one-year waiting period to lobby for GrayRobinson expires Jan. 3, 2020.
___
This is the second in a series. If you have tips or requests to investigate former candidates with zombie campaigns still open, email [email protected].