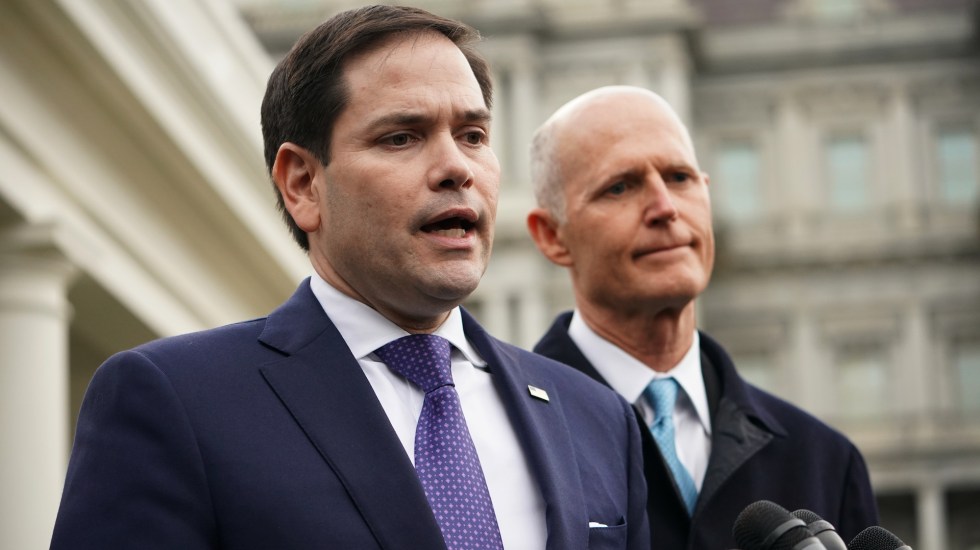 That letter referenced "press reports" that raised concerns about the integrity of the decision-making process.
Just a mere couple of weeks ago Florida, received official confirmation that the state is no longer in the running for U.S. Space Command (USSPACECOM).
Now, Sens. Marco Rubio and Rick Scott are formally responding to Acting Secretary of Defense, Patrick Shanahan, regarding the disappointing announcement that left local officials stunned.
On Thursday, Rubio issued a letter to the acting Secretary with the support of the state's entire congressional delegation. Scott was among the signers.
The letter is the latest in a series of efforts by Florida politicians to elicit consideration and to better understand the selection process for the headquarters, which would bring up to 1,200 military and civilian personnel to the area. At the beginning of the year,
Gov. Ron DeSantis joined calls to make Florida the home of USSPACECOM when he sent a letter to President Donald Trump recommending Florida for the headquarters.
Earlier this month, Rubio sent another letter to Shanahan and Secretary of the Air Force, Heather Wilson, who has since resigned.
That letter referenced "press reports" that raised concerns about the integrity of the decision-making process being used to select an installation and requested transparency.
Among top concerns of Thursday's letter was, again, a call for transparency and a strong desire to modernize space operations. The message asks the department to answer 13 questions. These include an explanation as to why the Air Force was selected to make the installation decision, who has final approval authority and questions whether or not the Air Force followed its Strategic Basing Process protocol in making the decision.
Florida's eagerness to secure the headquarters is well documented, as is the surprise that permeated among the state's top officials when the Air Force's installation shortlist was announced just three days after Florida's optimistic pitch, and Florida wasn't included.
Thursday, a frustrated delegation of politicians, who have fought hard to be included in consideration for the headquarters, sent a letter seeking answers. It remains to be seen if the message will bring any closure for Florida in the race to become the operational base for USSPACECOM.