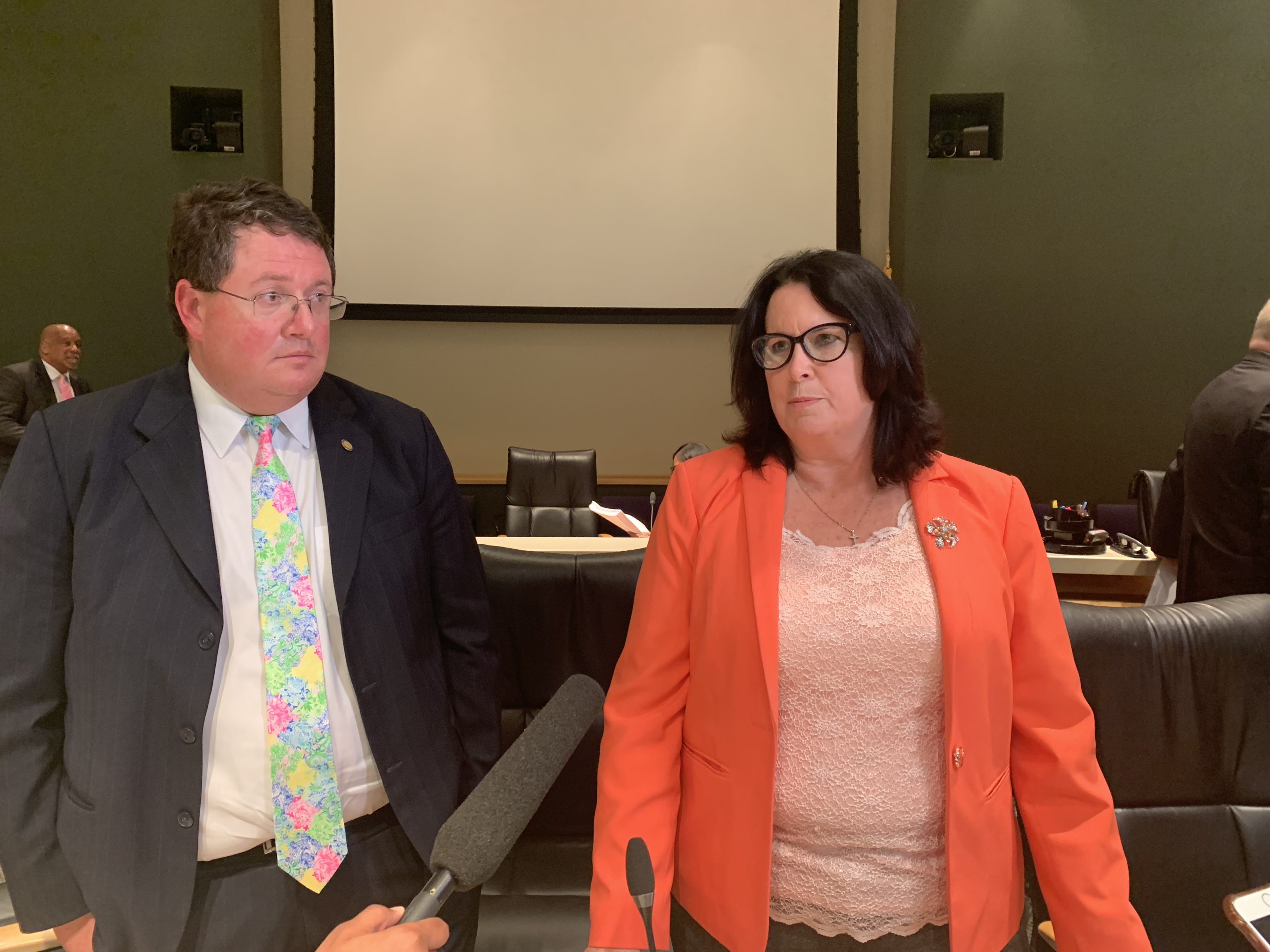 Nothing's final, but the two chambers are moving toward each other.
Senate higher education spending is inching toward the House's stance, while the House is shifting toward the Senate's position on preK-12 dollars.
Rep. Chris Latvala, the lead negotiator for the House's preK-12 budget, made an offer Wednesday evening that aligned the House with the Senate's proposed appropriation to the Florida Education Finance Program (FEFP), the main operating funding source for the 67 county school districts across the state.
Both chambers' tentative budgets now reflect a per-pupil spending increase of around $248. Overall, the House's offer represents a $232 million increase to FEFP funding from the $89.9 billion spending plan the chamber backed earlier this month.
One potential caveat is that the number could change before budget talks wrap.
"It's the Florida Legislature; there are a lot of things that can change," Latvala told reporters. 
Some of the money in the budget "will give districts flexibility to use those dollars for things such as salary increases," Latvala added. 
Later Tuesday evening, a separate group of negotiators met to iron out the higher education spending silo.
Sen. Kelli Stargel produced an offer that represents a roughly $145 million decrease in higher education funding from the $90.3 billion budget the Senate passed a few weeks ago.
Now included in both chambers' budgets is a $35.3 million cut to university base funding.
In the same offer, however, the Senate pitched a new line-item for Florida State University and the University of Florida. More than $13 million would go toward the "National Ranking Operational Enhancement," a pool seemingly reserved for the top two public universities in the state. 
"This whole process is a negotiation between the two [chambers], so it is a give-and-take," said Stargel — the lead conferee in the Senate for higher-ed spending — when asked about overall education movement. 
The House's scrutiny of higher education spending this year led to some "strong opinions," Stargel said.
"And in having a discussion with them we've agreed," she added. 
The conference committees will meet through Thursday evening.