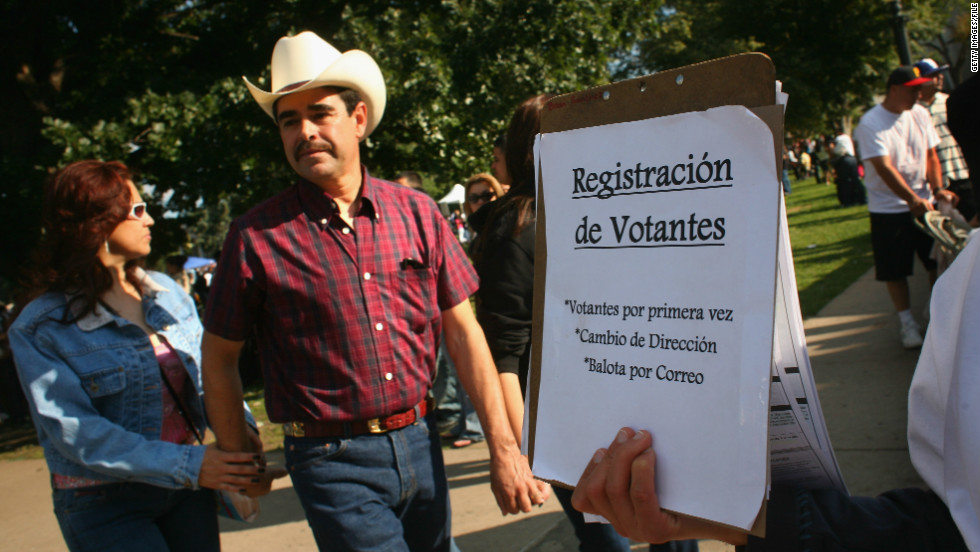 In 2020, Latinos are set to be the largest minority group in the electorate.
The Latino Vote Project (LVP) is arguing a funding boost is pivotal in a new analysis of Latino voters' concerns ahead of the 2020 election.
The Pew Research Center is projecting that in 2020, for the first time ever, Latinos are set to be the largest minority group in the electorate.
The new LVP report analyzes the top issues motivating Latinos ahead of that election, as well as the budget shortfalls for interest groups in previous elections that hurt turnout among Latinos.
"The majority of the grassroots organizations received late funding, impacting the planning and execution of their programs, hindering their programs and field efforts, and ensuring these did not reach their full potential," reads the report, which was released Thursday afternoon.
The project was headed by Catalist and Latino Decisions, featuring research done on behalf of The Immigration Hub and America's Voice.
The report's authors conducted interviews with various Latino leaders in Florida, Arizona, Nevada and Texas. The 2018 results in all four states was heavily impacted by the Latino vote.
The report found that in 2018, Latino turnout and voter share increased in each state when compared to the previous midterm election in 2014, and those numbers were "sometimes even as high as the last presidential election (in 2016)."
But with the relative Latino share increasing once again in 2020, LVP researchers say increased funding to grassroots organizations is needed to ensure those levels reach their full potential.
"The findings and recommendations in this report are to provide a clear understanding of the growing political clout of Latinos as an electoral force, and the critical importance of early and sustained investment in organizations and infrastructure building durable power and driving increased Latino voter engagement and participation ahead of the 2020 elections."
Those funds would help local groups start voter outreach earlier, speed up hiring of needed campaign workers and beef up digital operations, among other efforts.
Through the group's conversation with on-the-ground organizations, immigration was not the only primary issue for Latino voters. The LVP report named criminal justice, paid family leave and the policies and rhetoric of President Donald Trump as motivating issues as well.
The Florida Immigrant Coalition and For our Future Florida were two of the Florida-based organizations interviewed.
The researchers say in the coming months, they plan to release further analysis of the Latino demographic in California, Colorado, Georgia, Minnesota, New Mexico, New York, North Carolina and Virginia.