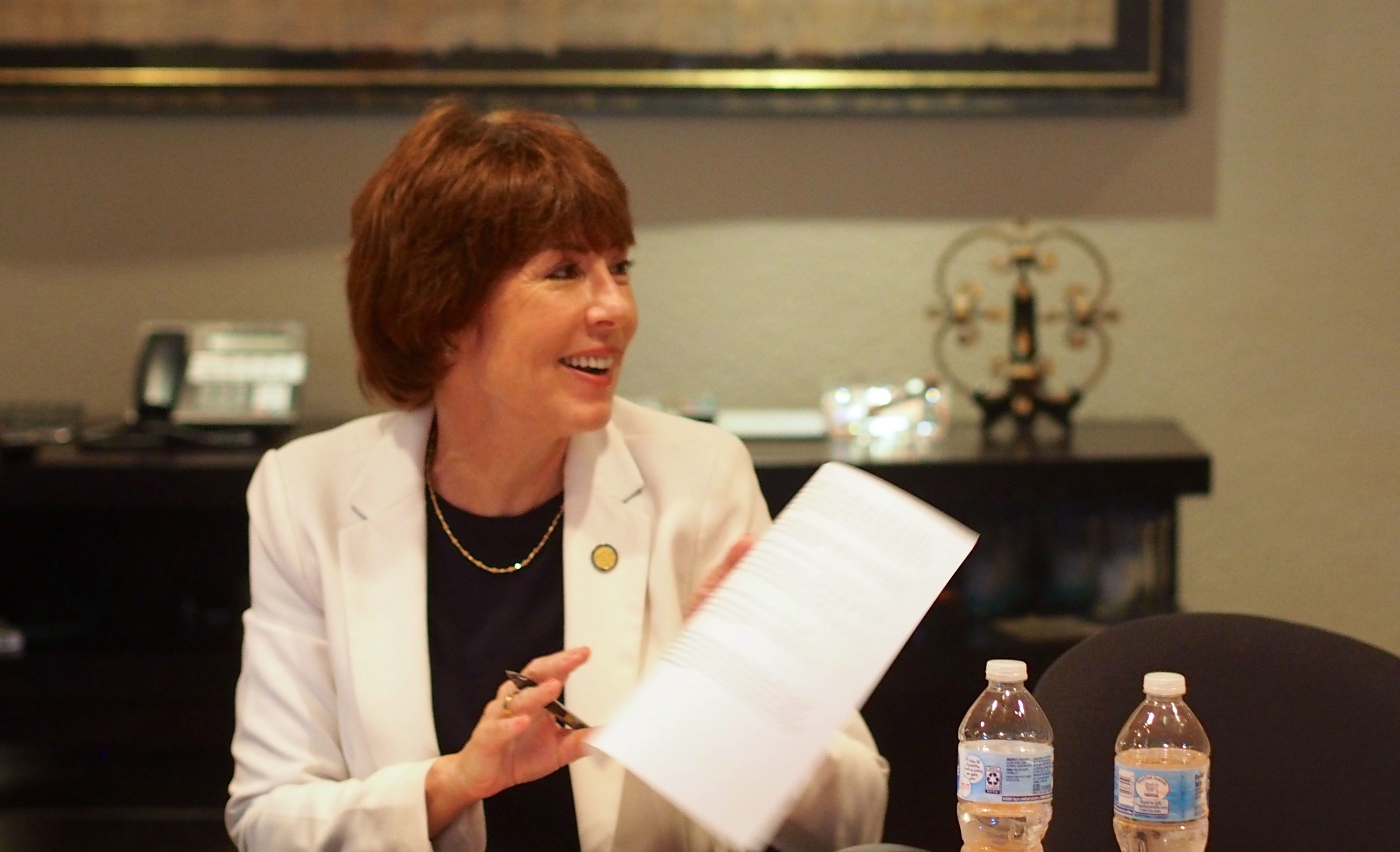 "My number one criteria is WINNING."
Former Vice President Joe Biden scored a key endorsement in his nascent bid for the Democratic presidential nomination when former U.S. Rep. Gwen Graham endorsed him Thursday.
Graham, a moderate who narrowly lost her bid for the Democratic nomination for Florida Governor in 2018, says electability matters.
"My number one criteria is WINNING. We have to have a nominee that can beat Donald Trump in November 2020. I believe that Vice President Biden is the one who can keep Trump from having another term. Can you imagine the damage Trump WILL do if he has another term without concern for reelection? It is a horrific thought," Graham remarked.
"In the purple state that is Florida, I believe that Vice President Biden has the best chance of winning Florida in November. And, with Florida in your column, your path to the presidency is much easier," Graham added.
Graham closed her Facebook post with a fundraising appeal for Biden, who is entering the race after 20 other candidates have entered and began raising money already.
That said, as Open Secrets even, even the $18 million raised by Sen. Bernie Sanders is lackluster compared to hauls by Hillary Clinton and Barack Obama in their first quarters of the 2008 cycle.
Graham's endorsement is one in a series of heavy hitters weighing in for Biden.
Four Democrat U.S. Senators, reports U.S. News and World Report, have endorsed Biden already on the day of his launch.