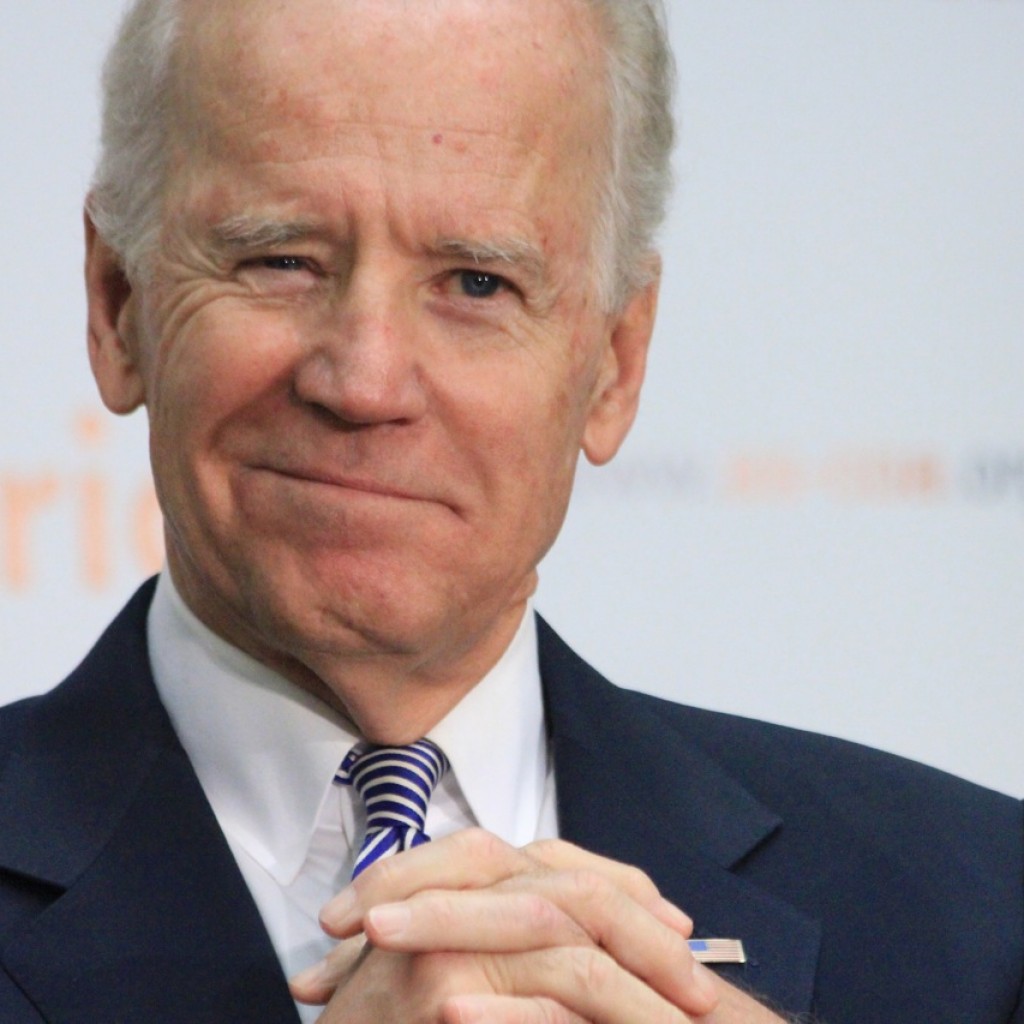 Looks like Biden and 'The field', in the Democrats' presidential contest.
At this point, the 2020 Democratic nomination for President looks as if it's former Vice President Joe Biden's to lose.
According to a new national poll released Tuesday by Quinnipiac University, Biden is way ahead of the crowded field overall. It finds him to be the candidate whom Democrats are most confident could beat Republican President Donald Trump. And Biden, who only formally entered the race last week, is far ahead as other Democrats' pick as the best leader.
All the other 19 major Democratic candidates were more than 25 points behind Biden in almost every question.
"The Democratic primary race suddenly gets real with a fast start by former Vice President Joe Biden and a very clear indication from voters that he is the only candidate who can send President Trump packing 18 months from now," Tim Malloy, assistant director of the Quinnipiac University Poll, stated in a news release.
Still, the first Democratic presidential contests remain more than eight months away.
The poll, taken Friday through Monday, gives Biden 38 percent of Democrats' nomination support. That's followed by 12 percent for U.S. Sen. Elizabeth Warren of Massachusetts; 11 percent for U.S. Sen. Bernie Sanders of Vermont; 10 percent for South Bend, Indiana, Mayor Pete Buttigieg; 8 percent for U.S. Sen. Kamala Harris of California; and 5 percent for former U.S. Rep. Beto O'Rourke of Texas. None of the other 14 candidates listed in Quinnipiac's poll did better than 2 percent.
Other polls have shown Biden out front for months even though he delayed his rollout.
Quinnipiac polled 419 Democrats and "Democratic leaners" using random digit dialing with live interviews calling landlines and cellphones. Pollsters cited a margin of error of 5.6 percent for the Democrats' numbers. Overall the poll surveyed 1,044 people.
Included in the poll, 456 Republicans and Republican leaners surveyed found no significant opposition to Trump's quest for another Republican presidential nomination.
Fifty-six percent of Democrats said Biden has the best chance to beat Trump. Sanders was second at 12 percent. Buttigieg was the only other significant answer to that question; he placed third, with just 4 percent.
The survey also found 44 percent of Democrats perceive Biden to be the best leader, followed by 11 percent each for Sanders and Warren, and 6 percent for Harris.
If there was any hope for the other candidates, the poll details that Biden did not inspire overwhelming confidence when pollsters asked Democratic voters which candidates offer the best policy proposals. The former VP did top that list with 23 percent. Yet Warren, who has put out one detailed policy statement after another, got 19 percent. Sanders, whose policy positions remain well-known from his 2016 presidential run, got 16 percent. Buttigieg got 9 percent, and Harris, 7 percent.
That dynamic becomes particularly relevant because 70 percent of the Democrats polled said they want to see the party's presidential nominee campaign on the issues, not on an anti-Trump platform. Only 25 percent thought opposing Trump was the best way to go.
Buttigieg, the most prominent openly gay candidate to ever run for a major party nomination, also could take some heart from the poll. Seventy percent of those surveyed, including 46 percent of Republicans, said they are personally open to electing a president who is a gay man.
Still, only 36 percent thought America, in general, is ready for that.