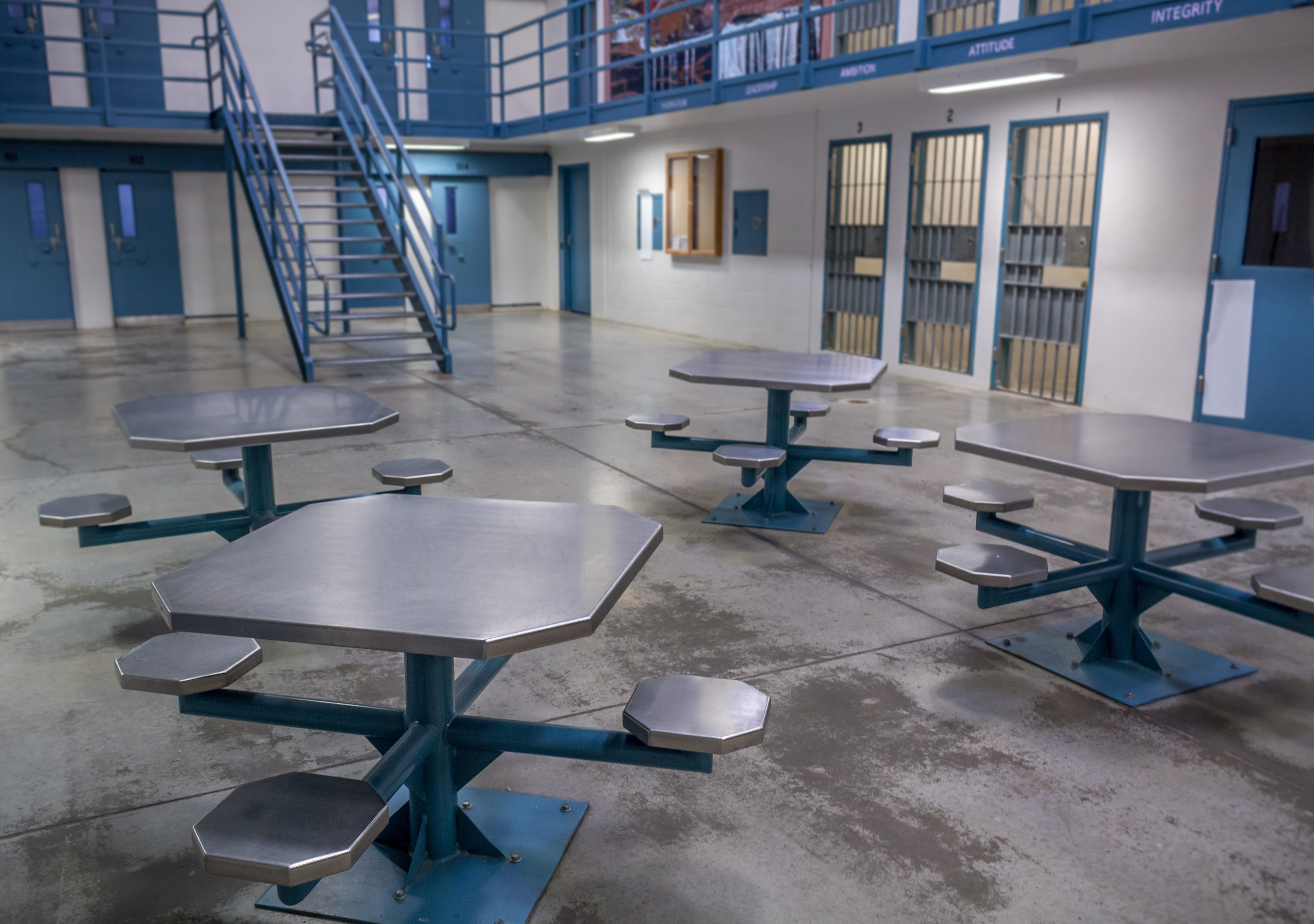 Some major reforms are no longer in play.
The Senate is expected to move forward with a watered-down criminal justice reform package that will not include earlier ideas to get inmates out of prison earlier and provide more judicial discretion. 
Sen. Jeff Brandes said the Senate could vote on the House's reform bill (HB 7125) on Wednesday after amending it. 
"It's a very substantial criminal justice reform package; one of the largest we've seen in decades in the state of Florida," Brandes told reporters after Tuesday's floor session.
In an amendment filed Tuesday to the House bill, the St. Petersburg Republican excluded major reforms he ushered through Senate panels earlier this year. Brandes said he dropped some provisions as part of an agreement with the House.
Now, the legislation will no longer offer judges discretion in sentencing some criminals charged with drug crimes that carry mandatory minimums — something Brandes had wanted initially. 
It also ditches language that would have made some nonviolent offenders eligible to get out of prison earlier.
Currently, the state requires prisoners to serve at least 85 percent of their sentences. Brandes had initially sought to reduce that to 65 percent for a select group of inmates who decrease their sentences by achieving "gain time" through things like merit-based and educational programs. State economists figured that change could reduce the need for more than 9,000 prison beds and save the Department of Corrections $860 million over five years.
With Brandes' amendment, the Senate plan also will no longer address retroactive sentencing. Senators had initially sought to make retroactive a 2016 change to a mandatory minimum for some instances of aggravated assault and attempted aggravated assault.
These developments signal that the closely watched criminal justice overhaul will look different from Brandes' original legislation, known as the Florida First Step Act.
But Brandes said the bill still resembles a "first step" to reforming the state's prison and justice systems.
"Anything that we can do to move this discussion forward is a win," Brandes said.
The chambers are still at odds on an increase to the felony-theft threshold. The House plan would raise it from $300 to $1,000. The Senate still wants the new threshold to be $750.
Both chambers, however, have moved language that should reduce occupational licensing barriers for returning citizens and limit the number of offenses that result in a driver's license suspension.
Under Brandes' amendment, drivers who are caught without a license three or more times will no longer face a felony charge — unless they cause bodily injury, attempt to flee or are driving under the influence.