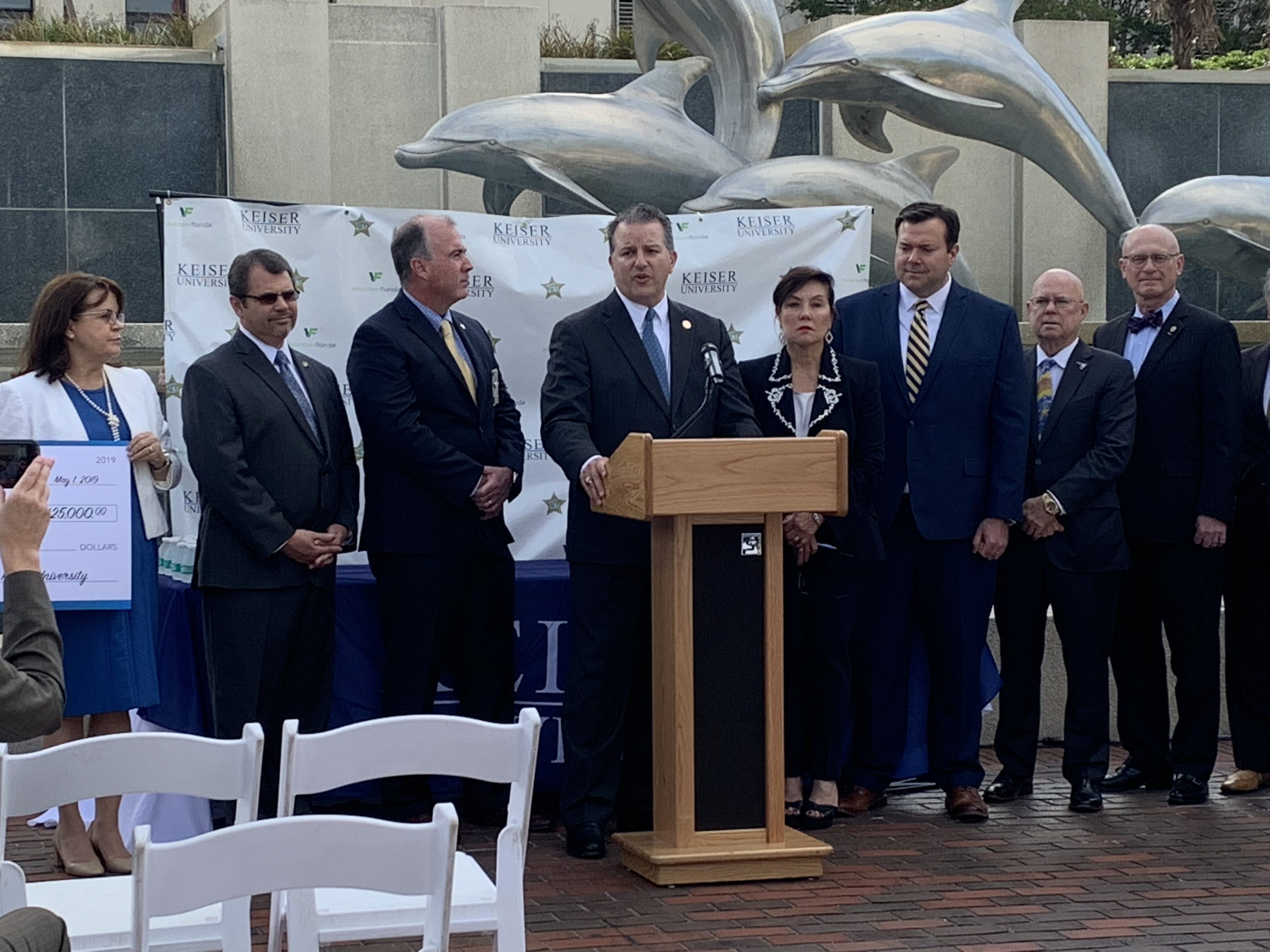 "I hope [Trump] comes bearing gifts."
Chief Financial Officer Jimmy Patronis said if Congress acts on a disaster-relief bill next week, it could make President Donald Trump's upcoming visit to Panama City "extra special."
After a news conference Wednesday in Tallahassee, Patronis said he had spoken to U.S. Sen. Rick Scott about Trump's impending rally.
"I hope [Trump] comes bearing gifts," Patronis recalled telling Scott, the former Florida Governor. 
The U.S. House of Representatives is expected to vote on a $17.2 billion supplemental-disaster bill next week.
The President has planned a 7 p.m. (Central time) rally on May 8 at Aaron Bessant Park Amphitheater in Panama City Beach.
Hurricane Michael made landfall on Oct. 10 in Mexico Beach, a little more than 20 miles away from where Trump will rally.
Congress tried but failed to reach an agreement on disaster funding earlier this year. State leaders have repeatedly criticized the federal government's response to the Category 5 cyclone.
Patronis identified restoring Tyndall Air Force Base as a relief priority for the area.
"It's critical that Congress address it, and it's moving along," he said. 
The Legislature debuted its own 2019-20 spending plan on Wednesday. Lawmakers are expected to vote Saturday on the $91 billion budget after a constitutionally mandated 72-hour "cooling off" period. To do so, they will extend the Legislative Session, previously set to end Friday.
While a final dollar figure on Hurricane Michael spending is not yet available, Patronis expressed confidence in what the Legislature will appropriate to storm-battered Northwest Florida.
"But there are going to be lingering problems that cannot be fixed overnight," Patronis added. 
Patronis' remarks followed an announcement that Keiser University had raised and donated $50,000 to storm relief.
"I really believe that what we've done is just a small part of what needs to continue to get done," said Keiser University vice-chancellor Belinda Keiser. 
Some of the money, which will be administered with the help of Volunteer Florida, will go toward displaced Bay County law enforcement officers.
"We had over 60 deputies that were displaced from the storm and some still are," Bay County Sheriff Tommy Ford said.