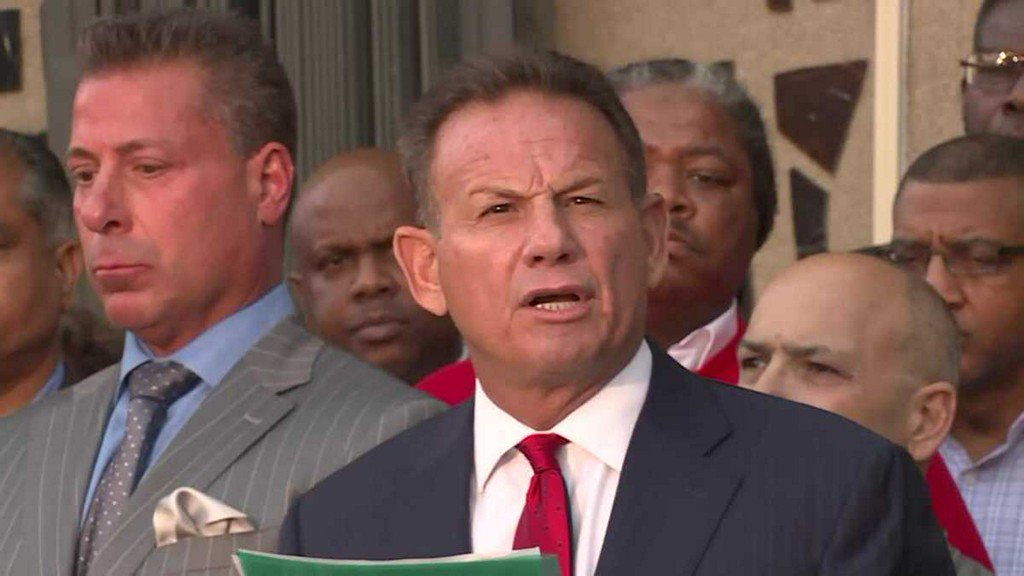 The final hearing is slated for June 18.
After the Supreme Court dismissed a lawsuit by suspended Broward Sheriff Scott Israel, where Israel demanded his reinstatement, the Senate has now resumed its own review of that suspension, with a final hearing slated for June 18.
Gov. Ron DeSantis announced in January he was suspending Israel, citing the Broward Sheriff's Office's handling of the shootings at Stoneman Douglas High School and Fort Lauderdale Airport.
The Senate is responsible for reviewing suspensions by the Governor. That chamber must decide whether to remove a suspended individual or reinstate.
Special Master Dudley Goodlette, who is running the Senate proceedings, announced at a Wednesday case management conference that the final hearing will begin June 18 and run through June 20, if necessary.
A pre-hearing conference will be held June 5, where copies of evidence from both sides will also be due.
The next deadline in the case is May 15, where both sides are required to present the names and addresses of witnesses.
Nick Primrose, DeSantis' deputy general counsel, argued there's no reason for a nearly two-month-long process to decide on the Israel suspension.
"I don't think that this is a very complicated matter that is going to require extensive discovery or presentation of evidence," Primrose said.
"The acts that rose to the Executive Order are so well known, not just in Broward County but the entire state, that there's really not much to dispute. Scott Israel doesn't take any responsibility for what happened in Broward County. We've got the evidence to show that he should."
Miami attorney Ben Kuehne, representing Israel, countered that moving up the hearing deadline would be improper and rushed.
"The Governor's rush to judgment, we believe, is consistent with what we have stated (has) been continuously improper efforts to unfairly and unconstitutionally tilt the scales in this case," Kuehne said.
"The Governor's merely a party in this constitutional proceeding. And we believe that as a party, the Governor has no more ability than Sheriff Israel does to make suggestions to this Special Master to determine what is appropriate and fair."
Kuehne is referring not just to Primrose's Wednesday request, but also repeated efforts by the Governor to have the Senate resume its hearing on the Israel matter.
The Senate began its hearing of the Israel suspension back in February. But those proceedings were put on hold when Israel sued, demanding his reinstatement.
Goodlette recommended the Senate hearings be put on hold until the lawsuit was resolved, including any appeals.
Broward Circuit Judge David Haimes eventually dismissed the case, ruling that DeSantis had the right to remove Israel from his post. That prompted DeSantis to ask for the Senate to resume its proceedings.
But that request had been rebuffed by President Bill Galvano, as Israel indicated his intention to appeal.
That appeal was eventually fast-tracked to the Florida Supreme Court, where Israel's challenge was ultimately defeated.
"I'm not inclined to change the dates that I have already identified," Goodlette said. "I'm still concerned that the more compressed time frame that the Governor's office has requested is just not a time frame that I'm comfortable with."
Goodlette is also overseeing DeSantis' suspension of Okaloosa County Schools Superintendent Mary Beth Jackson.