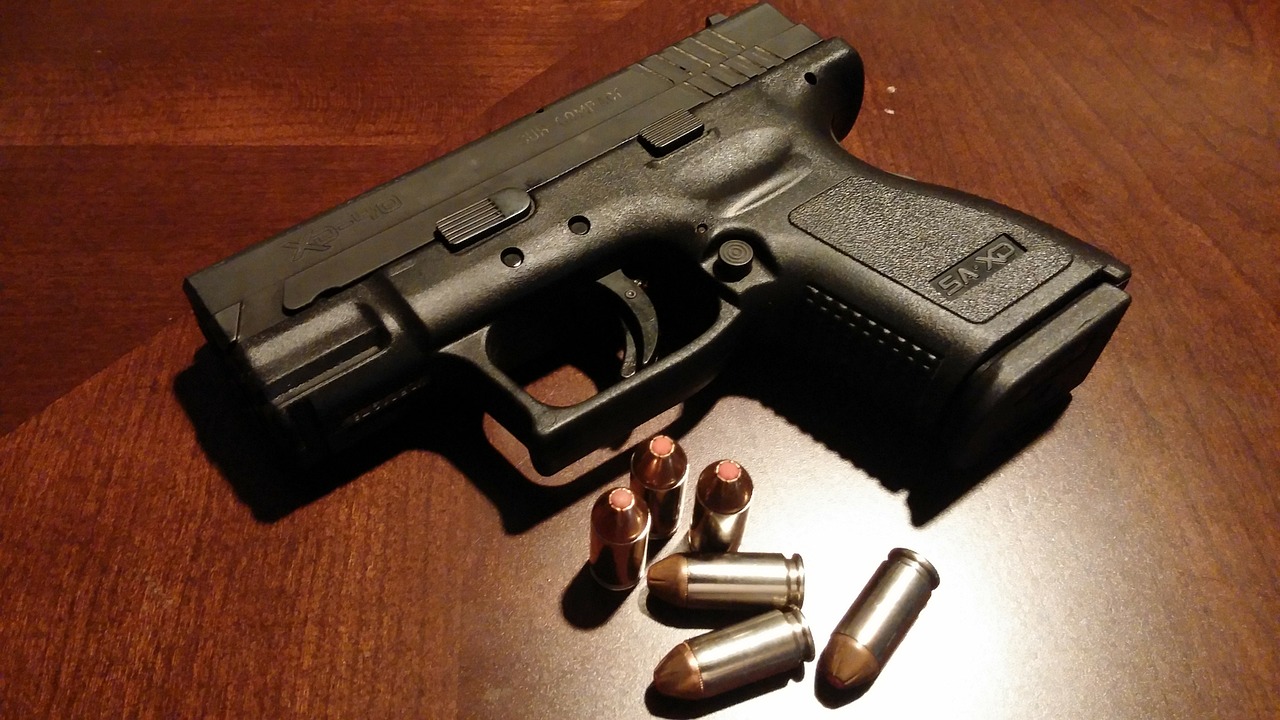 "This is the ultimate school hardening law."
The House on Wednesday approved 65-47 a school safety bill for a second straight year, despite a deal-breaking provision for Democrats.
With all Democratic attempts to amend the bill having failed, the legislation next heads to the Governor's Office and Ron DeSantis' blue pen.
Though House sponsor Jennifer Mae Sullivan said the bill did not do so expressly, SB 7030, a bill resulting from the Marjory Stoneman Douglas High School Public Safety Commission, has come to be defined by its proposal to allow sheriff-trained "teacher-guardian" instructors to carry concealed guns as they teach.
These teachers would also be volunteer guardians and would receive 144 hours of training, including precision pistol instruction and active shooter training.
Arming teacher-guardians was an original proposal of the post-Parkland panel, but it was considered too innovative to get through last year before sine die.
While the provision didn't make it into 2018 legislation, which opted for school resource officers, it's back for what Senate President Bill Galvano called the "2.0" version.
The Senate passed that measure last week, largely along party lines. In that debate, Democrats who voted against the bill noted favorably other aspects of the legislation, such as school hardening.
Discussion on the bill Tuesday sprawled out over six hours, with pitched rhetoric and turfed amendments from the minority party to no avail.
The same dynamic prevailed Wednesday, but in a shorter time frame, before the final "up" vote.
Republicans stood in defense of the legislation.
House Republican Leader Dane Eagle, invoking the "tense debate" ahead of the 2018 bill, bristled against the characterization that the House is "arming teachers."
The House, Eagle said, is merely "offering a pathway" for teachers who want to pack pistols along with protractors.
"One in every 10 (Florida residents) has a weapon on them, and I am thankful for that," added Eagle. "These are the individuals who want to protect you and others if they need to do so.
" … When law enforcement can't get there to save others," Eagle added, "I hope there's someone in that room who is able to do so."
Added Hendry County Rep. Byron Daniels: "The bill does not mandate that teachers are armed," noting that local school boards and sheriffs have key roles and "flexibility" in authorizing the program and training the teacher-guardians respectively.
"This is the ultimate local choice," said Rep. Chuck Brannan, a Lake City freshman with law enforcement experience. "This bill goes beyond what police officers get.
"These gun-free zones, these soft targets are the problem," he added. "This is the ultimate school hardening law."
Democrats raised some new concerns.
Orlando Rep. Anna Eskamani asserted that in Kansas, a similar program has given insurers pause, as the risk is too great.
"Teachers who already have so much on their plate … this expectation that they should be saviors is too much on their shoulders … (it's) a step too far," Eskamani said.
"These are not trained law enforcement officers," added Rep. Joe Geller. "That's who we should have there … not somebody whose hand will shake.
"Somebody will make a mistake," predicted Geller, "and lives will be lost."