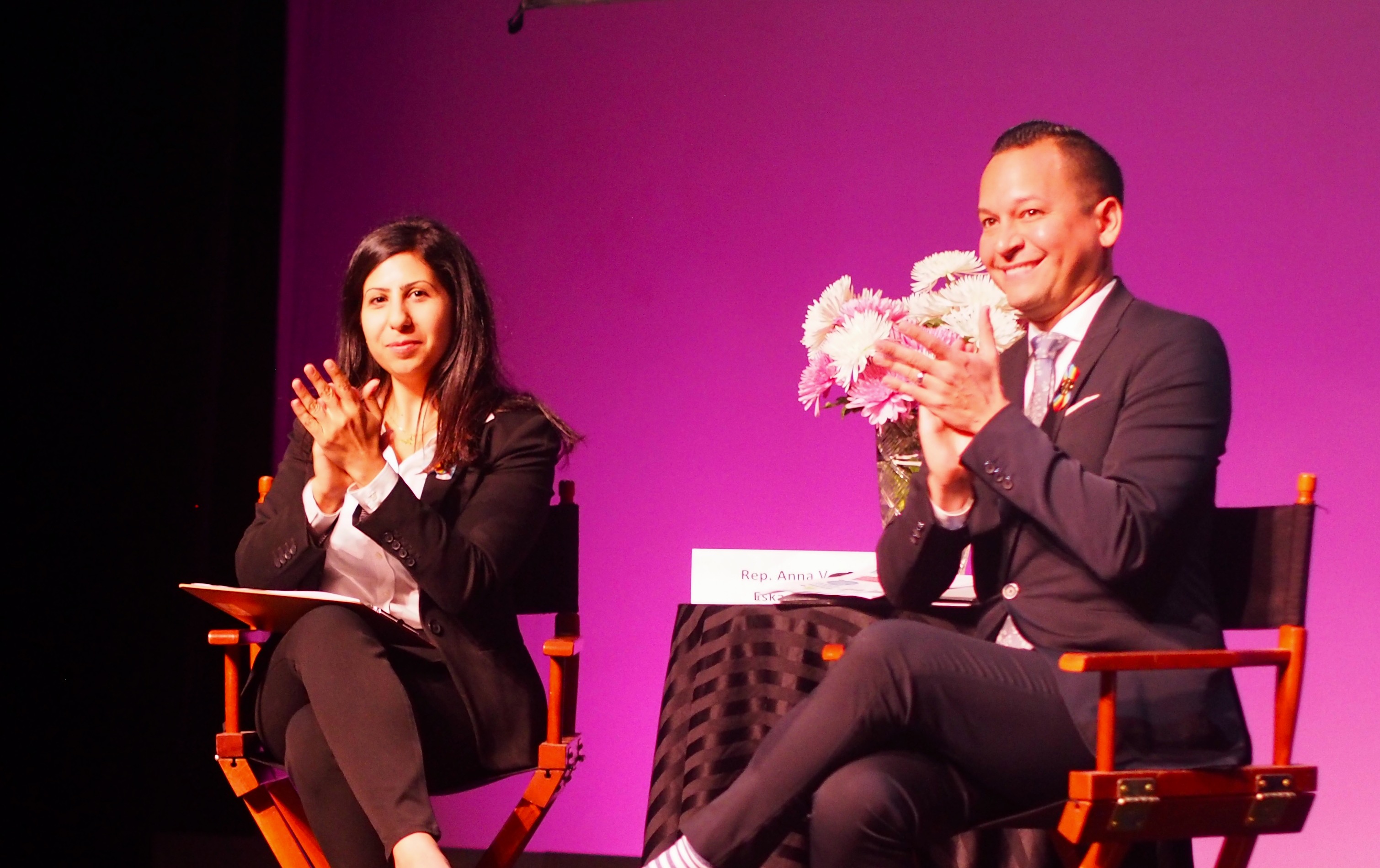 This year's budget includes $21.2 million for arts, up from $2.6 million.
After embracing arts and cultural funding as their personal priority issues this winter, Democratic state Reps. Carlos Guillermo Smith and Anna Eskamani are cheering the proposed 2020 state budget for including $21 million for competitive arts and cultural grants programs, eight times as much as the current spending plan.
"State funding for arts and culture just made a tremendous rebound, thanks to our efforts," Smith said Thursday. "And the impact is tremendous: a nine to one return on investment to the government treasury, for every dollar invested in these matching grants programs."
"I'm really stoked that we were heard," Eskamani said.
The money Smith and Eskamani cited went into three funds, the Culture Builds Florida, which is in line for $3 million; the Department of State's Cultural and Museum Grants General Program, which is getting $12.3 million, and the Cultural Facilities Fund, which is getting $5.97 million for the competitive grants.
Each of those funds has an application process and maintains lists of vetted and ranked programs eligible for splits of the money. There are hundreds of approved and ranked arts and cultural organizations in line for a share.
In the current state budget, those three funds had split just $2.65 million, a trace amount of what had been provided in previous years, according to Smith and Eskamani. In 2015 the three competitive arts and cultural grants funds had $43 million, and that gradually declined to $24.5 million in 2018, before dropping to under $3 million for this budget year.
Smith and Eskamani pledged their commitments to push for more arts and cultural money as a high priority at a January town hall meeting in Orlando.
Dozens of leaders of Central Florida area arts groups as diverse as the Orlando Philharmonic Orchestra and Wells' Built Museum to African-American history in Orlando described how previous years' state funding cuts had reduced or eliminated plans or operations. Joining them at the event were two other Central Florida Democrats, state Reps. Amy Mercado of Orlando and Geraldine Thompson of Orlando.
The competitive programs are not the only ones in line for arts and cultural money in the proposed 2020 budget. Specific appropriations included $750,000 for the Camp Blanding Museum expansion project in Starke; $500,000 apiece for the Pulse Memorial and Museum in Orlando; the Florida Holocaust Museum in St. Petersburg, and the Ruth Eckert Hall Expanding the Experience Campaign in Clearwater; $250,000 for the Carter G. Woodson African-American Museum in St. Petersburg; and $150,000 for the African-American History Museum and Library.
"I feel really proud," Eskamani said. "It wasn't just us. This was a collective effort. We started with the town hall where we had 300 folks attend. Since then, the arts community — alongside everyday Floridians — have been active in this process."
Smith extended credit to the key budget leaders: House Appropriations Chair Travis Cummings, House Conference Committee Vice Chair Jay Trumbull, and Senate Conference Chair Travis Hutson.
"They listened, they worked with us. They were invaluable in the process," Smith said.