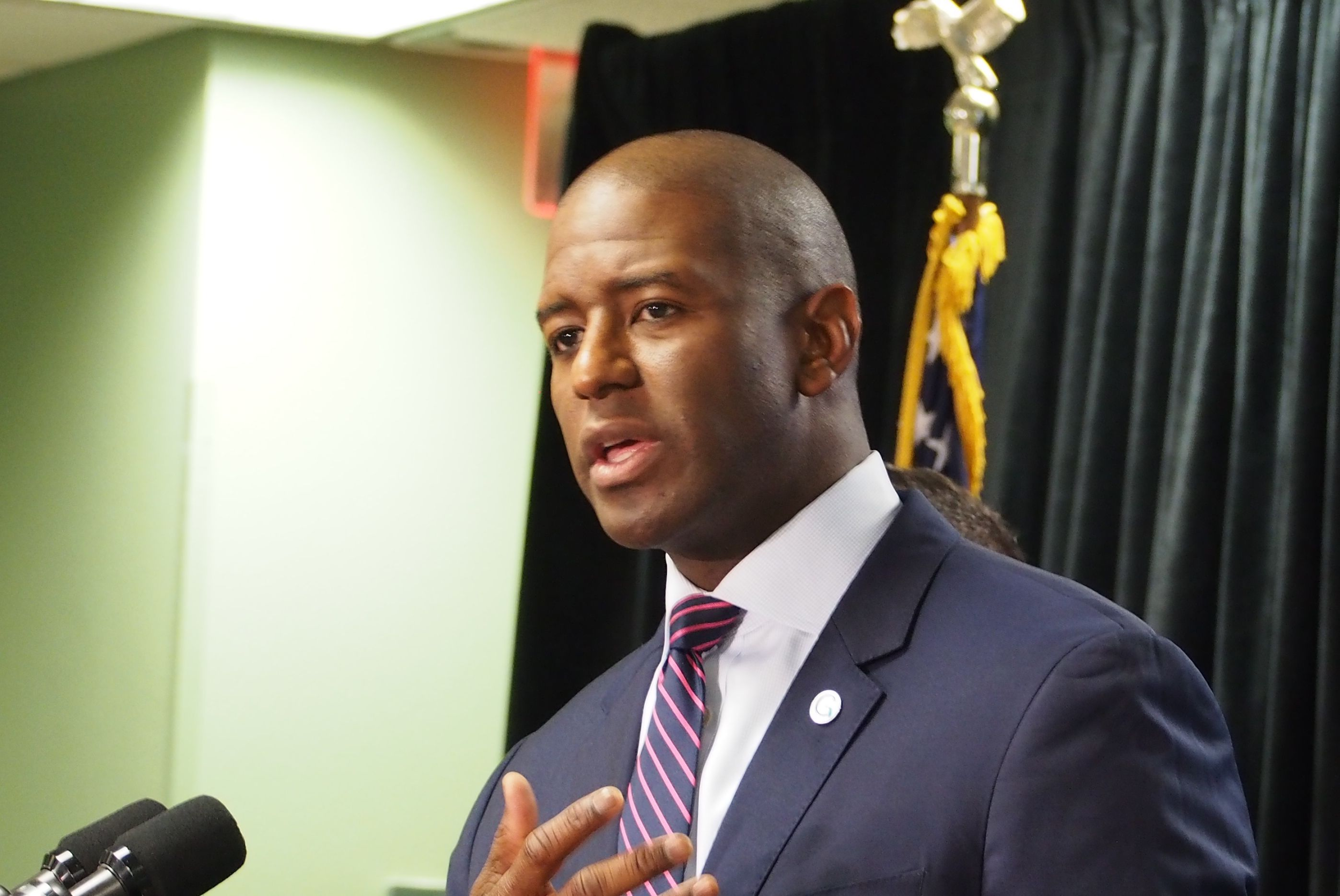 The field hearing aims to cover several issues surrounding Florida's election system.
Several congressional representatives will soon be headed to South Florida to take part in a field hearing on voting rights and election administration.
Among the witnesses scheduled to speak before the delegation is former Democratic gubernatorial candidate Andrew Gillum.
The members will visit South Florida on Monday, May 6 for a field hearing at the Broward County Governmental Center in Fort Lauderdale at 10 a.m.
Taking part in the trip are Democratic U.S. Reps. Marcia Fudge of Ohio, G. K. Butterfield of North Carolina and Pete Aguilar of California. All three of those members are members of the Elections Subcommittee under the Committee on House Administration.
Joining those members are U.S. Reps. Alcee Hastings and Debbie Wasserman Schultz of Florida, along with U.S. Rep. Barry Loudermilk of Georgia.
The field hearing aims to cover several issues surrounding Florida's election system. One topic is the implementation of Amendment 4, which restored the voting rights of felons released from prison.
This Session, Republicans have put forward implementing legislation requiring the payment of certain financial obligations associated with the individual's incarceration before those rights are restored. Democrats have labeled the legislation a poll tax.
Since he was defeated in a tight contest last November, Gillum has announced his political committee, Forward Florida, would aim to register one million voters across the state ahead of the 2020 election.
Monday's hearing will also look at Florida's efforts in past years to remove inactive voters from the rolls. Democrats have also criticized those efforts as "voter purges."
The members also say they will analyze faulty ballot design in Broward County, which studies showed may have been cost former U.S. Sen. Bill Nelson several thousand votes in an election he lost by just over 10,000 votes.
"Congress has the power and responsibility to ensure that every American can exercise their franchise," reads a release sent out by the group ahead of Monday's meeting.
"Accordingly, the Committee on House Administration Elections Subcommittee is hosting this and subsequent hearings to assess voting rights and election administration issues."
Other witnesses slated to testify include Juan Cartagena from LatinoJustice PRLDEF, Karen Wilkerson from the League of Women Voters of Florida and Logan Churchwell from the Public Interest Legal Foundation.