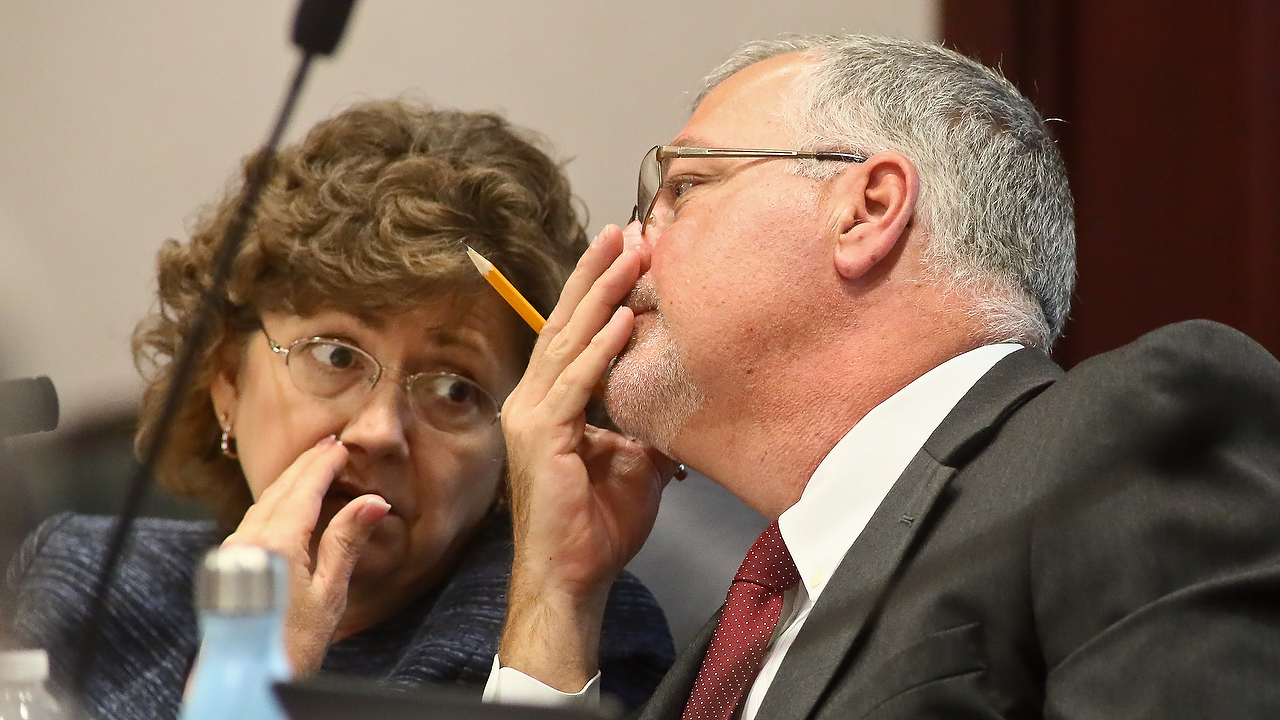 Ben Albritton: 'I would like to permanently postpone this bill.'
The bill to deregulate licensure requirements for a wide array of professions and occupations from talent scouts to barbers may be getting trimmed from the Florida Senate's work this session.
Senate Bill 1640 has been temporarily postponed three consecutive days on the Senate floor and on Thursday its sponsor, Republican Sen. Ben Albritton of Bartow, indicated he's hoping at this point that it doesn't come back.
"Mr. President, I would like to permanently postpone this bill," Albritton said Thursday when called upon.
"Show the bill temporarily postponed, indefinitely," responded Senate President Bill Galvano.
There is but one full day left in the Senate session.
SB 1640 would reduce requirements needed for various professional and occupational licenses and even eliminate the need for some professional licenses in Florida. It has taken a tumultuous course through committees, taking on numerous amendments and three strike-alls, including one prepared last week.
Debates have struck between advocates for making it easier for Floridians to find careers, and advocates who feared consumer protections could be compromised in areas that also include cosmetology, interior design, and geology. The professions themselves have argued against the bill.
The House companion bill, HB 27, has faced a similar tumultuous course and has been sitting for weeks on the House floor.
The initiative had been a priority for Gov. Ron DeSantis, who made it clear at a "Deregathon" event in Orlando that he believes Florida over-regulates professions, protecting some professionals from competition and limiting those who may wish to join.