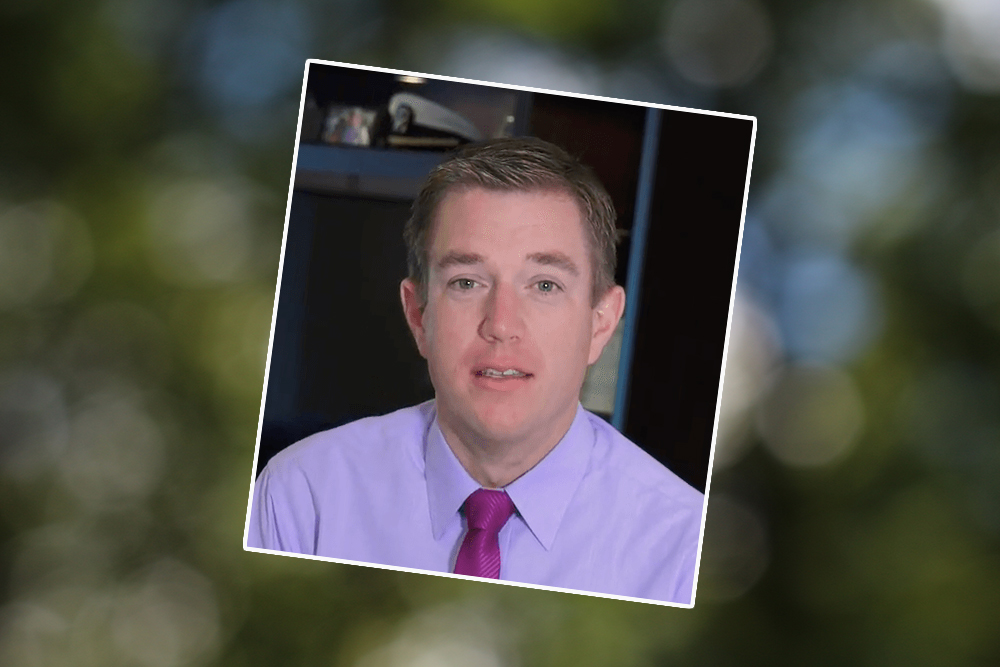 "All of our efforts are meaningless if our leaders fail us."
Andrew Learned will run against GOP incumbent Ross Spano in Congressional District 15, the former candidate announced Friday.
Learned also ran in 2018, finishing second in a three-way Democratic Primary. Kristen Carlson went on to lose to Spano in that race.
But the district, which covers suburbs in East Hillsborough including Brandon and Plant City, is ripe for the picking.
Though it's historically been solidly red, Carlson came within just six points of winning. That's typically considered a large margin, but it was an over-performance for a Democrat in the conservative district.
Spano, a former state House member and 2018 candidate for Attorney General, also has a target on his back for 2020 after being embroiled in a campaign finance controversy Learned described as "one of the worst" in decades.
Spano improperly accepted loans to fund his campaign; he has since said he'll pay back those loans back to correct the mistake.
Learned launched his campaign in a two and a half minute ad titled "Defining Moments."
"Today, our country is in a fight for its very soul. We need leaders ready for the fights that lay ahead. Unfortunately, we're represented in Washington by one of the most corrupt members of Congress," Learned says in the video.
Learned spoke as an image of Spano flashed on the screen next to a quote from the Tampa Bay Times indicating Spano "acknowledged he may have broken campaign finance laws."
The ad is directly critical of President Donald Trump.
It highlights the January 29, 2017 raid on Yakla, Yemen. The raid was the first covert mission during Trump's presidency, and in its aftermath, was mired in controversy for how the operation was handled by his administration.
Learned was a naval lieutenant at the time and had a role in planning the raid along with crisis response throughout the Middle East.
"When I led teams, we trained for countless hours, prepared for everything and scrutinized over every detail," Learned said. "But all of our efforts are meaningless if our leaders fail us."  
Spano's district is one of 33 across the nation targeted to flip for Democrats and is likely to be an expensive race, ripe for outside spending.
Learned has positioned himself to run as an anti-Trumpist. His first ad played on sentiments of corruption in Washington.
"We deserve leaders who will put country first, their service over them-self; leaders who understand what it's like to start a small business on maxed out credit cards and an empty savings account. I do," Learned said.
"That's why I'll fight for all of us — our neighbors, veterans, students, women, seniors and working families all across Tampa and Central Florida."