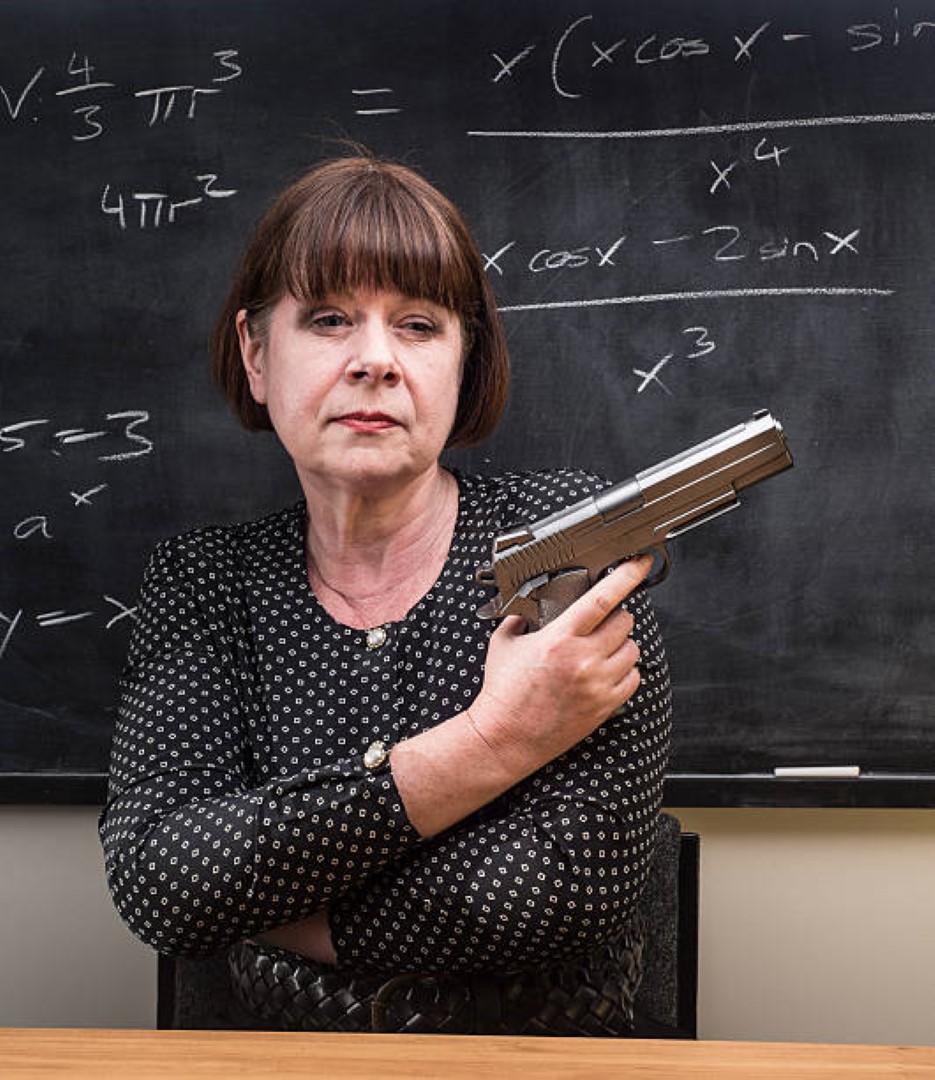 "Law enforcement officers allow our teachers to focus on their primary role, educating our students."
Pinellas County teachers will not carry guns, according to Pinellas County Schools Superintendent Michael Grego.
In a letter to parents of Pinellas Co. students, Grego wrote that the district supports 2018 Legislation that placed armed police officers or security guards in every public school.
Grego's letter did not specifically condemn this year's bill (SB 7030,) which removes the prohibition on arming teachers. Instead, Grego laid out the district's current safety plan.
"Working collaboratively with the Pinellas County Sheriff's Office to ensure compliance with the Marjory Stoneman Douglas Public Safety Act, SSOs (school safety officers also known as "guardians) were recruited, hired and assigned to all elementary schools throughout the 2018-19 school year," Grego wrote.
All of them, he said, were put through "extensive and high quality training" through the Sheriff's Office.
The safety and security of Pinellas County Schools students, families and staff is paramount and always at the forefront of decisions made by district leadership and the School Board. The Florida Legislature recently passed Senate Bill 7030, which removes the prohibition against classroom teachers serving as armed school guardians.
Prior to last year's school safety act, law enforcement officers were already in place at middle and high schools and the district continues to provide armed security at every school campus events.
"The district continues to support an armed presence for safety and security at every school campus and are confident that this is accomplished through a collaboration with seven law enforcement agencies, Pinellas County Schools Police and the SSO program," Grego wrote.
Grego noted to parents the important work with which teachers are tasked everyday to ensure students receive "quality instruction and provide support and guidance for every child in Pinellas County Schools."
"Law enforcement officers and school safety officers allow our teachers and other employees to focus on their primary role, educating our students," Grego said.
He added the School Board and district leadership will continue to follow best practices and work with law enforcement to ensure the ongoing safety of students.
Pinellas joins several other Tampa Bay area school districts in rejecting the Legislature's bill that would allow teacher volunteers to go through extensive training to allow them to carry concealed weapons on campus.
Hillsborough and Pasco County school districts have also said they would not pursue armed teachers in schools.
The bill does not require armed teachers, but it opens the door for individual districts throughout the state to work within a legal framework to create their own teacher guardian programs.
Critics argue the move is dangerous, saying even trained teachers could accidentally discharge weapons or, in a worst case active shooter situation, accidentally shoot a student thinking its a perpetrator or be victims themselves if law enforcement officers responding to a situation mistake them for the assailant.
Concerns elevated earlier this week just as lawmakers were debating the bill, which was ultimately passed along party lines with Republicans supporting it and Democrats voting against it. A school resource officer in accidentally discharged his weapon by leaning on a wall in a Wesley Chapel school cafeteria. The officer's gun was holstered. 
St. Petersburg Mayor Rick Kriseman, who publicly opposed the measure, thanked Grego in a Facebook post.
"Our thanks to Dr. Grego, Chair Flowers, and Pinellas County Schools for looking out for the safety and well-being of our public school kids and ensuring our educators can focus on educating," Kriseman wrote.
Supporters of the measure instead argue well-trained armed teachers could provide an important first line of defense for students if an active shooter situation were to unfold. They say this specific bill protects districts by giving them the ability to choose whether the teacher guardian program is right for their district.
The bill awaits a final nod from Gov. Ron DeSantis.