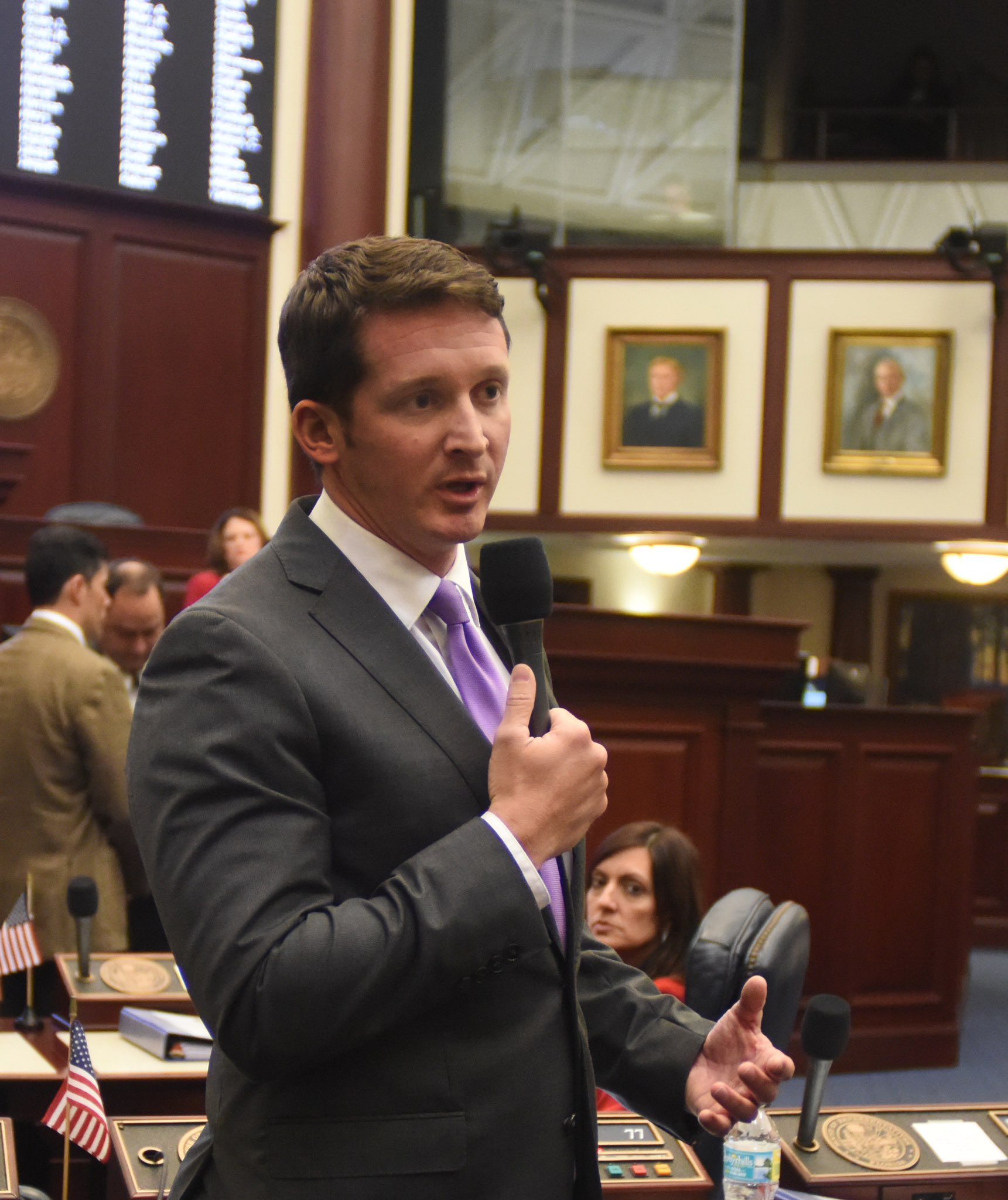 Representatives tout improvements after year of algae woe.
House Republican Leader Dane Eagle praised Florida's $91.1 billion proposed budget as the most "Everglades-friendly" funding ever.
"We have $700 million going toward our environment, which is unprecedented," he said.
The Cape Coral Republican said his own community, located on a peninsula in Southwest Florida, suffered particular hardship last year.
The community has one waterfront on Caloosahatchee River, which suffered blue-green algae blooms. Its other coasts border the Gulf of Mexico, where red tide delivered more troubles.
"In the 400 miles of canals in my district, we had that algae and toxicity flowing into canals and the back doorsteps of the residents of Cape Coral," he said.
But water quality plays prominently in the budget this year.
Among the many projects getting funding in the 2019-20 budget is the Watershed Restoration Project north of Lake Okeechobee, which lawmakers put $50 million behind. By allowing water to be stored north of the lake, it will be better equipped to deal with toxic algae inside it, mitigating future toxic outflows into coastal communities.
Eagle said there will be continued efforts to right the flow of water south from the Everglades.
"We are going to have to come back year after year" addressing that effort, Eagle said.
He praised Gov, Ron DeSantis for making water quality a priority, and said more would be budgeted toward that effort than in previous years.
The Everglades Foundation concurred with Eagle on that much.
"Florida Governor Ron DeSantis has proven himself from Day One to be a leader for the State of Florida — one that gets results," reads a statement from foundation CEO Eric Eikenberg. "Governor DeSantis requested $625 million for Everglades and clean water initiatives, and the Legislature delivered an environmental budget exceeding that request. Governor DeSantis also called for $2.5 billion in environmental funding over the next four years. Thank you, Governor DeSantis, for being a stalwart for Florida's environment and providing clear and distinct direction at a time when our environment was in need.
"I also want to thank the Florida Legislature for funding pivotal environmental and water projects in our state. The Legislature truly came together this session to support Everglades restoration and the protection of our water resources. I commend their hard work and commitment to our one-of-a-kind water resources."
Democratic members praised spending on water quality but expressed disappointment there was not more budgeted for Florida Forever, which will get $33 million.
"We are not doing as much in Florida Forever and land acquisition, but that's part of the process," said Rep. Ben Diamond, a St. Petersburg Democrat. Meanwhile, he celebrated allotting $100 million on springs, a record.
Rep. Holly Raschein, a Key Largo Republican, chaired the Agriculture & Natural Resources Appropriations Subcommittee. She defended spending more on water restoration than on property purchases.
Raschein said environmental stewardship meant properly managing lands, not just accruing them.
"Our budget focuses on water quality, land acquisition, beaches and parks, solutions to pollution, hurricane recovery and a personal favorite of mine, coral reefs," Raschein said.
The fight to improve water ultimately became a tantamount fight, and Rep. Ray Rodrigues said there's good reason for that. The Estero Republican also recounted the algae battles facing Southwest Florida.
He said there will be money spent to identify health risks from toxins released in the air. That's essential not just to the environment but to residents and the local economy.
"We had tourists who come in the summer avoid us because our beaches were not usable," he said.
The Everglades Foundation expressed hope the commitment to water issues continues in coming sessions.
"This is a critical amount of funding that prioritizes Florida's unique environment, including the Everglades, and tackles the problems of blue-green algae and red tide," Eikenberg said. "The significant and positive impacts this funding will have throughout the state will be far-reaching and felt by all those who have long asked for the environmental stewardship that we have seen this legislative session by our state's leaders."