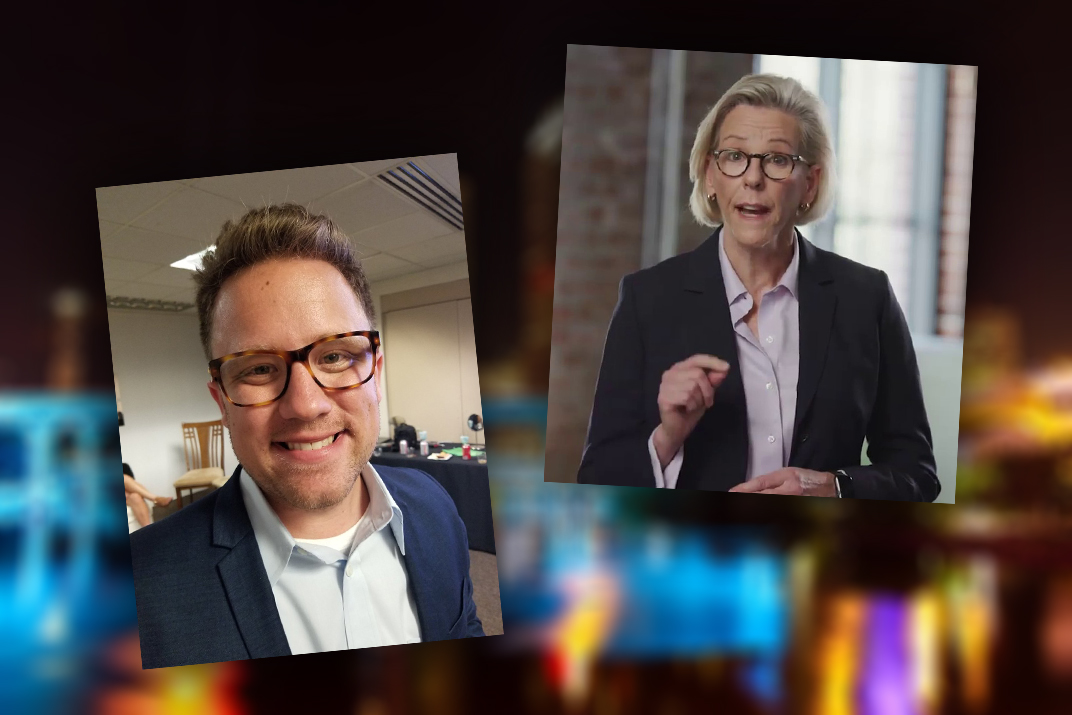 Wagner devised a winning strategy — including a groundswell of door knocking.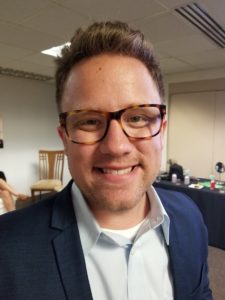 Jane Castor pulled off a historic win last month, besting her better-funded opponent David Straz with 73 percent of the vote. 
The vote margin between the two candidates was shocking to most considering how much money candidates poured into the election. Straz spent nearly $5 million while Castor spent about $2 million.
Castor's secret weapon: An army of volunteers, a team of experienced strategists, fundraisers and budgeting gurus and a formidable campaign manager.
Tim Wagner led Castor's campaign and its some 1,000 volunteers. He said there were some easy winning strategies handed to the campaign early on.
Castor came with broad name recognition and strong community support from her high-profile tenure as Tampa's first female top cop. But that alone would not have been enough to carry the city's first LGBTQ Mayor to her eventual victory.
"I think getting out early was important," Wagner said. "We got out and we reminded people why they liked Jane and why she was a good leader."
Wagner devised a winning strategy that included a groundswell of door-knocking in every corner of the city. For voters who tentatively supporter Castor already, volunteers made sure they kept it that way. For those who hadn't heard of her, they introduced Castor as a day-one ready candidate armed with experience and plans.
"Having those face to face interactions is important in races like this. It can make a tremendous difference," Wagner said. "In 2018 some people didn't win because the field program just wasn't there."
Getting into the runoff never seemed a question. From day one, Castor was the runaway favorite. The question was instead, who, if anyone, will face her in a runoff.
The campaign played its early days tight. They ran ads with substance. They targeted voters. They pushed the get out the vote effort. They clung to every vote while making sure to win over support at almost every campaign event leading up to the March 5 Municipal Election of which there was at least one a week.
But when the runoff battle started, Castor faced a potentially massive funding deficit. Straz was regularly cutting large checks, some as big as $500,000, to feed his campaign war chest.
"You don't need to match your opponent dollar for dollar to win," said Democratic political consultant Tom Alte, who did not work on Castor's campaign. "It's all about having enough to do what you need to do. And they did that very well."
Alte, who monitored the race as an outsider, said Castor's campaign successfully kept all of its campaign mail and advertising strategies on target. Better, their outreach efforts were clearly showing good dividends, as evidenced by Castor's unwavering lead in the polls.
That wasn't always the case with Straz's campaign. At one point, voters who didn't live in the city of Tampa reported receiving Straz mailers even though they couldn't vote in the election.
Sources with knowledge of Straz's campaign said teams were knocking on doors in the middle of weekdays when most people are at work.
His ground game was outsourced to people who didn't know the city.
Straz spent $335,000 on canvassing efforts through the Washington D.C.-based firm Fieldworks. For every door that went unanswered, it was money wasted.
But for Wagner, the winning message in this year's race came down to choosing the right issues and presenting them in a way that gave voters hope.
"We don't lack ideas in Tampa, what we lack is implementation," Wagner said.
So while he said Castor's mound of policy reports on issues ranging from transportation to affordable housing was good, what voters wanted to see was a track record of getting it done.
"That's where Jane was different. She had that record. People really believe this city is safe," he said.
To Straz's credit, if that was the winning message, his campaign did do its best to counter it. The campaign ran ad after ad and sent flyer after flyer attacking Castor's record as police chief. He labeled her a liar, a corrupt politician and a job-creating novice.
As the University of South Florida Distinguished Professor of Political Science Susan MacManus told Florida Politics before the election, that might have been the retired banker's only shot at beating Castor.
But it backfired.
"I think that they responded very well every time they threw an attack out there," Alte said. "It was usually Tim responding and brushing it aside, but in a way that didn't seem like they were ignoring them but conveyed that this was not a serious line of attack."
Wagner didn't respond to every attack, but he did to most. That's a tough decision for a campaign manager. Do you breathe life into the attacks by commenting or do you refuse to dignify the claims with a comment?
Wagner's responses were direct, on-point and they flipped the message back to issues facing voters. In each response, Wagner rejected the claims as baseless and then turned the tables on Straz calling on him to focus instead on policies, details on which his campaign was lacking.
Wagner said he couldn't have managed a successful campaign without a top-notch team. He gave a nod to about 30 interns who worked tirelessly on the campaign as well as the staff who helped keep the ships coming and going on time, many of whom were women and working mothers.
He also gave kudos to Adrienne Bogan who ran the campaign's field program after coming off a successful job on St. Pete Mayor Rick Kriseman's 2017 mayoral race, as well as Samantha Pollara, the campaign's top fundraising staffer, Fundraising Consultant Marley Wilkes and Outreach Director Ebone Cruz.
Wagner also said it was important to have people on staff who were familiar with the community and its politics — people like consultants Ashley Walker and Adam Smith. Walker has worked on campaigns and for issues locally for years, and Smith recently served a lengthy career with the Tampa Bay Times as its political editor.
Still, Wagner led the ship. For the time being, he said he's not sure what his next venture will be. He's coming off two back to back races, which includes managing Sen. Janet Cruz's campaign in 2018.
"I've worked a brutal two campaigns in a row," Wagner said. "I just want to go home and relax."