There seems a creepy factor and a cool vibe are working concurrently here.
Friends and Floridians, facial recognition software is here. From fast food to law enforcement, it is used in a multitude of places.
And the American Civil Liberties Union doesn't seem to like it one bit.
One situation in Jacksonville was where a man was photographed selling some crack to undercover law enforcement agents. He was not arrested at the time of the sale, but instead clandestinely photographed.
The photo was then run through facial recognition software (Face Analysis Comparison Examination System or FACES) and (4) matches were found.
Among the matches was Willie Allan Lynch; he was later found guilty of the crime. The ACLU says he should have had access to the photos during the legal process, a Florida state appellate court said otherwise.
In Florida, over 200 law enforcement agencies use this tech. Each month, thousands of searches are conducted but this is the first one where the system has been challenged. Would you want access to the evidence against you if it was you on trial?
In the case of Lynch, it appears he is still behind bars.
On a much lighter note; what do you think about walking into a restaurant and the people behind the counter know what you want to order.
"Would you like the Triple Lindy Supreme again Mr. Dowling?"
(Unfortunately, the Triple Lindy Supreme is a fictitious hamburger: three ground rib-eye patties, bacon, cheese, bacon, Dijon mustard, onion ring, pickles, and a chicken finger all on a toasted sesame seed bun.)
The reason the person behind the counter knows about the Triple Lindy is not that she personally remembers me, it is because restaurant kiosks have tech with facial recognition software to recall your last order.
Hmmm. There seems a creepy factor and a cool vibe are working concurrently here.
Late last year, the Sun-Sentinel talked to restaurant chain BurgerFi as they have started rolling this out throughout South Florida.
"You have to opt in," said Lou Palermo, the company's vice president of financial planning and operational support. "If you are a first-time user, it asks you to 'please order.' Afterward, it prompts, 'Do you want to save for future use?'"
The tech can also remember your payment info, getting you a fast food experience that approaches ludicrous speed. This tech is currently in 22 of their 100 + locations.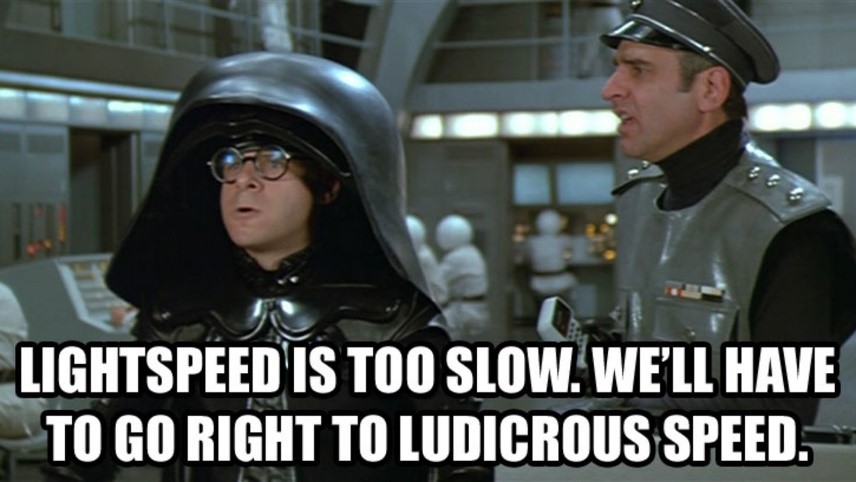 Like most other disruptive new technologies, it operates in a bit of a "Wild West" landscape.
According to a 2019 Orlando Weekly column: "There are no state or federal laws governing facial recognition surveillance."
One Florida Lawmaker, Republican Rep. James Grant, added to the conversation: "My personal belief is that the Fourth and Fifth Amendments do not bend with innovation."
It sounds like lawmakers need to pick up the pace on technology in use right now — it's not at just burger joints and courtrooms.
Facebook (of course) is knee-deep in the world of facial recognition tech, which you can see every day when you post a new pic; it already knows who is in it with suggested people to tag.
Another amazing use of the tech is to assist blind people in social situations; developed by the terminators of offensive breath, Listerine. Awesome work! Imagine being without sight and not knowing if someone is smiling or not during a conversation? This tech helps you know what the mood of a conversation might be.
Other applications include advertising, extremely creepy possibly and, undeniably, security applications like you see in airports.
This tech is exciting — and needs some oversight for sure — but knowing that a Triple Lindy can be ready in the blink of an eye helps me sleep better at night.
___
Blake Dowling is CEO of Aegis Business Technologies. You can reach him at [email protected].