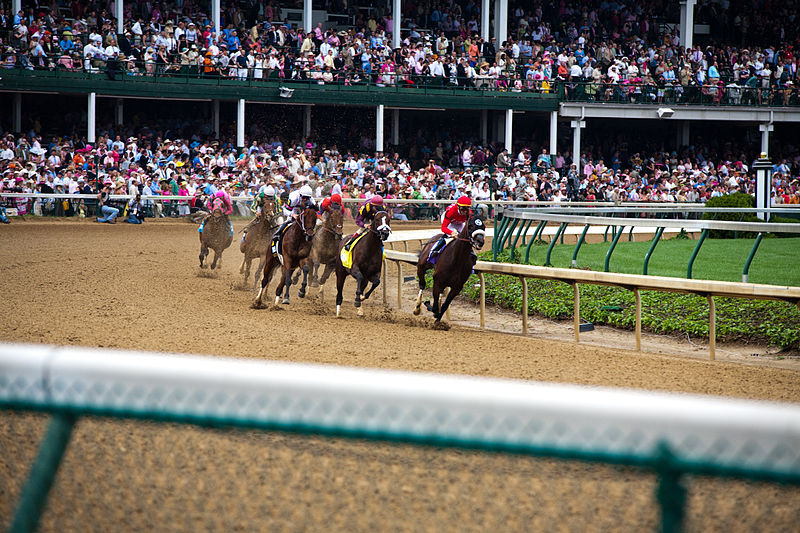 Deregulation under Rick Scott repealed rules on maintaining course.
The controversial finish to the Kentucky Derby upset spectators all the way to the President. Meanwhile, racing experts note the same outcome may not have occurred in Florida.
Thanks to deregulation dating back to Rick Scott's reign as governor, regulations like "maintaining a straight course" no longer stand in Florida. That means the strict rules that disqualified Maximum Security don't apply in the Sunshine State.
But is that a good thing?
It might be a bit much to think this deregulation could ever draw the Kentucky Derby away from the Bluegrass State. The annual event serves as the most high-profile happening in the sport.
But negative publicity around this year's finish, with a winner disqualified on race day for the first time in the Derby's 145-year history, surely rankles fans.
It may surprise casual observers to learn the rules for horse-racing are governed in large part by the state. That includes the rule knocking Maximum Security out of the winner's circle.
"Every state has its own set of regulations on what constitutes interference," said Ray Paulick, publisher of PaulickReport.com.
That's because as a type of legal gaming, the state holds a public interest in the fairness with taxation and results.
In Kentucky, three stewards judge whether a horse and jockey have obstructed the path for other competitors. Two of those work for the state of Kentucky, the third for Churchill Downs.
This weekend, the stewards unanimously decided to disqualify Maximum Security.

But Jennifer J.H. Pierce, a government affairs consultant who closely watched racing regulations in Florida, said the same outcome may not have happened here.
She points to changes in the state's racing regulations in 2012, when the Division of Pari-mutuel Waging repealed a number of rules.
"There is no national regulatory structure for horse racing," she said. "I can't speak for Kentucky, but in Florida it's been massively deregulated."
Although every track in Florida is required to have stewards, the state scrubbed out a number of strict rules regarding jockey licensing, disqualification and maintaining a straight path.
But as a horse racing expert, Pierce notes there's another side to that as well. While it may seem an obscure rule to those unfamiliar with the mechanics of the sport, staying in one's lane may be the most important rule in racing.
She said a careful examination of video from the Derby this weekend shows why. As Maximum Security briefly wandered off course, his legs threaded between the hooves of other racers.
An accident involving up to 17 of the fastest horses in America, all with human jockeys on their backs, could have led to fatalities on the track. Indeed, Pierce said her greatest question is why it took a complaint from other jockeys to make stewards review the race.
So whether it's good to have fewer rules in Florida may require deeper consideration.
None of this conclusively means the race would have a different outcome in Florida, but the state would have less say. Tracks in Florida largely work under their own "house rules," with stewards governing interference in each race.
Paulick said it's possible a steward at a Florida track would reach the same conclusion as the panel in Kentucky.
"If jockey feels he was impeded, and it cost him his best chance of not just winning but getting the most forward placing, who could go to stewards and they could do the same thing," Paulick said.
But since the owners of Churchill Downs also have thoroughbred track in Florida, the Calder Race Course in Miami Gardens, the difference in rules will surely cross Derby management minds.