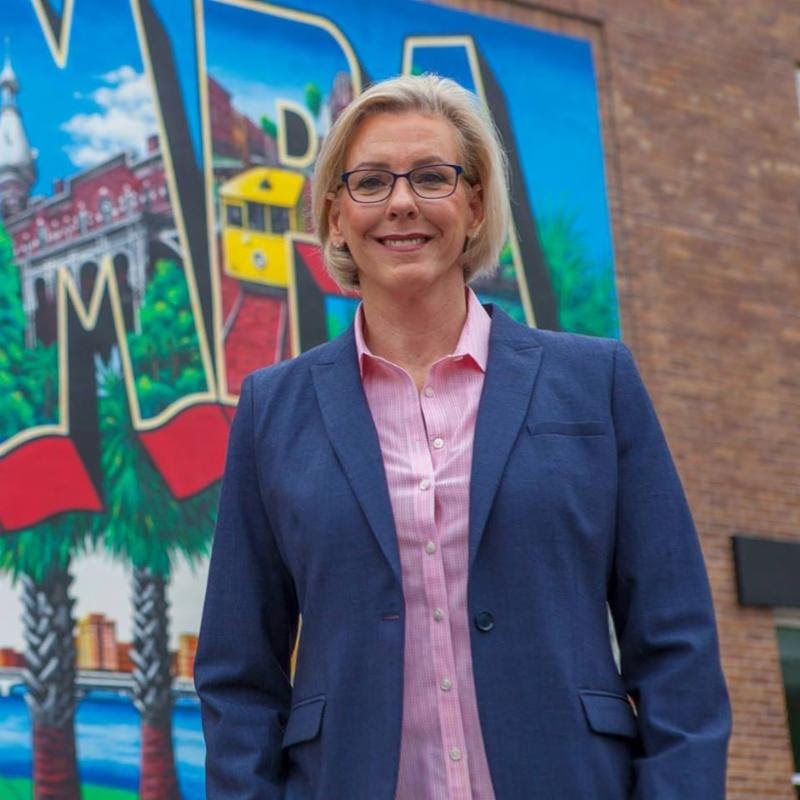 Castor decided to serve personally rather than appoint a representative.
Newly sworn-in Tampa Mayor Jane Castor will personally serve on the Hillsborough Area Regional Transit Authority board of directors.
In an announcement Sunday, Castor will replace former Tampa City Council member Mike Suarez who served eight years as former Mayor Bob Buckhorn's appointee. Suarez left office last week due to term limits, which also ended his tenure on the HART board.
Castor decided she would serve rather than appoint a representative in order to have a front-row seat for the future of transit in Hillsborough County.
"With the passage of the All For Transportation sales tax, HART has an unprecedented opportunity to invest in our future now," Castor said. "Our communities in West Tampa, East Tampa, and Sulphur Springs need reliable bus service they can count on. As Mayor, I will use my seat on the HART board to fight for every neighborhood to have the dependable bus system they deserve through upgrading existing transfer stations and building multimodal hubs with fixed transit lines that connect riders from Westshore to New Tampa."
Transportation was one of Castor's top campaign priorities. Her decision to serve on the board represents an early fulfillment of campaign promises to closely monitor and affect transit enhancements.
Castor's transportation plan includes expanding the Tampa Streetcar from its existing downtown and Ybor City loop north to Seminole Heights. She also wants to establish an east/west rapid transit corridor between downtown and Westshore.
She also wants to connect businesses with the communities they serve through increased walkability, bike-ability and innovative solutions to provide citizens with the frequent, reliable, and convenient public transportation she says they deserve.
"Mayor Castor's presence and leadership will shape the opportunity HART has to provide innovative and sustainable transportation solutions for decades to come," HART CEO Benjamin Limmer said. "Mayor Castor will be an asset to the HART Board of Directors and to the organization as a whole."
Castor's first meeting is Monday morning.