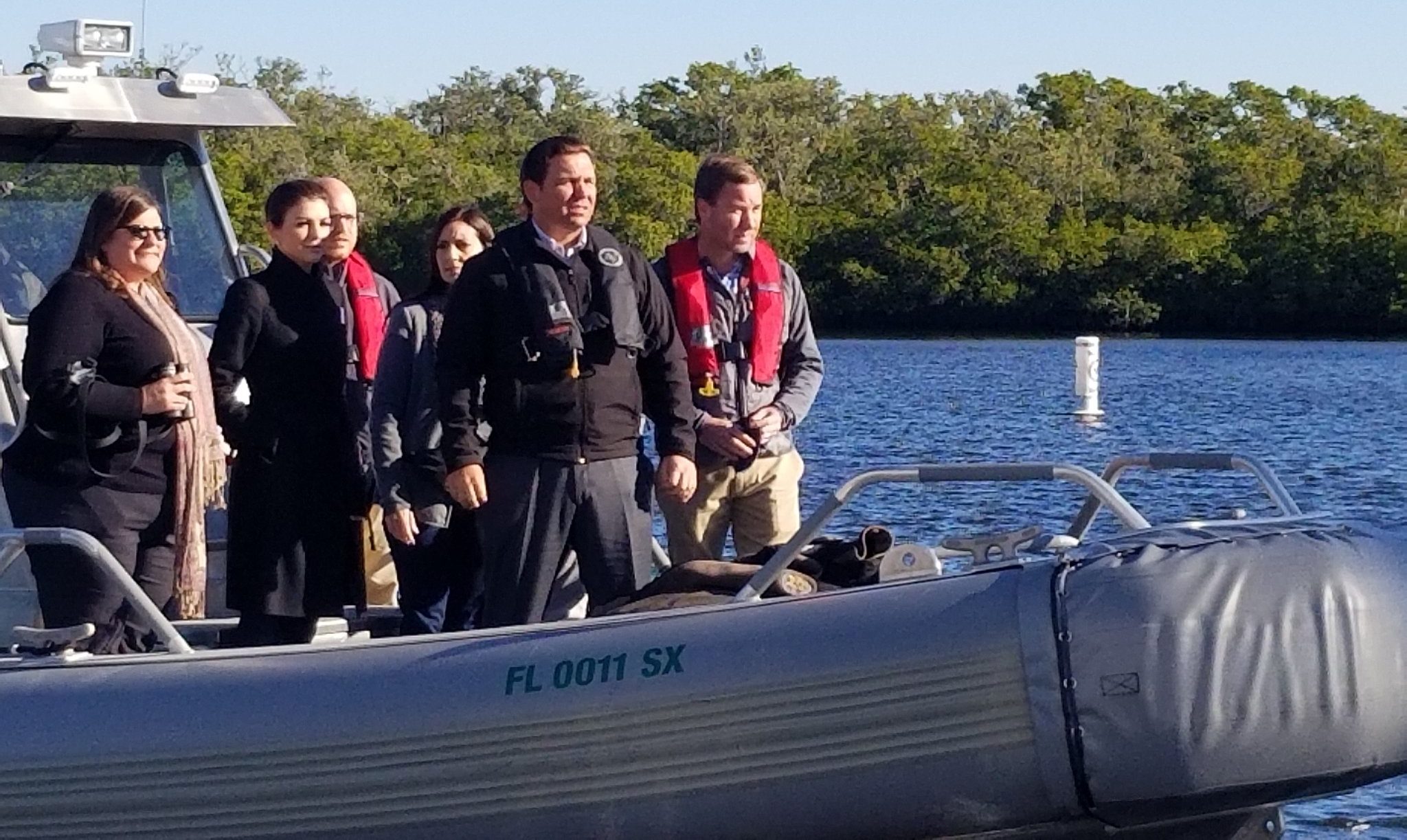 Coordinate preparations for 'environmental, physical and economic impacts of climate change.'
Florida is going to acknowledge and address ramifications of climate change under Gov. Ron DeSantis, a stark break from the policies of his predecessor who largely denied or ignored the phenomenon.
DeSantis is preparing to hire a Florida Chief Resilience Officer, someone whose job will be to coordinate Florida's preparations for "environmental, physical and economic impacts of climate change, especially sea level rise", according to a job posting. The position would report to the governor's office. Applications are being taken through the end of the month.
The creation of the position, and the up-front declaration that Florida must prepare for climate change, not only mark a break from the position of former Gov. Rick Scott, a fellow Republican, but harken to ideas offered by the most fervent of climate-change crusaders among the Democrats.
Former Miami Beach Mayor Philip Levine made climate change a top priority of his gubernatorial campaign last year and the creation of a state climate change resilience office a top promise toward that priority. State Rep. Ben Diamond of St. Petersburg introduced a bill this spring to create an Office of Resilience and Coastal Protection, but HB 1369 went nowhere.
DeSantis executive creation of the office continues his vows that he would be a Republican environmental governor addressing issues such as Everglades restoration, Florida Forever land preservation, fracking bans, off-shore drilling bans, and red-tide and algae blooms. In the 2020 Florida Legislative Session, the Florida Legislature did not give him everything he wanted, notably killing bills on fracking bans, and providing less than half the money he sought for land preservation.
As Levine was found of saying, Florida may be ground-zero for climate change problems. Studies have shown the potential impact on the state, through rising sea levels, increased weather instability, and long-term economic costs, could be profound. Up and down Florida's coasts, numerous local communities such as St. Petersburg to Miami Beach have initiated their own climate change resilience programs.
Yet until recently, DeSantis has been largely silent on the topic of climate change,
The office of resilience appears to be a marked commitment. Essentially, resilience speaks to hardening Florida's infrastructures and planning to prepare for climate change impacts.
No one from the governor's office was immediately available Tuesday to discuss the newly created position.
The state's chief resilience officer would work with the Florida Department of Environmental Protection and other agencies to:
– Develop statewide resilience goals.
– Identify resources already targeted towards resilience efforts.
– Coordinate scientific data, research, and analysis needs across state agencies.
– Cultivate and maintain relationships with communities to plan for and implement resilience projects and ensure communities throughout Florida are willing, motivated, and prepared.
The job posting says the governor wants someone with a track record of leadership and at least a master's degree in an environmental science-related field and at least five years of job experience working in the fields of resilience and sustainability. A bachelor's degree in such a field could be accepted, if the person has at least 10 years experience. Either way, the candidate also must possess broad knowledge of emerging trends in resilience planning and environmental science, and have highly developed analytical skills, including the ability to critically assess, integrate, and synthesize broad areas of scientific research from diverse sources.