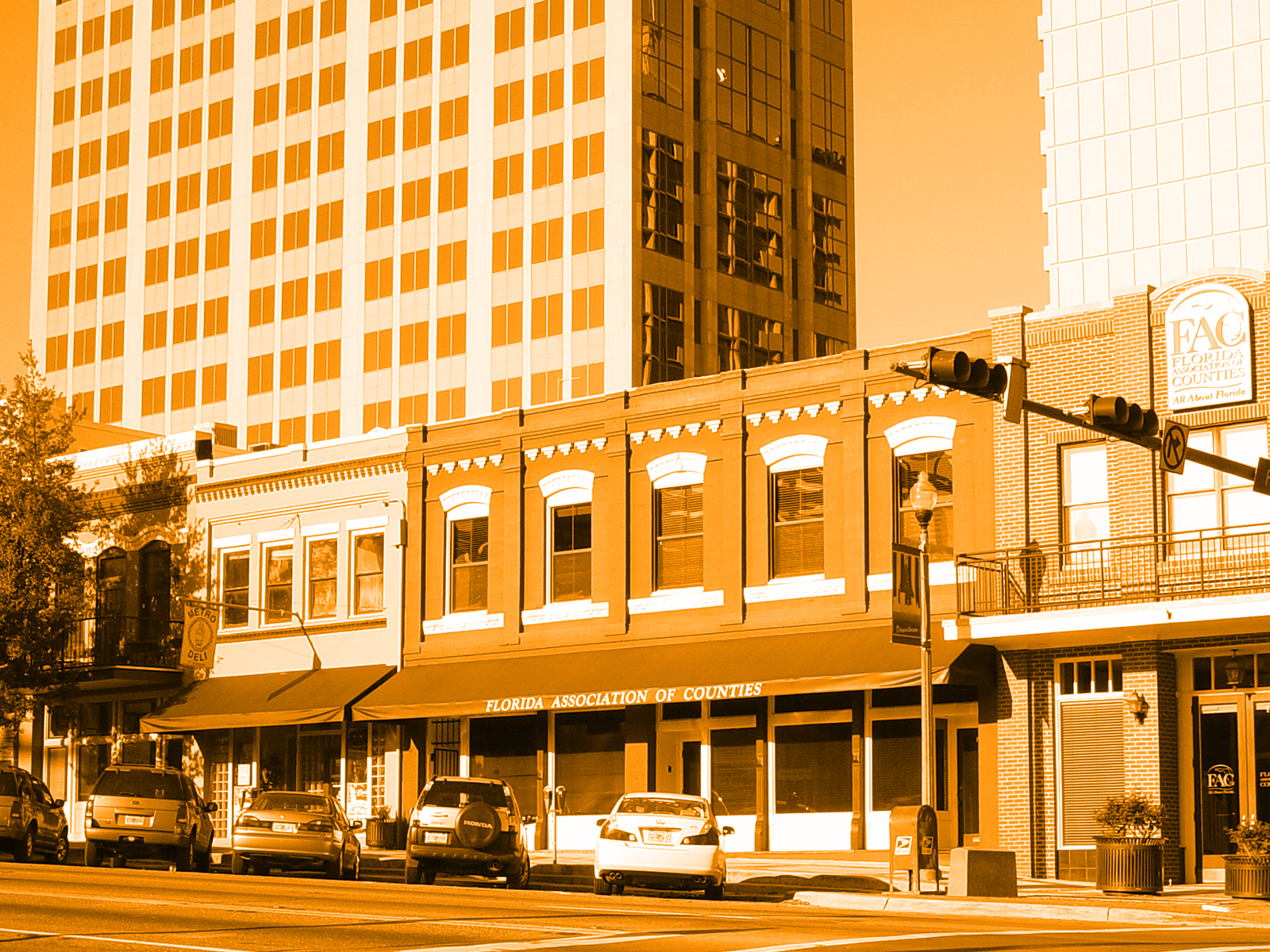 Commentary and links on Florida politics as crisp as your morning bacon.
Make birthdays great again by wishing U.S. Rep. Matt Gaetz a happy birthday.
—
Florida Politics' list of Winners and Losers emerging from the 2019 Legislative Session is jam-packed.
It features hundreds of entries, some of whom walked away from the Capitol grinning, dozens more who skulked away with their tails between their legs and a handful that fall somewhere in between.
But while the first edition was lengthy, it wasn't exhaustive. As the saying goes, there's always room for one more. Or, in this case, nine more. 
Most of the new additions headed to the winner's column. With lawmakers passing nearly 200 and a record-breaking $90 billion budget, there are probably a few more winners to wring out.
There's also one entry who probably wishes he was able to stay under the W&L radar.
Without further ado, here is the addendum to our W&L:
Winners
AT&T — The telecommunications giant teamed up with the Florida Internet & Television and took a leadership role in pushing legislation blocking local governments from standing in the way of 5G. Its priority bill (SB 1000) puts a "shot clock" on infrastructure upgrade application to keep municipalities from dragging their feet and creates a smoother process for upgrading existing facilities. Blazing internet speeds are one step closer to reality.
Florida A&M University — Lawmakers anted up about $280 million for education construction projects, but only about $76 million of that was earmarked for higher ed. FAMU was by far the biggest winner, laying claim to nearly a third of that cash. The $24.8 million the Tallahassee-based institution received will be used to a new student services center. Go Rattlers!
Jason Fischer — The Jacksonville Republican was the point man for several issues, and he was able to get most of them across the finish line — he went seven out of nine, in fact. The biggest of them all was the autonomous vehicle bill. Before this session, Florida required autonomous vehicles to have a licensed human driver in the driver seat. Not anymore. Fischer also made strides in other major policy areas, such as long-term care and the rollout of 5G technology.
Hernando County — The coastal county punched above its weight this year, landing some big-time appropriations in the budget. The Legislature is shipping the county government $4 million for improvements at Brooksville — Tampa Bay Regional Airport; Pasco-Hernando State College pulled down $2.3 million for STEM stackables; the school board snagged funds for a vocational program and school hardening; and the City of Brooksville is about to get some shiny new fire trucks thanks to a $325,000 line item. Impressive haul, indeed.
Law enforcement and youthful indiscretions — The state's landmark criminal justice bill ensures youth who make a mistake and steal something once aren't branded as felons for the rest of their lives. It also gives law enforcement a more extended aggregation period and provides penalties to apply to members of organized retail crime gangs. Stealing one iPhone won't ruin your life, just make sure it doesn't happen again.
Lastinger Center — The education innovation hub at the University of Florida works to improve children's education, improving the odds of success in school and life for youngsters all over — more than 500,000 kids and 50,000 educators are reached by the center every year. Their work will get to continue unabated thanks to lawmakers slipping in $2 million to help them out.
Memorial Healthcare System — The South Florida health care network is at on the front lines of the opioid crisis, providing a comprehensive program that integrates behavioral therapy, support services and more. Thankfully, the state ponied up more money to combat drug addiction this year, and Memorial is set to receive $1 million of those funds for its medication-assisted treatment program.
Miami Project to Cure Paralysis — Since its founding in 1985, the project has changed done wonders to expand medical of knowledge on spinal cord and traumatic brain injuries, and it's been able to do so by recruiting some of the top researchers around. That costs money, though, and thanks to a line in the state budget, there's another $1.8 million heading their way.
Loser
Mike Hill — The Pensacola Republican filed nine bills in his first session back in Tallahassee. All nine of them failed. Hill is no stranger to controversy, as evidenced by his campaign tactics and Twitter rants. His slate of bills were no less provocative — he filed bills to rollback the post-Parkland gun reforms passed last year, preserve Civil War monuments, and a restrictive abortion bill. Unsurprisingly, they were about as warmly received as Hill was on his return trip to the Legislature. Hat tip to Rick Outzen for the suggestion.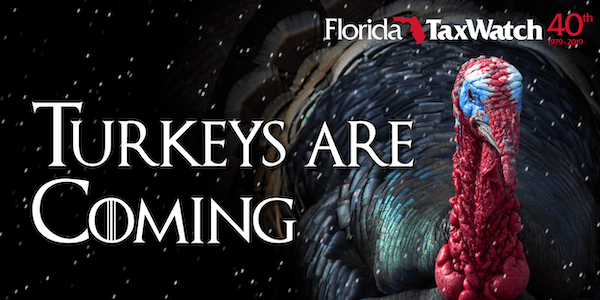 — SITUATIONAL AWARENESS —
—@Collen_Wright: If Trump is elected in 2020, would @BetsyDeVosED stick around for four more years? "I'm not sure my husband would be ok with that."
—@GeekWire: At his rally in Seattle, Yang reiterated his vow to become the first president to use PowerPoint in the State of the Union. That prompted the crowd to break into a chant of "PowerPoint, PowerPoint, PowerPoint!"
—@ScottforFlorida: What's next? Will we have to register sharp knives? Maybe @AOC will make us register every time we buy meat as part of her #GreenNewDeal. The Democrats are officially the @BernieSanders Party. They want America to be less prosperous and less free.
—@JohnMorganEsq: It was a successful session for those wanting a poll tax for people who already paid w/ their freedom, those who want to have power w/ special interests and those who want a cottage industry for charter schools at the expense of so many kids left behind.
—@Rob_Bradley: Sometimes, #CJreform isn't splashy. This multiyear effort to attract and retain front-line professionals is working.
—@MDixon55: Alright, what are we supposed to do now?
— DAYS UNTIL —
Mother's Day — 5; Florida Chamber Florida Business Leaders' Summit on Prosperity and Economic Opportunity — 18; Memorial Day — 20; Florida Democratic Leadership Blue conference and fundraiser — 32; U.S. Open begins — 37; Father's Day — 40; Florida Chamber Learners to Earners Workforce Summit begins — 45; First Democratic presidential debates in Miami — 50; Independence Day — 58; Second Democratic presidential debates in Detroit — 88; Florida Gators opens vs. Miami football — 113; St. Petersburg primary election — 113; UCF Golden Knights open vs. Florida A&M football — 114; FSU Seminoles open vs. Boise State football — 116; Labor Day — 118; "Joker" opens — 150; Florida Chamber Future of Florida Forum begins — 174; Scott Maddox trial begins — 181; 2019 General Election — 182; 3rd Annual Florida Internet and Television FITCon begins — 184; Iowa Caucuses — 272; Florida's presidential primary — 315; 2020 General Election — 546.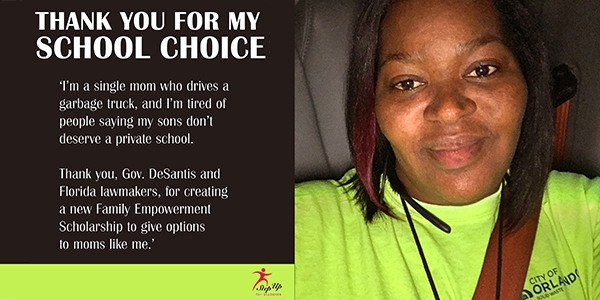 — TOP STORY —
"School vouchers expansion goes to Ron DeSantis" via the News Service of Florida — DeSantis formally received a major education bill that includes the addition of a new school vouchers program. DeSantis will have until May 21 to act on the bill (SB 7070) and is expected to sign it. In part, the bill calls for creating the Family Empowerment Scholarship Program, which would use state money next year to pay for as many as 18,000 students to attend private schools. Supporters argued that the bill, which received final approval last week from the House, would give parents the ability to choose the best schools for their children. But many Democrats said it would strip money from public schools.
— THE ADMINISTRATION —
"Trump directs Azar to work on Florida drug import plan" via Alexandra Glorioso of POLITICO Florida — Trump on Monday directed Health and Human Services Secretary Alex Azar to work with Gov. Ron DeSantis on the state's drug import plan, according to Rep. Matt Gaetz. Trump and Azar spoke at an Oval Office meeting — attended by DeSantis — that lasted for about 45 minutes Monday afternoon, said Gaetz, who also was at the gathering. … "He said for the governor to be prompt in production of the plan, and for the secretary to be prompt in review of the plan," Gaetz said. The conversation wasn't connected to talk of Trump's reelection campaign, he said. "I saw a president who was chomping at the bit for this solution to lower drug prices," Gaetz said. At the meeting were several members of Azar's staff, acting White House chief of staff Mick Mulvaney, and acting Director of the Office of Management and Budget Russell Vought.
"Sierra Club: If DeSantis says he is a 'Teddy Roosevelt" Republican, he should veto massive toll road scheme" via Julie Hauserman of Florida Phoenix — DeSantis calls himself a "Teddy Roosevelt Republican" — referring to his professed support for environmental protection. Now, the Florida Chapter of the Sierra Club is using the governor's words in an advertisement urging DeSantis to veto a multibillion-dollar plan the Legislature passed for a network of new toll roads throughout Florida. "Gov. DeSantis: Teddy stood with the Sierra Club — will you? Veto the toll roads bill" says the ad, which features a historical photo of Roosevelt with Sierra Club founder John Muir. No state study recommended the toll road plan — the most significant highway project proposed in Florida since the 1950s. But it popped up this legislative session as a top priority for Republican Florida Senate President Bill Galvano.
"South Florida legislators joining DeSantis, Cabinet, 75 others on Israel trip" via Michael Moline of Florida Phoenix — Here's what we do know: The trip, scheduled for May 25-31, will include trade talks and a Florida Cabinet meeting, with a live video link to Tallahassee so that Floridians who can't make the 6,000-plus mile trip can participate. The Cabinet includes Attorney General Ashley Moody, Chief Financial Officer Jimmy Patronis, and Nikki Fried, Commissioner of Agriculture and Consumer Services. The party will visit Tel Aviv and the new U.S. embassy in Jerusalem. Rep. Randy Fine said he already had his copy of the meeting agenda. "I've had my plans made for a month," he said. "There's an organizational agenda," including, in his case, meetings by the legislative delegation, plus flight and hotel arrangements.
"Constitutional panel could be back in the crosshairs" via Jim Turner of the News Service of Florida — DeSantis expressed support for getting rid of the Constitution Revision Commission. "I didn't have enough bandwidth to propose it, but I would like to see the CRC eliminated," DeSantis told reporters during a wide-ranging discussion after the 2019 Legislative Session ended. "I think what happened last election with some of those bundled amendments was not good." The Senate voted 35-4 during this spring's session to approve a proposal (SJR 362) that sought to eliminate the commission. It also voted unanimously to back a separate measure (SJR 74) that would have restricted the commission to putting single subjects in ballot proposals. However, House leaders did not put either proposal up for a floor vote.
"Jeanette Nuñez helps launch immigration program" via the News Service of Florida — Lt. Gov. Nuñez offered support for the Warrant Service Officer program, a federal program to train and certify sheriff's deputies to serve federal immigration warrants on detained undocumented immigrants. Nuñez attended the ceremonial launch of the program in Largo alongside Pinellas County Sheriff Bob Gualtieri, whose office became the first in the nation to participate in the program. The program is similar to what is known as the 287(g) program, which allows state and local law-enforcement officials to investigate, apprehend, detain and transport undocumented immigrants who are wanted for deportation. But the new program differs because it does not require officers to question people about their citizenship or immigration status.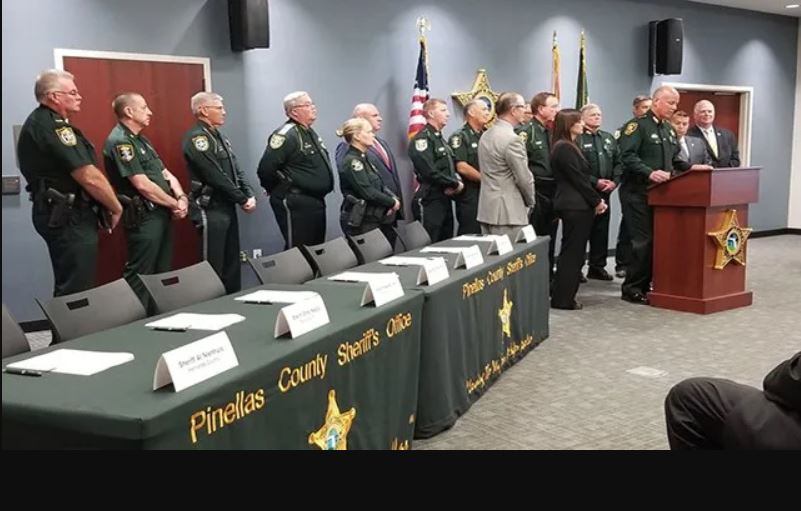 Assignment editors — DeSantis will speak at a news conference hosted by Congressman Francis Rooney, 1 p.m. Eastern time, emergent technologies Institute, Florida Gulf Coast University, 16301 Innovation Lane, Fort Myers. Later, the Governor will join Department of Environmental Protection Secretary Noah Valenstein to discuss protecting the state's environment, 3 p.m. Eastern time, University of Miami, Salt Restaurant at the Rosenstiel School of Marine and Atmospheric Science, 4600 Rickenbacker Causeway, Miami.
"Nikki Fried celebrates hemp, smokable marijuana bills" via Jacob Ogles of Florida Politics — "When running for this office, I promised to fight for historic changes in our Department and for Floridians," Fried said. "Today, at the end of my first legislative session as Commissioner of Agriculture, I'm proud to say that we've achieved several of those milestones, and I'm thankful for the state lawmakers who supported these efforts." That even included some reforms in such touchy areas as gun permit oversight. The final budget provides for 25 more full-time Division of Licensing employees to handle concealed weapons licensing. Fried said that should handle some "prior administration's deficiencies."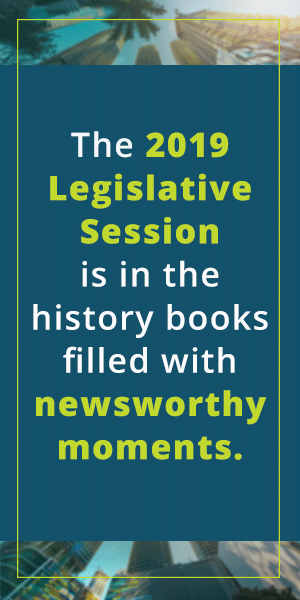 — POST-SESSION —
"'Tone matters': Rob Bradley talks budget, what's next" via AG Gancarski of Florida Politics — Senate Appropriations Chair Bradley played a key role in what most parties said was a harmonious, relatively drama-free budget process. The Fleming Island Republican has one more year in the Senate and at the helm of the budget committee. The Senator was reflective about the process just wrapped. Consistent with what he has said before, it was a smooth process. "Tone matters. Senate and House leadership established very early on that this year was going to be different," Bradley said. The goal: "open, honest and clear communication at all times." "We never wavered from that vision, and it paid off," Bradley added.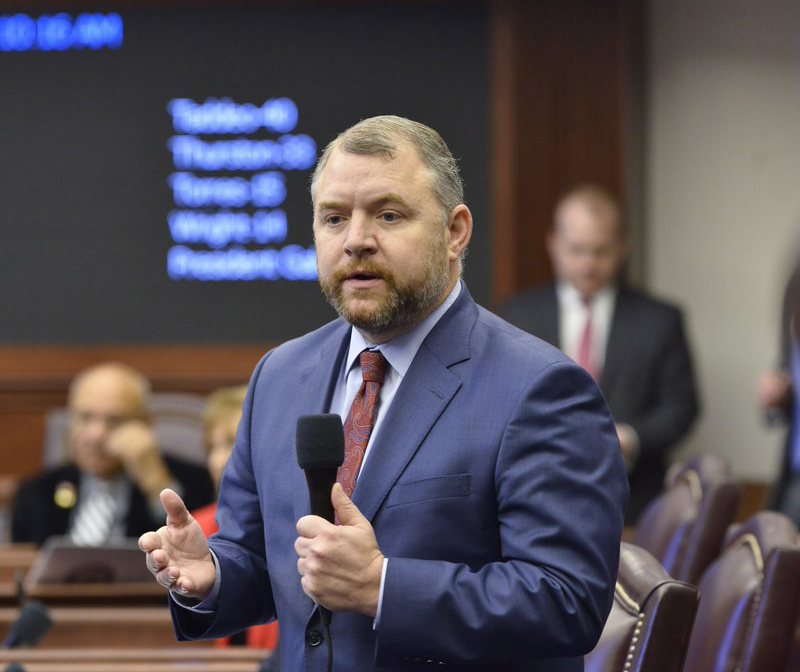 "Criminal justice reforms headed to Governor, but are they enough?" via Skyler's are of the South Florida Sun-Sentinel — The bill heading to DeSantis' desk is missing controversial items that would have freed inmates convicted of nonviolent offenses earlier and given judges more leeway to depart from mandatory minimum sentences for drug offenders. Kara Gross, legislative director and senior policy counsel for the ACLU of Florida, said the bill that passed represents a "baby step at best." The Senate stripped out language that would have freed up an estimated 9,000 prison beds and saved taxpayers $860 million over the next five years. That provision would have lowered the minimum time nonviolent offenders are required to serve from 85 percent of their sentence to 65 percent.
"Audrey Gibson asserts Legislature ignored will of people on many fronts" via Jacob ogles of Florida Politics — "I'm extremely proud of the outstanding efforts of our Senate Democratic Caucus that stood united because we actually listened to the people," she said. "We voted to repeal the ban on smokable marijuana. We supported tax holidays for hurricane and back-to-school supplies — until it was saddled with more giveaways to charter schools … We did all this, and much more." However, Gibson acknowledged frustration at the advancement of a distinctly conservative agenda this year in a definitely moderate state. "Unfortunately, the ideology embraced by less than half of Florida's voters drove much of the policy changes we saw this legislative session. Nowhere was this more evident than in the final weeks."
"Florida Democrats hammer Legislature on Amendment 4" via Jacob Ogles of Florida Politics — "Republicans have made their values clear: Voting is a right for some, not all Floridians," reads the headline on the release. "Republicans want to have a two-tiered re-entry to society for those that have served their time," said Terrie Rizzo, Florida Democratic Party chair. "For those that are well off, you can pay a fee and get back your voting rights, while many working-class Floridians would be denied their right to vote altogether." The Florida Legislature approved a bill implementing the Voter Rights Restoration for Felons Initiative. But the measure includes the requirement individuals prove in court they paid restitution before their rights can be restored.
"Loranne Ausley one of only two to vote no on Florida budget" via James Call of the Tallahassee Democrat — Ausley was adamant in debate when the budget was first introduced in April that it lacked money in four areas she considered vital to North Florida — tourism promotion, safety-net hospitals that serve the poor, pay raises for state employees and hurricane recovery funds. Lawmakers eventual agreed to spare VISIT FLORIDA and fund the safety net hospitals, but no across-the-board pay raise and no money to clean up millions of acres of downed trees and help farmers wiped out by Hurricane Michael led Ausley to be one of two no votes. "I simply can't support a budget that does not support our public employees or provide enough help for the people of the Panhandle who need our help now," Ausley said.
"That $91.1 billion state budget doesn't include so much for Pasco County" via C.T. Bowen of the Tampa Bay Times — The dollar figure pales to the local haul a year ago when legislators earmarked more than $36 million for Pasco-specific spending, including $15 million for a new Interstate 75 interchange at Overpass Road. A year ago, however, the speaker of the Florida House of Representatives was then-Rep. Richard Corcoran of Land O' Lakes. The county had no such high-level influence in the House this year and lacked a full delegation with a seat left vacant by the resignation of Danny Burgess who is now chief of the state Department of Veterans Affairs. "It was not a good year, and I told everybody it wasn't going to be a good year,'' Pasco County's lobbyist Ralph Lair said, pointing to the state's focus on aiding the Panhandle areas battered by Hurricane Michael last fall.
"Supporters happy with $500K in state budget for Pulse memorial — for now" via Kate Santich of the Orlando Sentinel — The final allocation was a fourth of what local lawmakers had initially requested for the memorial — a tribute to the 49 people killed at the club, when a heavily armed gunman entered and began shooting. But at one point during budget negotiations between the House and Senate late last week, leaders in both chambers zeroed out funding for the memorial before again changing course. "It really is a tremendous way of honoring the 49 angels taken by hate," Rep. Carlos Guillermo Smith said of fellow lawmakers' final decision. "It's not everything we asked for, but it's a great start and a huge win for Orlando and for LGBT Floridians."
Meanwhile … "José Oliva to continue pursuing health care priority" via Christine Sexton of the News Service of Florida — House Speaker Oliva couldn't muscle through one of his top priorities: allowing advanced practice registered nurses to work independently from physicians. But Oliva promised to try again during the 2020 legislative session, despite resistance from DeSantis and Senate President Galvano. "I think that's an important component to access and affordability," Oliva said. "And I think we have to continue to have that discussion." The Republican businessman from Miami Lakes made health care a top priority for his two-year tenure as leader of the House.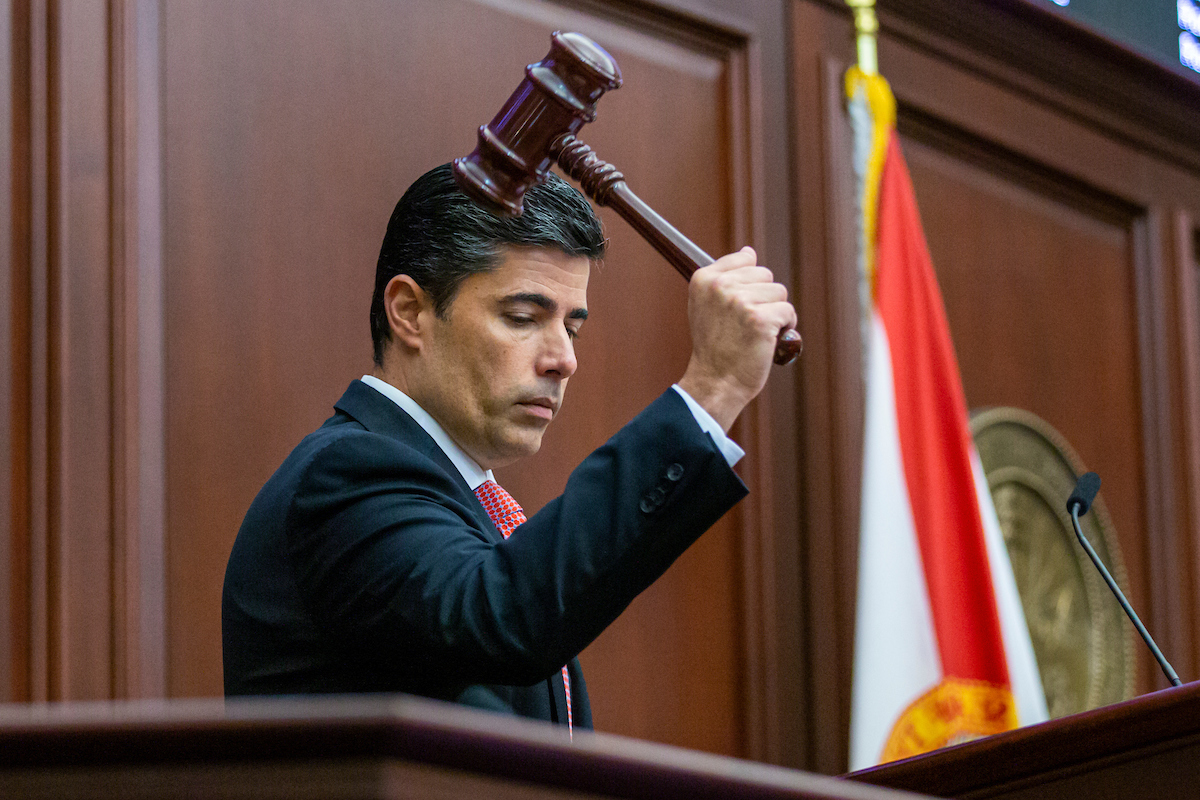 "Sprinkler delay makes it into property development bill" via Drew Wilson of Florida Politics — High-rise condos currently face a Jan. 1, 2020, deadline to install fire sprinkler systems up to code. SB 908, the preferred solution among firefighters, would have set up benchmarks for complexes to get sprinkler systems installed, extending the runway for completion out to Jan. 1, 2024. HB 647, the bill preferred by condo owners, would have set Jan. 1, 2023 as the final deadline, though it also included a provision allowing condo associations to opt out of installing sprinklers with a two-thirds vote by unit owners. The sprinkler language added into HB 7103 doesn't address the benchmarks or contain the opt-out provision, but it does push the date back to Jan. 1, 2024.
"Family celebrates last-minute victory in enteral formulas fight" via Jacob Ogles of Florida Politics — A last-minute amendment to a health care bill means families will soon have coverage restored for enteral beverages. It was an important fight for Pasco County mom Stephanie Walls, whose son Remington needs the nutritional drinks to survive. It's also a legislative win three sessions in the making. And not an easy one. "I was in tears when this passed," said Rep. Ardian Zika. "When I reflect on my public service, this is going to one of those milestone moments for me." Ultimately, the substance of the bill was added to the Health Market reform bill (HB 1113), sponsored by Rep. Paul Renner, a Palm Coast Republican. Legislation passed in both chambers.
"Aside from lottery tickets, what else should get a warning label in Florida?" via Dan Sweeney of the Orlando Sentinel — If we're going to have warning labels on lottery tickets, what else should have them? There are some serious answers to that question — while generators have carried warnings that they should not be used indoors since 2006, perhaps those labels need to be in giant red letters across the entire machine, given that Floridians still regularly die after losing power and deciding to turn their generators on indoors. And there are plenty of examples of warning labels that are not-so-serious but could really be used to ward off further cases of Florida Man Syndrome. We could tattoo all the manatees with a warning noting that riding them is against the law. Or, as marijuana laws become further liberalized, perhaps the product could carry a notice that one should not leave the scene of an accident to stash one's weed.
"House Democrats announce slate of fundraisers" via Florida Politics — With the 2019 Legislative Session in the books, campaign fundraising season is ready to begin. Florida Democrats' House Victory Committee, led by House Democratic Leader Kionne McGhee, will hold four fundraisers this summer and it plans to kick off the tour at BottleRock Weekend in Napa, California, May 23-26. A month later, the cohort will be back on their home turf for a "Weekend with Mickey" fundraiser in Orlando June 28-30, followed by a July 26-28 fundraiser at the luxe Streamsong Resort in Bowling Green and a return trip to Orlando for the EPCOT Food & Wine Festival penciled in for September or October.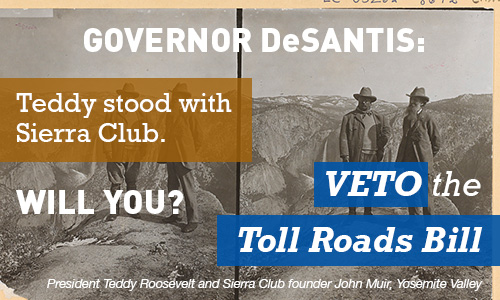 — STATEWIDE —
"Law enforcement weighs in on working with Marsy's Law" via Jared Keever of the St. Augustine Record — Of the county's three major agencies, the St. Johns County Sheriff's Office and the St. Augustine Police Department say they are going to leave it up to the victims of the crimes to decide if they want their names and other identifying information redacted from reports. The St. Augustine Beach Police Department, though, is redacting all victim information without asking. "There's nothing in the statute that says they have to invoke it," Beach Police Cmdr. Lee Ashlock said. He was talking about what was billed as enhanced victims' rights under the measure commonly referred to as Marsy's Law. Many say the language in the new law is too vague as to be understood and interpretations seem to vary widely, while others are looking to the State Legislature to provide clarification.
"Sheriff launches training program enabling Pinellas jail to hold immigration detainees" via Kathryn Varn and Tony Marrero of the Tampa Bay Times — Less than a week after state lawmakers passed a bill to ban so-called sanctuary cities, Pinellas County Sheriff Gualtieri and 10 other Florida sheriffs signed agreements designed to help them legally comply with requests from federal authorities to hold undocumented immigrants in local jails. The warrant service officer agreement, the first of its kind in the United States, trains and certifies sheriff's deputies to serve federal immigration warrants on jail inmates at the request of U.S. Immigration and Customs Enforcement. The agreement is yet another attempt at a legal workaround so sheriffs can comply with these so-called detainer requests, called unconstitutional by critics and some courts.
"Gulf Power hurricane hike backed" via the News Service of Florida — Staff members of the Florida Public Service Commission are recommending approval of a plan that would lead to Gulf Power collecting extra money from customers to pay costs stemming from Hurricane Michael. The commission is scheduled to take up the Pensacola-based utility's request to pass along $342 million in storm-related damages to customers. For residential customers who use 1,000 kilowatt-hours of electricity a month, that would mean an increase of $8 on their bills, starting in July, according to the commission staff recommendation. Gulf would collect the extra charges for about five years.
"Medicaid expansion bid tops 53,000 signatures" via the News Service of Florida — The political committee Florida Decides Healthcare, Inc. had submitted 53,258 signatures. That is up from about 21,000 signatures in mid-April. The committee needs to submit 76,632 signatures to trigger a review of the ballot wording by the Florida Supreme Court. If justices approve the text, the committee then would need to present an overall total of 766,200 signatures to get on the November 2020 ballot. The proposal would expand Medicaid coverage to low-income adults who currently are not eligible.
"Pot firms seek to open more storefronts" via Dara Kam of the News Service of Florida — Two medical marijuana operators want the state to give them the same treatment as Florida's largest medical-cannabis firm, after health officials allowed Trulieve to open more dispensaries than a state law allowed. Surterra Florida LLC and Curaleaf Florida LLC filed administrative complaints accusing health officials of creating an invalid rule with the settlement and asking for the same treatment as Trulieve. The "grandfathering in" of the original dispensaries "must be uniformly applied" to all of the state's original medical marijuana operators, lawyers for Surterra and Curaleaf argued. "Unless the department applies this statement to all similarly situated licenses, access to necessary medicine will be unduly restricted, and Trulieve will be granted an improper competitive advantage," lawyer Stephen Menton, who represents both operators, wrote in the complaints.
— LOCAL —
"Firm that designed FIU bridge promised it was safe. Later that day, it crashed to ground" via Carol Marbin Miller, Caitlin Ostroff, Daniel Chang and Andres Viglucci of the Miami Herald — That assurance is revealed in records by the Florida Department of Transportation. The newly released 44-page document contains minutes and slides with detailed engineering calculations from a March 15 meeting of key project officials. The meeting was called to discuss severe cracking that had appeared At the north end of the concrete bridge. In attendance were officials from Tallahassee-based FIGG Bridge Group, which designed the bridge, FIU and FDOT, as well as Munilla Construction Management, the private contractors building the bridge in a joint venture with FIGG. The assurance that the cracks did not represent a structural risk came from engineers for FIGG, which designed the bridge.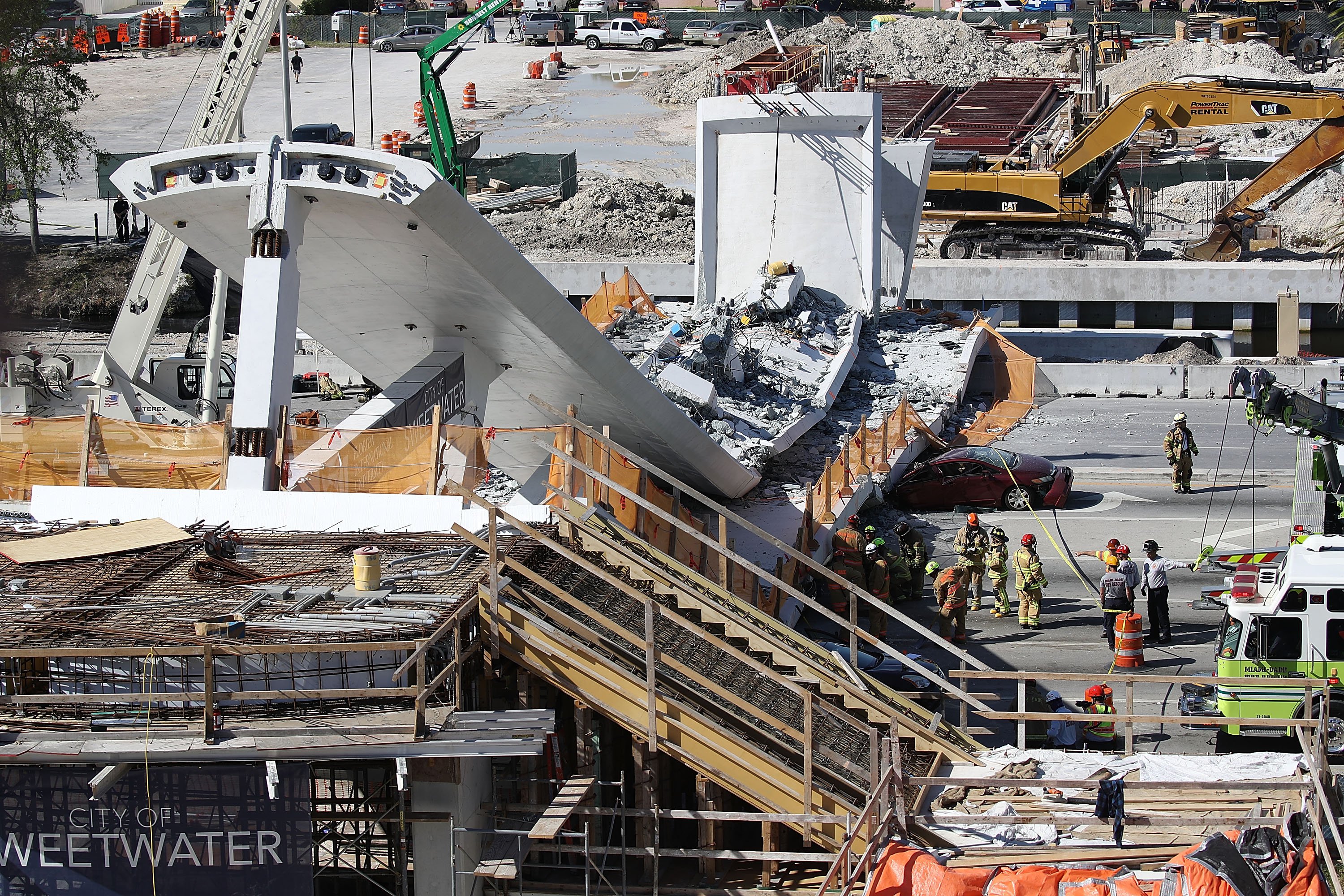 "It's official: Andrew Learned will take on Ross Spano in CD 15" via Janelle Irwin Taylor of Florida Politics — Learned ran in 2018, finishing second in a three-way Democratic Primary. Kristen Carlson went on to lose to Spano in that race. But the district, which covers suburbs in East Hillsborough including Brandon and Plant City, is ripe for the picking. Though it's historically been solidly red, Carlson came within just six points of winning. That's typically considered a large margin, but it was an overperformance for a Democrat in the conservative district. Spano, a former state House member and 2018 candidate for Attorney General, also has a target on his back for 2020 after being embroiled in a campaign finance controversy Learned described as "one of the worst" in decades.
"Ben Albritton plans 2020 to re-election campaign" via the News Service of Florida — Albritton opened a campaign account to seek re-election, joining nine other Senators who have taken the initial step toward running in 2022. Albritton was elected to the Senate last year in District 26, which is made up of DeSoto, Glades, Hardee, Highlands and Okeechobee counties and parts of Charlotte, Lee and Polk counties. The other Senators who have opened accounts for 2022 campaigns are Sens. George Gainer, Keith Perry, Dennis Baxley, Tom Wright, Janet Cruz, Kathleen Passidomo, Bobby Powell, Lauren Book and Manny Diaz Jr.
"SD 39 candidate Anna Hochkammer surpasses $100K raised in first month" via Ryan Nicol of Florida Politics — Pinecrest Vice Mayor Hochkammer said in a statement: "While this is a major milestone for my campaign — and a clear indicator that the constituency of Senate District 39 are fired up about my candidacy — our work is only beginning." Hochkammer is running as a Democrat to replace GOP Sen. Anitere Flores, who is term-limited. The only other candidate who has joined the 2020 race so far is Republican candidate Angie Chirino.
"Peter Cuderman withdraws from House race amid crash investigation" via Jacob Ogles of Florida Politics — A staffer on DeSantis' gubernatorial campaign withdrew from a state House race months after involvement in a fatal crash. Cuderman sent a letter to the Division of Elections informing the state he ended his run in House District 76. "Please accept this letter as official notification that I am withdrawing my candidacy for Florida State Representative," Cuderman wrote. The Bonita Springs Republican held his eye on the seat for some time, filing in March of 2018 to run. Shortly after, he sent a letter to the Division making clear he wanted to run in the 2020 cycle.
"Javier Estevez announces repeat run for HD 105" via Ryan Nicol of Florida Politics — After losing out in 2018 by less than one percentage point, Democrat Estevez has announced he's running again. "We are starting this fight stronger than ever before, we have seen that the people of District 105 are ready for a change, and we are going to bring it to them," Estevez said. "I want to make sure that the people of District 105 actually have a representative that represents them, not just the party that they are affiliated with." After narrowly defeating Ross Hancock in the 2018 Democratic primary, Estevez went on to lose the general election to current Rep. Ana Maria Rodriguez in a tight contest, 50.4 percent to 49.6 percent.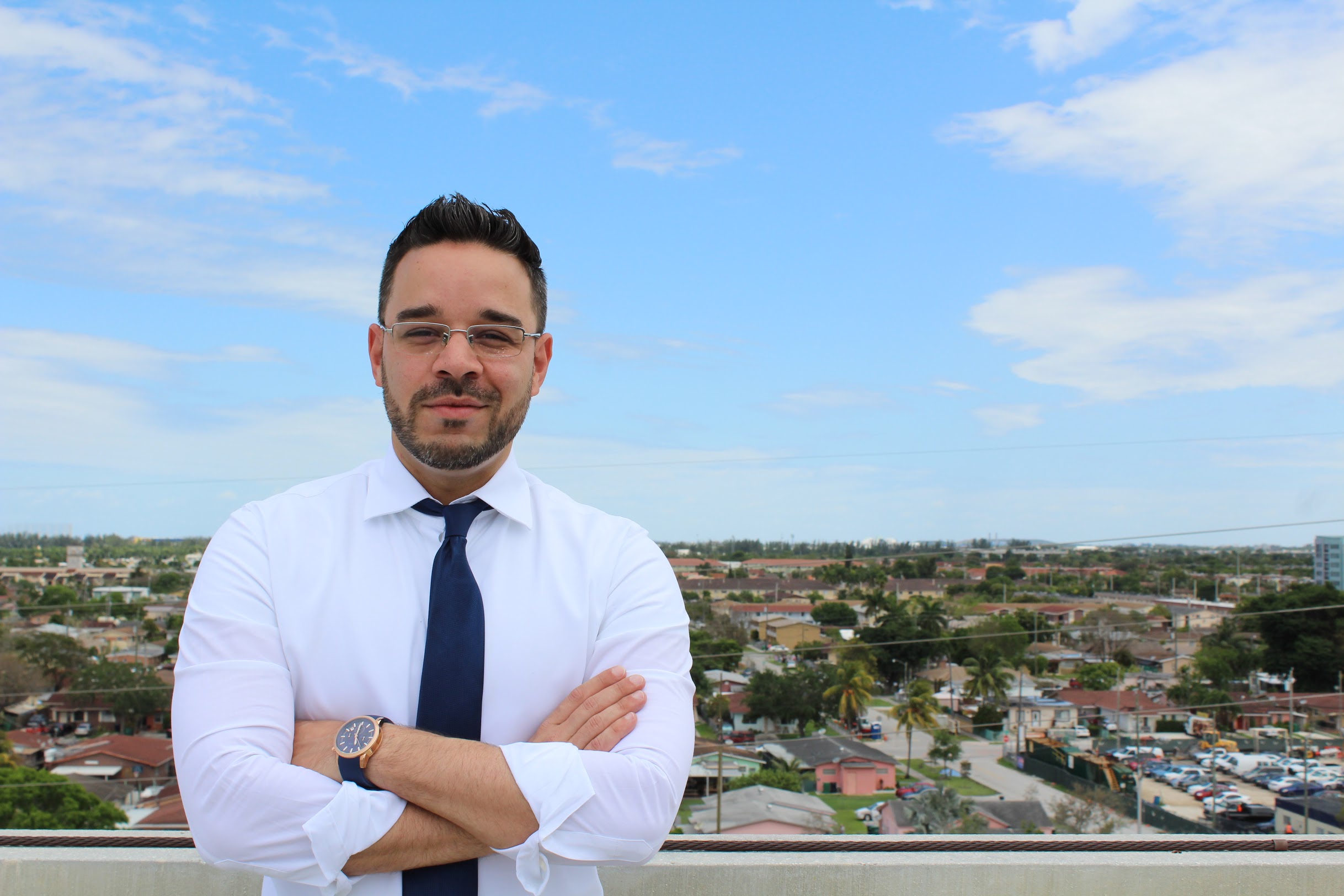 "Joe Lopez to take on John Mina again in 2020 Orange County sheriff election" via Michael Williams of the Orlando Sentinel — Lopez, the retired Florida Highway Patrol chief who challenged Mina's successful bid for sheriff last year, announced he is running for the position again in 2020. Lopez registered to run for the county's top-cop position, according to the Orange County Supervisor of Elections website. He faces Mina, who announced his run for re-election in January, and Eric L. McIntyre, who served a brief tenure as Eatonville's police chief. Though Lopez and Mina ran as independents last year, both are running as Democrats in 2020. In 2018, they faced Orlando businessman Darryl Sheppard, who ran as a Democrat.
"Apopka opts to pay former administrative officer Richard Anderson $60K to settle lawsuit" via Stephen Hudak of the Orlando Sentinel — The deal calls for the city to pay $60,000 to Anderson to end the litigation which has already cost taxpayers more than $70,000. He'd pay his own legal bills. Though legal counsel Cliff Shepard said the city could prevail at trial, the City Council voted 3-2 to settle the lawsuit, which was filed in 2016 after Anderson was charged with leaving the scene of a near-fatal accident in Lake County. "Personally, I'd just like to stop the bleeding on this," Commissioner Alice Nolan said. "I feel like this has drawn out too long."
"Cemex wins ruling and can expand lime rock mine near Brooksville" via Barbara Behrendt of the Tampa Bay Times —CEMEX Construction Materials Florida has won the legal case that blocked its expansion into new mining territory west of Brooksville. It comes after eight years of testimony by dozens of experts, a half dozen public meetings and hundreds of signed petitions opposing the expansion. Administrative law Judge Suzanne Van Wyk ruled May 1 that the opposition had not proved "beyond fair debate" that the Hernando County Commission decision last year to rezone the 730 acres south of Fort Dade Avenue was contrary to the county's comprehensive plan for growth. Of the total, 572 acres are slated for lime rock mining. Van Wyk also ruled that the county did not fail to protect the adjacent residential community, as the plan required. And the commission decision did not allow mining in viable gopher tortoise habitat, she ruled, because the 54 burrows found there did not indicate a viable population.
"Man arrested after shattering Fox 35 News van windshield with Bud Light bottle, deputies say" via Karina Ellwood of the Orlando Sentinel — A Fox 35 employee, Albert Bodden, was covering a news story at Oakhurst Street and Virginia Avenue when Christopher Davis, 47, started yelling at the crew, wanting them to leave the area, according to a Sheriff's Office arrest report. Bodden was filming a news story about an armed burglary earlier that day. Davis was not involved in the original story. Davis, who appeared to be drunk, slurring his words and carrying a bottle of Bud Light, followed Bodden back to the vehicle yelling profanity, deputies said. While Bodden got into the passenger side, Davis threw the bottle at the car, shattering the left side of the windshield, according to the report.
"USF branding debacle costs university almost $1 million" via Lauren Coffey of the Tampa Bay Business Journal — After spending close to $1 million on the University of South Florida's panned bull logo, university officials believe money and time were saved switching to the "Bull U" before "we got too far into it," according to USF's Marketing Vice President Joe Hice. "USF is a young university; this is a new thing for us," Hice said in an interview. "We listened to the feedback we're getting, and it didn't make sense to move forward because the cost would've been higher. It wasn't a waste of money — it might have surprised people the way it turned out, but we have a lot of opportunity to push it forward."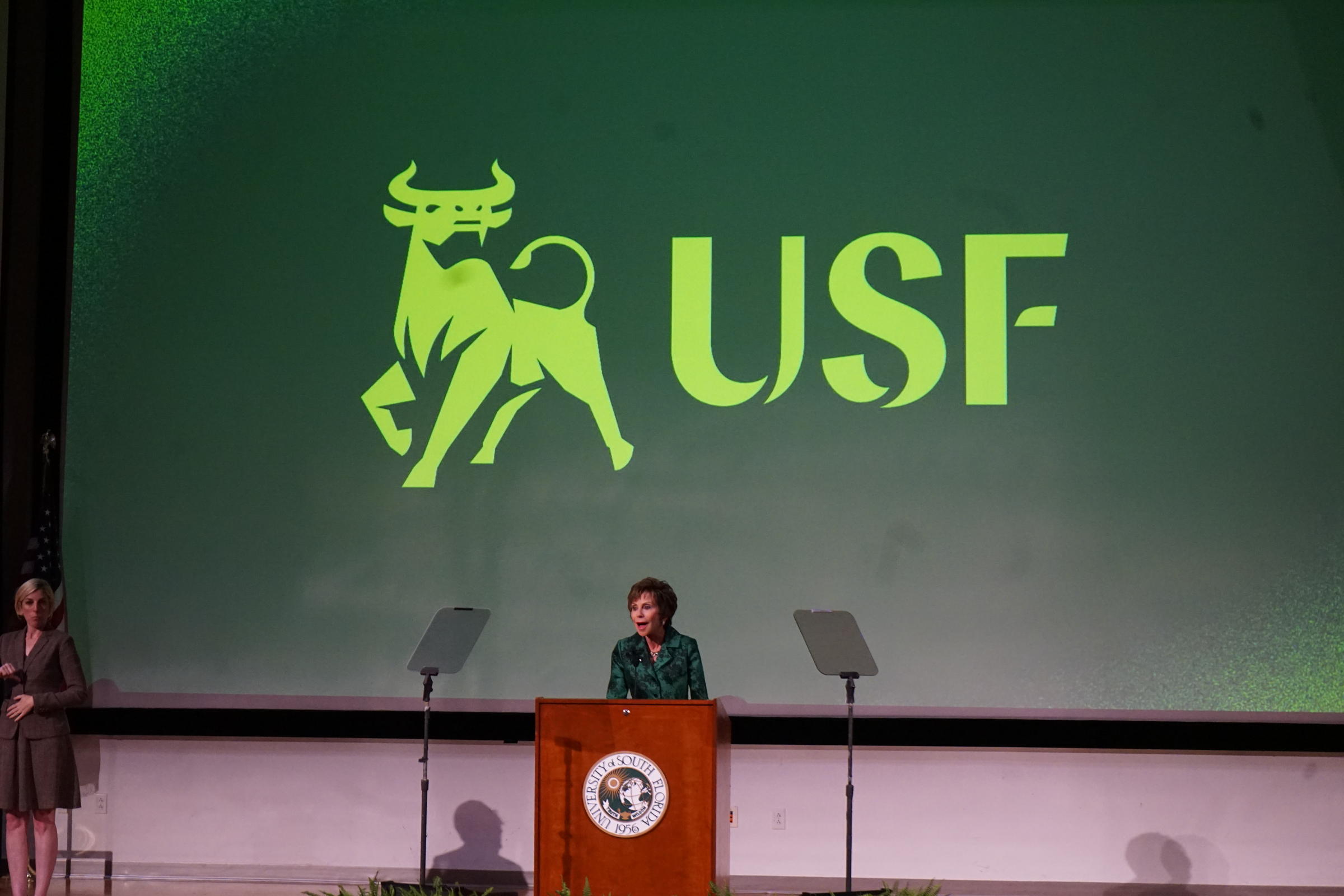 "NTSB probe into NAS Jacksonville plane crash hampered by bad weather" via Teresa Stepinski of the Florida Times-Union — Lightning, heavy rain and gusty winds hampered National Transportation Safety Board investigators Sunday as they worked to recover the wreckage of a Boeing 737-800 charter jetliner that hurtled past the end of a runway at Naval Air Station Jacksonville and plunged into the St. Johns River. Despite the delay caused by bad weather, progress is being made, Bruce Landsberg, NTSB vice chairman, said during a briefing. It might take up to 18 months to complete the agency's investigation, he estimated.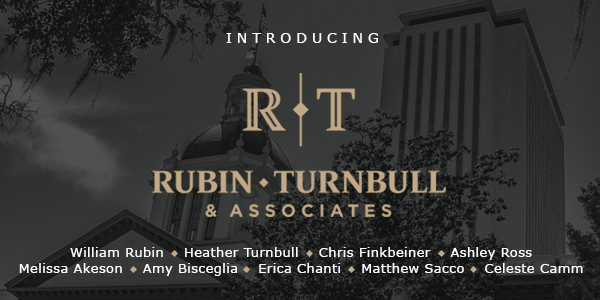 — CASTOR SIT DOWN —
Tampa's newly installed Mayor spent her second full work day talking with Ashley Gurbal Kritzer of the Tampa Bay Business Journal for a candid interview about transportation and other key priorities.
— As for her first couple of days, Jane Castor said: "I'm just really getting a feel for trying to connect with all of the city employees." She plans to make a video for all the city employees, and right now is having a lot of meetings to gauge issues important to both the county and some of the boards.
— Castor's most immediate issue — transportation — is something she is going to work on right away, looking to start with a few "quick wins." She really wants to "iron out" the All for Transportation initiative and find solutions for transit issues countywide.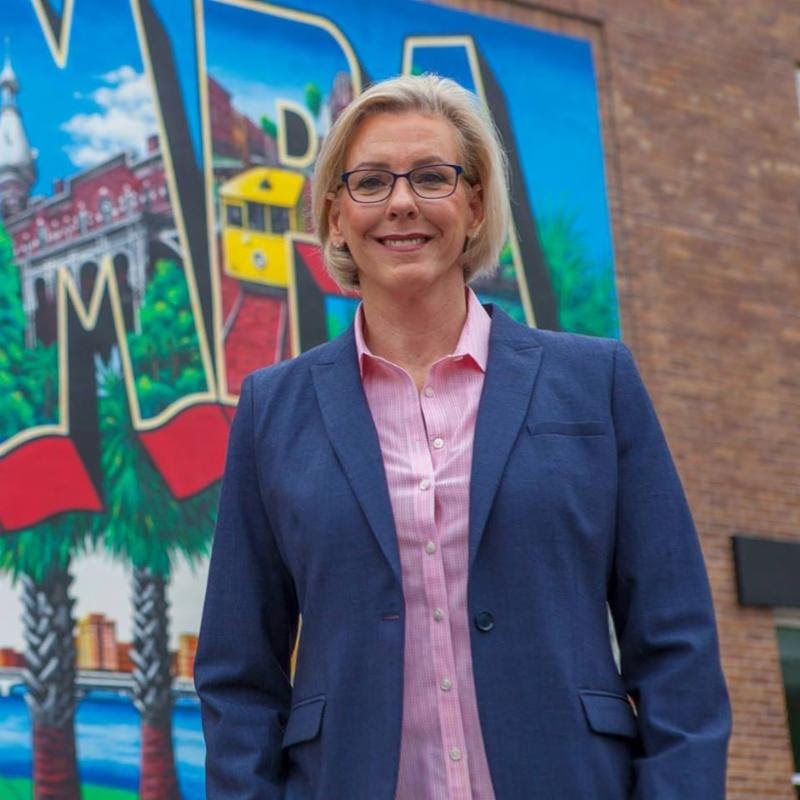 — Now that there's funding through the sales tax approved by voters in November, the more pressing issues — repaving streets, improving sidewalks, street lighting and safety — are things that are "pretty immediate."
— Mass transportation is something that could take several years. For example, Tampa's streetcar expansion project requires environmental studies, which means any substantive progress could be three or four years down the road.
Talking about governing, Castor is a strong believer in diversity, especially when making decisions that affect an entire community.
"My leadership style [is] being accessible," Castor said. "I do have an easygoing nature, and I think people feel comfortable approaching me with concerns, suggestions, and I hope that those who work in my administration feel the same way as the community hopefully does."
"Tampa's new mayor at odds with Justice Department over her oversight of Miami police" via Joey Flechas and Charles Rabin of the Miami Herald — Castor — a former police chief and the $150-an-hour monitor appointed to oversee the reform of Miami's policing — said she believed the department had complied with the terms of an agreement with the U.S. Department of Justice. They were set in place after a string of deadly police shootings of mostly unarmed black men almost a decade ago. But others criticized both Castor and her recommendation to terminate the agreement about a year before the March 2020 deadline. "It is the Department of Justice's position that the agreement should not be terminated," Rodney Jacobs, who investigates police misconduct for the city of Miami, said in a statement.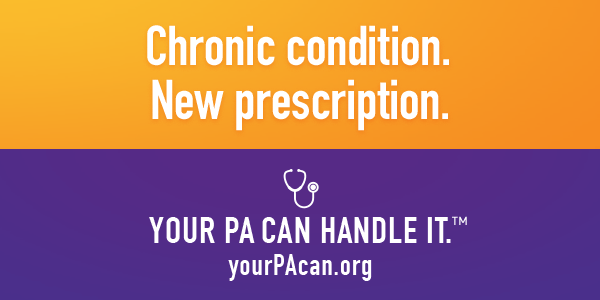 — D.C. MATTERS —
"Donald Trump takes dig at Democrats on disaster aid" via Katie Galioto of POLITICO Florida — "Puerto Rico has been given more money by Congress for Hurricane Disaster Relief, 91 Billion Dollars, than any State in the history of the U.S.," Trump said in a tweet, in which he also claimed Democratic lawmakers are withholding aid from other states recovering from hurricanes, tornadoes, wildfire and flooding. "The Dems don't want farmers to get any help," he added. "Puerto Rico should be very happy, and the Dems should stop blocking much-needed Disaster Relief!" Top Senators negotiating the deal are nearing an agreement after Republicans laid out a proposal behind closed doors that would increase Puerto Rico's access to federal recovery cash. Sen. David Perdue said the president was "on board" with the GOP's offer.
"Marco Rubio knew about election hacking but was restricted in what he could say in Bill Nelson's defense" via Steven Lemongello of the Orlando Sentinel — When U.S. Sen. Nelson was castigated by his Republican challenger, Gov. Rick Scott, last year for saying Russian hackers had broken into Florida voting systems, Nelson's colleague, Rubio, was aware of the breach. But Rubio couldn't defend Nelson because he wasn't allowed to divulge classified information, a spokesman for the Senator said. No other Senator backed him up, and Scott and fellow Republicans attacked Nelson for what GOP campaign emails called his "alarming claims" and "extremely reckless behavior."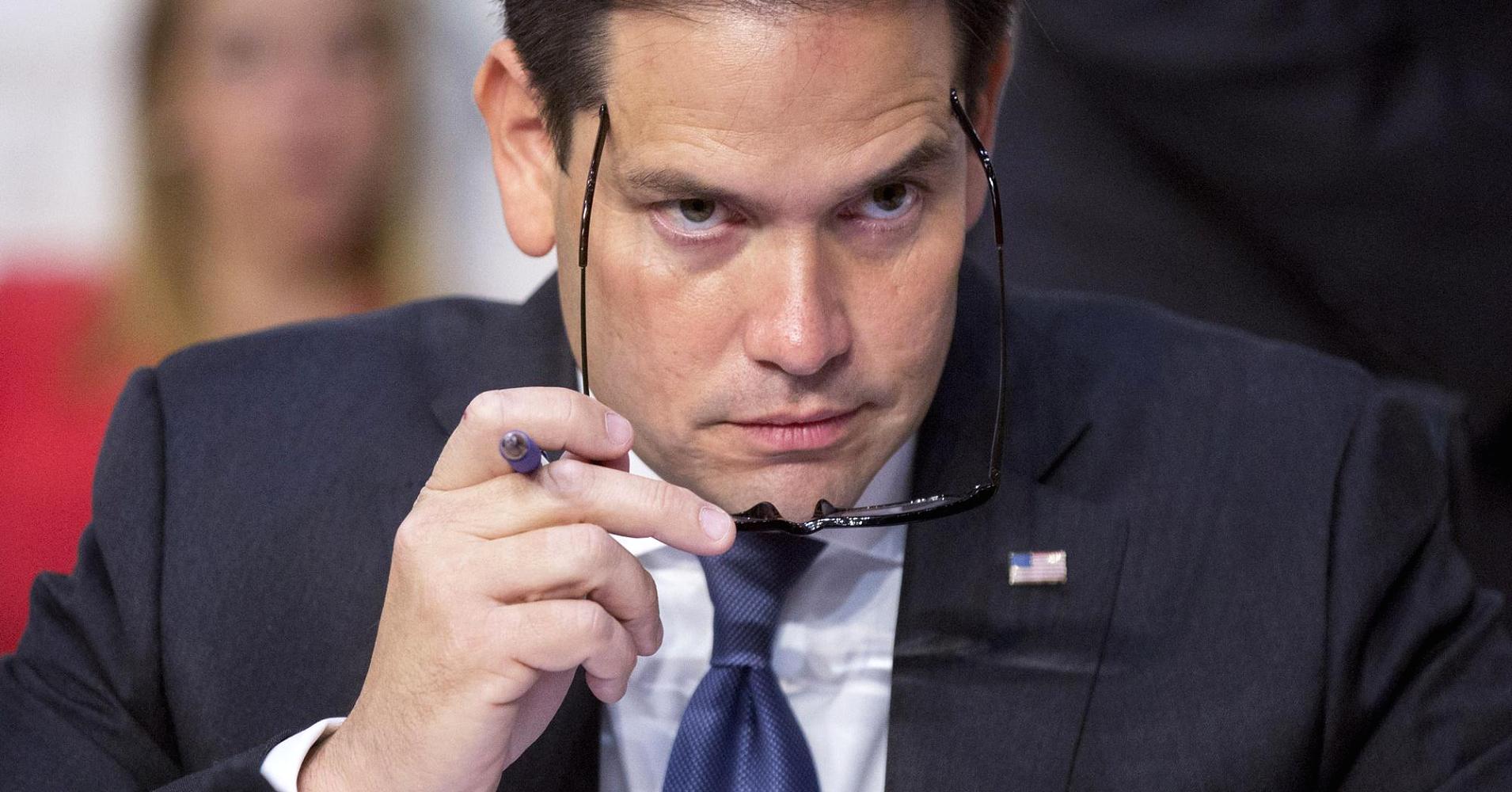 "Insults fly between Rick Scott, Alexandria Ocasio-Cortes" via Florida Daily — "The latest terrible idea to come out of the Democrats' 2020 primary is a federal gun registry," Scott noted. "If you want to buy a gun, Cory Booker wants you to register with the federal government. Scott continued and threw Ocasio-Cortez in the mix. "Maybe AOC will make us register every time we buy meat as part of her Green New Deal." Ocasio-Cortez promptly returned fire. "That a sitting U.S. senator can say something lacking so much critical thinking and honesty is embarrassing to the institution," she insisted. "If you were a female candidate, maybe you'd be called 'unlikeable,' 'crazy,' or 'uninformed.' But since you're not, this inadequacy is accepted as normal."
"U.S. to add 30,000 seasonal worker visas as soon as this week" via Colleen Long of The Associated Press — The Trump administration plans to allow 30,000 more foreign workers temporarily into the United States for seasonal work through the end of September, a move that reflects how the booming economy has complicated Trump's efforts to restrict legal immigration. Details of the plan were in a draft rule obtained by The Associated Press. It would benefit oyster shucking companies, fisheries, loggers and seasonal hotels, including Trump's own Mar-a-Lago club — all of which use the visas to hire migrants for temporary work they say Americans won't do.
"Francis Rooney plans second algae meeting in Naples on Friday; will be broadcast on Facebook" via Amy Bennett Williams of the Naples Daily News — After a closed-to-the-public roundtable Tuesday, Rooney plans a second Southwest Florida meeting about harmful algae blooms Friday in Naples. A staffer in his office couldn't say if the public would be allowed to attend this one, though he did say it will be livestreamed on Facebook, and promised a return call.
Assignment editors — U.S. Rep. Charlie Crist will join Gulfport residents and city officials for a special announcement, including Gulfport Library Director Dave Mather, Mayor Sam Henderson and City Manager James O'Reilly, 10 a.m. Eastern time, Gulfport Public Library, 5501 28th Ave. S, Gulfport.
— 2020 —
"John Morgan backs Joe Biden for president" via Scott Powers of Florida Politics — "He called me. I said yes," Morgan said. Morgan once was one of the go-to kingmakers for Democratic candidates in Florida. His Lake Mary house has hosted fundraisers for the likes of both Clintons, Barack Obama, and Elizabeth Warren, and he held one for Biden at a hotel. But since 2015 Morgan has reduced his partisan activities, insisting he's no longer a Democrat, as he's focused his attention on state initiatives, first to legalize medical marijuana, and now to increase Florida's minimum wage. But he still gets out in the partisan lanes occasionally, and still has pull within the party he disavowed.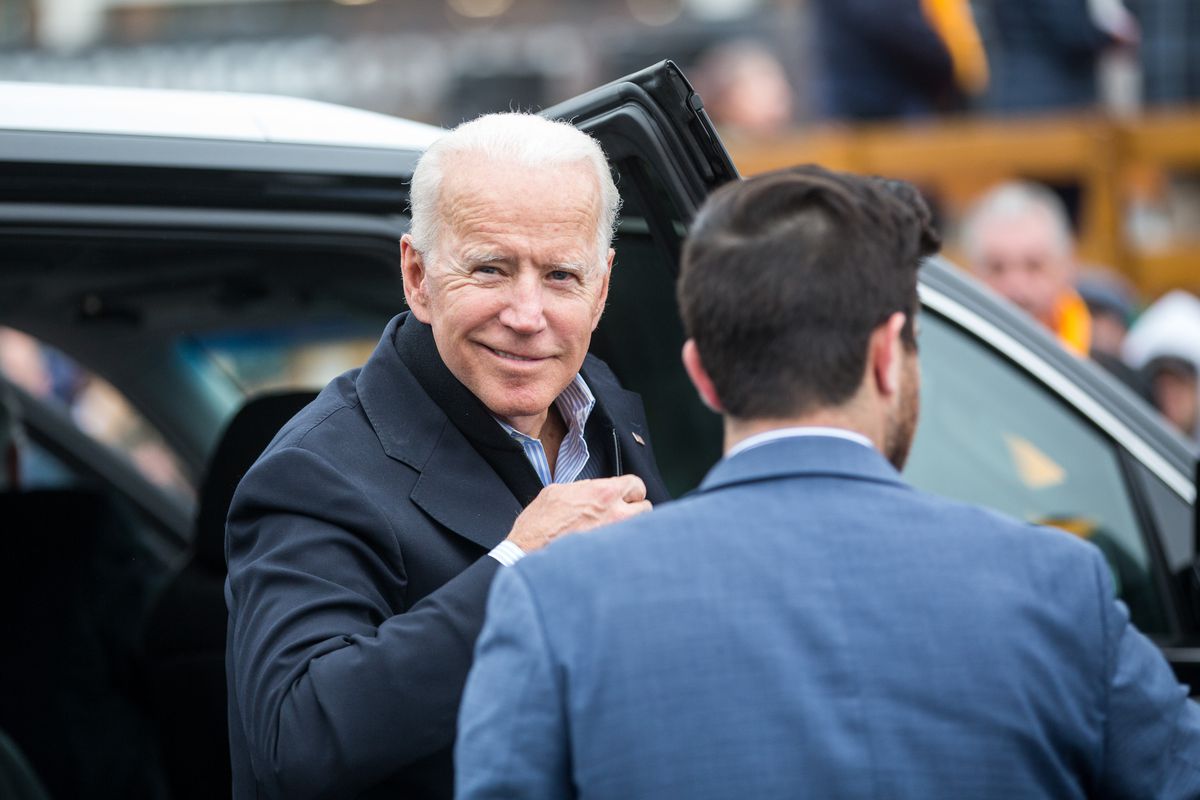 "Desperate drive to make the debate stage shakes Dem campaigns" via Elena Schneider of POLITICO Florida — The unconventional, often gimmicky fundraising arms race is part of a desperate scramble to make it past a new threshold set by the [DNC], 65,000 individual donors … [T]he requirement has reshaped the strategy of candidates struggling to cross the donor mark, changing spending priorities and altering the path of their campaigns. Such is the importance of the debates that some presidential campaigns have decided to prioritize Facebook advertising over hiring staffers in early states, several campaign aides said. Others noted that the rules prioritize chasing viral moments early in the campaign over building traditional vote-getting infrastructure. But defenders say they have just forced campaigns to prove they can compete in the 21st century before the election year.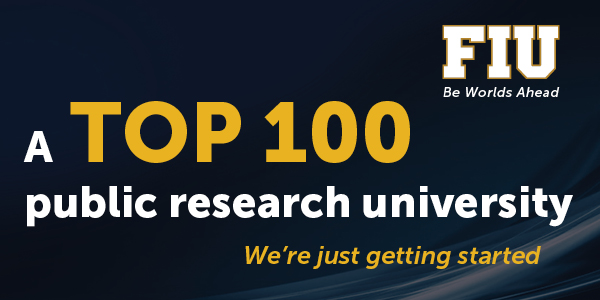 — OPINIONS & ANALYSIS —
"Federal voting rights bill for ex-felons merits support of Rubio, Scott" via Moné Holder for the South Florida Sun-Sentinel — My organization, New Florida Majority, is fighting daily to create an inclusive movement through a shared love of democracy. The U.S. House recently passed the For the People Act, a democracy reform package which will ensure that every voter can cast a ballot free from barriers. Without these reforms, we won't be able to make progress on the challenges we face in our state — everything from income inequality to climate change. I'm proud that all 13 Florida House Democrats co-sponsored and voted for the bill. U.S. Sens. Rubio and Scott should do the right thing and support the Senate companion bill.
"DeSantis must confront lawmakers over immoral grab of affordable housing money" via the Orlando Sentinel editorial board — Florida … needs DeSantis to protect the Sadowski Affordable Housing Trust Fund. Instead of sending aid to Floridians struggling to pay rent and household survival costs, legislators voted to continue their raid on this fund — this time $125 million of the $332 million available. While lawmakers sent $200.6 million to housing, $115 million will go directly to the Panhandle for Hurricane Michael victims, leaving the rest of the state's local housing agencies with the scraps. Hurricane victims need the help. But far more families are being devastated by the daily struggle with wage stagnation and rising housing costs as they try to put a roof over their loved ones' heads and find a way to eat.
"Florida dumps another $130 million into wild West of unregulated, unaccountable voucher schools" via Scott Maxwell of the Orlando Sentinel — Today, for the sake of argument, I'm going to assume that spending public money on private schools is the best education idea EVER! All I'm going to do is ask a few questions: Why can't these schools be transparent with how they spend your tax dollars? Why shouldn't they be required to hire teachers who are actually qualified to teach? Why shouldn't they prove they're actually educating children? Right now, voucher schools don't have to do any of those things. And it's an abomination to see legislators pour another $130 million into a system that lacks basic standards.
"Who benefits from Florida's sweeping bid to turn police into ICE agents? Big GOP donor" via Fabiola Santiago for the Miami Herald — The nation's largest private-prison operator is based in Florida, and they're big donors to the GOP, nationwide and in the state. The GEO Group — and its government contracts, handled out of Boca Raton/Highland Beach operations amount to $48,224,145. That's a lot of digits at stake — and, judging by donation records, GEO knows how to grease the pockets of the state's politicians. Immigration detention is big business for them — and, under Trump, profits are up. Every undocumented immigrant that local police officers hold for ICE translates into big bucks for GEO, which runs detention centers all across the country, and charges the federal government more than the cost of a luxury hotel for housing them.
"Joe Henderson: Florida Panhandle hurricane aid stalls over politics" via Florida Politics — Many Panhandle residents still live in FEMA trailers and tents nearly seven months after Michael mowed a 200-mile wide swath through North Florida. Congress isn't in a hurry to provide aid that could help the area recover. Florida has earmarked more than $1.8 billion in state relief for the battered area. But a much-larger federal package has been stalled. Democrats support a deal that exceeds $17 billion but includes aid for Puerto Rico. Trump said Puerto Rico has gotten enough money and won't agree, and Democrats are holding firm. Something like this shouldn't be about boos and cheer though. People are hurting. That matters more than who wins the blame game.
"Keeping watch on our state politicians" via Julie Hauserman of Florida Phoenix — The legislative system isn't set up to help those who need government help the most — elderly, poor, sick, at-risk, disabled people and young children — or to protect our shared common resources like clean water, clean air and public lands. It's politically engineered to cater to the powerful. All this means is that it's critical to have a vibrant press corps covering state governments and looking out for the less powerful. It's one thing to run around covering all the news conference announcements — and that's what politicians prefer since they can control the message. It's another thing to have intelligent coverage, which goes behind the public face of things to find out what's really going on and who benefits.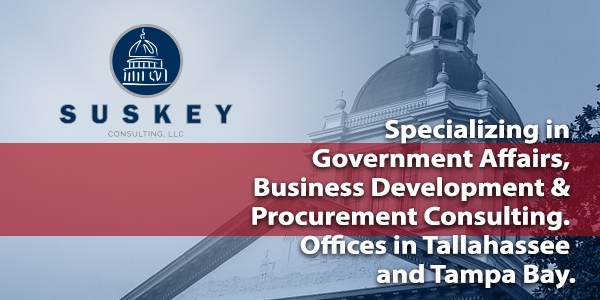 — LOBBYING REGISTRATIONS —
Ralph Criss, Arena Public Affairs: Jemmstone Group
Page Faulk: U.S. Chamber Institute for Legal Reform
Frank Mayernick, Tracy Mayernick, Rob Johnson, The Mayernick Group: bestbet Jacksonville
Sean Pittman, Pittman Law Group: Walmart Stores
Alan Suskey, Suskey Consulting: Florida Farm Bureau Federation
— SUNSHINE SPORTS —
— Un-bee-lievable delay creates a buzz: The baseball game at Great American Ballpark in Cincinnati was delayed Monday afternoon. Was it rain? Nope. Was it a power failure? Nope. It was because of swarming bees.
— But it could have been worse: Over the weekend, Cincinnati celebrated the annual Flying Pig Marathon.
— Where is everybody? Not at Tropicana Field: Tampa Bay Times sports columnist John Romano said "petty gripes" are impeding attempts to find a solution for the Tampa Bay Rays' chronic attendance and stadium woes.
— He had better be right: At a booster meeting in Orlando, Florida State football coach Willie Taggart promised better days are ahead for the Seminoles. After last season's 5-7 debacle, FSU fans are demanding improvement.
— Maximum Security needs a moment: After the stunning disqualification at the Kentucky Derby, the owner of Maximum Security announced two things: The horse will not race in the Preakness Stakes, and owner Gary West is appealing the ruling that cost his horse in the run for the roses.
— Red Sox manager and players will skip White House visit: Boston Manager Alex Cora and multiple players, including reigning American League MVP Mookie Betts, turned down an invitation to visit the White House in celebration of the team's World Series title.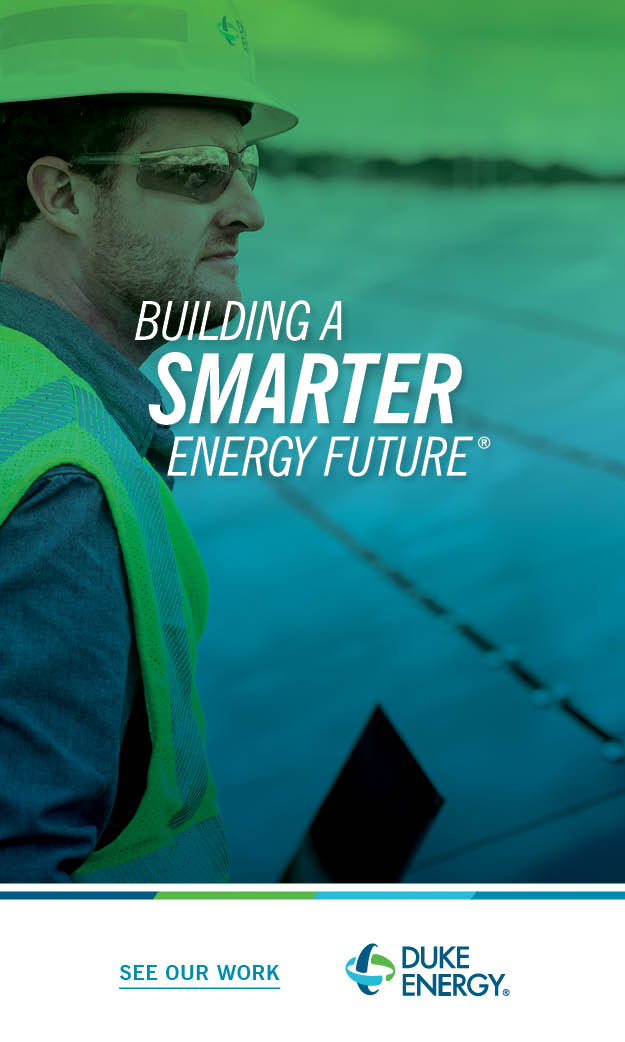 — ALOE —
"SpaceX shipment reaches space station after weekend launch" via Marcia Dunn of The Associated Press — A SpaceX shipment arrived at the International Space Station with a "cosmic catch" by a pair of Canadians. The Dragon capsule delivered 5,500 pounds (2,500 kilograms) of equipment and experiments. Canadian astronaut David Saint-Jacques used the station's big robot arm — also made in Canada — to capture the Dragon approximately 250 miles (400 kilometers) above the North Atlantic Ocean. An external cable that normally comes off during launch dangled from the capsule, but it did not interfere with the grappling. "Welcome on board, Dragon," Saint-Jacques radioed. He congratulated ground teams for their help, in both English and French. He became the first Canadian to use it to grab a visiting spacecraft — "a cosmic catch," in the words of the Canadian Space Agency.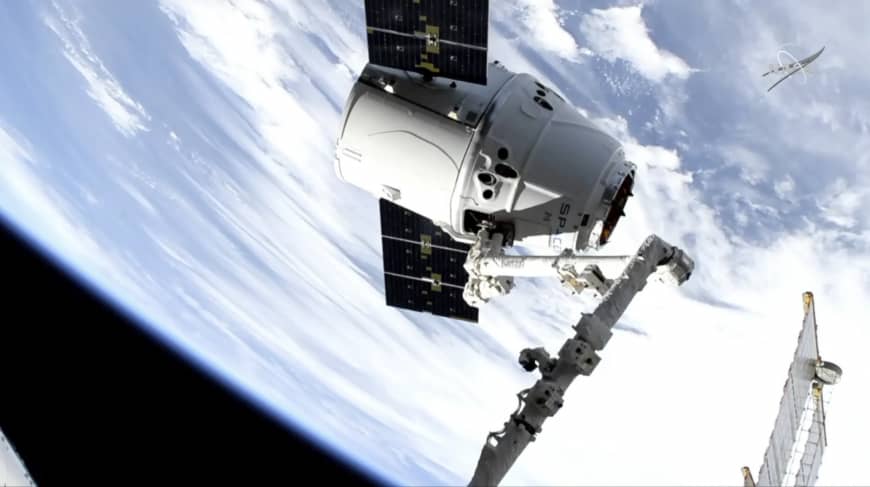 "It's a Keurig for cocktails, and Florida is the first state to sell it." via Sara DiNatale of the Tampa Bay Times — Drinkworks Home Bar by Keurig is going to find out in Florida, where it's launching a new high-tech drink dispenser this month. With a concentrated flavored-alcohol pod and the push of a button, the machine can whip up a craft cocktail in seconds from a Moscow mule or a mai tai to an old fashioned or gin and tonic. "In our pilot, the response was way above expectations," Drinkworks CEO Nathaniel Davis said during a Tampa product demonstration. "We couldn't keep up." Drinkworks sold out within hours during its St. Louis pilot in November. The upcoming Florida launch will be Boston-based Drinkworks' biggest yet.
— HAPPY BIRTHDAY —
Belated best wishes to Rep. Toby Overdorf, as well as McKinley Lewis of On 3 Public Relations, Sheri McInvale, and former congressional candidate Scott Sturgill. Celebrating today are Jennifer Edwards and former Rep. Ken Littlefield.
—
Sunburn is authored and assembled by Peter Schorsch, Phil Ammann, Jim Rosica, Dan McAuliffe, and Drew Wilson.