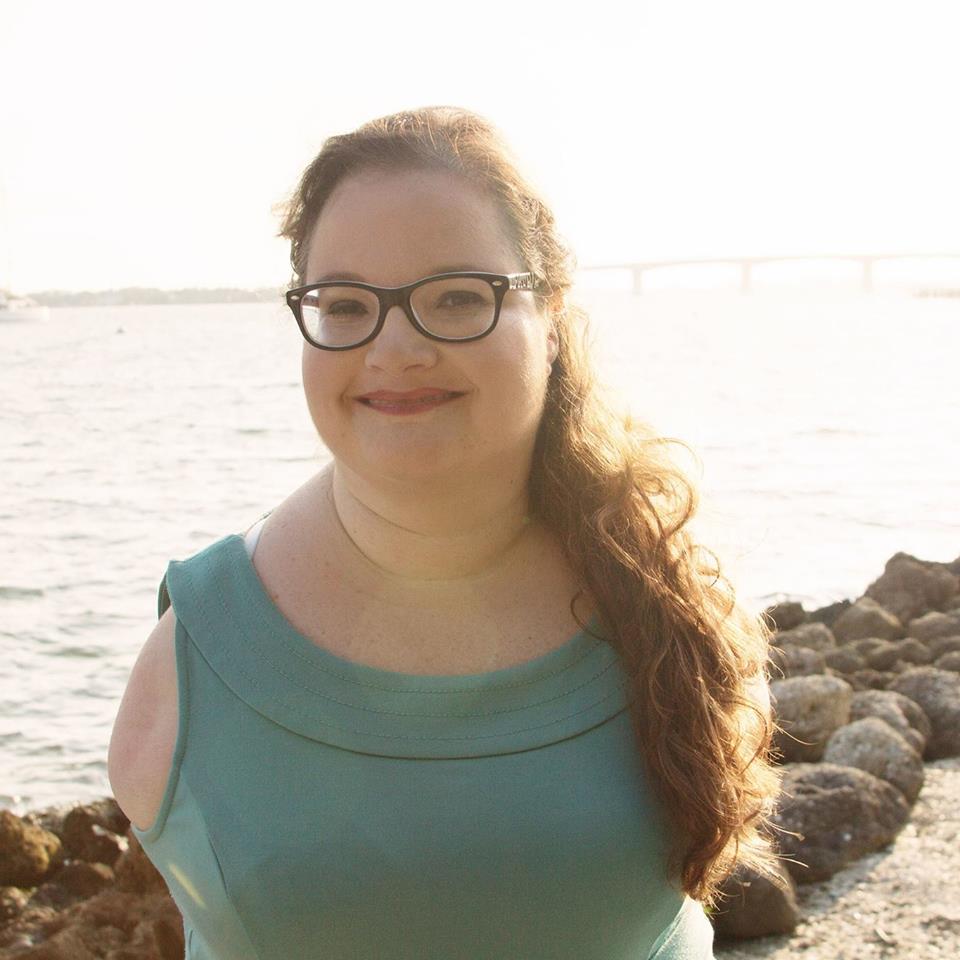 Disability advocate testifies how many disabled need straws to live.
Faith Olivia Babis earned some acclaim last fall as an inspiring Senate candidate. Last fall, the Democrat sought to make history as the first disabled Florida lawmaker, but ultimately lost in a heavily GOP district.
But she ended up a fixture in the Florida Capitol this session nonetheless. Now, she holds a different reputation, one she never expected.
"I'm apparently the evil straw ban lady," said Babis.
The Legislature this year passed a bill (HB 771) pre-empting governments from instituting bans on plastic straws. It's likely no lobbyist played as a significant a role as Babis in resetting terms of the debate.
Born without arms, Babis needs straws to consume any beverages. And while she has a visible disability that instantly tells her own story, many disabled individuals have similar (but less apparent) needs as well.
At hearing after hearing, Babis rattled off reasons plastic straw bans actually pose a public health risk. Paper straws can crumble and choke individuals with problems swallowing. Reusable straws require routine cleaning, which not everyone can do at home unassisted.
There's a list of reasons to keep plastic, disposable straws at the ready in restaurants, even if social pressures discourage the abled from using them.
Her podium speeches paid off. After seeing a pre-emption provision float between several pieces of legislation, the Legislature passed an environmental bill blocking bans.
At least for now. The bill prohibits municipalities from enacting or enforcing plastic straw bans until the completion of an Office of Program Policy Analysis and Government Accountability study.
That means no bans until at least 2024.
Babis hopes hitting that pause button ease the hunger for a complete prohibition and allows activists to get some perspective.
It's odd in specific ways for Babis to become the poster child in a battle with environmentalists from the Sierra Club and Surfrider Foundation. She ran last fall in a Gulf Coast district on an environmental platform promising to address water quality during a red tide scare.
She also supports home rule, she said, preferring state government not limit the powers of municipalities.
But for her, plastic straws represent a personal threat. Babis shifted the conversation from personal freedoms to marginalized communities.
Babis previously pushed back on the possibility of straw bans in Sarasota, where she lived and ran for office last year. And she spoke out after the St. Petersburg City Council imposed a ban.
Then when she took a job with Disability Rights Florida, she took the fight to state lawmakers in Tallahassee.
It started with her speaking to those who supported straw bans. She initially pressed for the requirement restaurants, and businesses keep straws available for the disabled. But that always seemed too little.
"Forcing someone to disclose a disability is a violation of their rights," she said.
As the conversation turned to pre-emption, Babis followed. And as no less than four bills at one point in session provided a vehicle for straw ban language, she continued testifying to committees in the House and Senate.
What bothered Babis was the way the populist issue gathered strength with so little concern for side effects.
"I never wanted to become the straw ban lady, but there weren't a lot of organizations willing to take this on," she said.
Photos of injured sea turtles found with straws in their noses moved animal activists and environmentalists. Nationwide, there's a sudden push, whether in regulations or through the marketplace, to dispose of plastic straws entirely. California already passed a statewide ban on plastic straws in full-service restaurants.
Busch Gardens hasn't handed out straws in their parks for years in the name of protecting animals. Walt Disney World followed suit this year. And there's plenty of voices angry to see the Legislation stand in the way of a push for municipal bans.
Holly Parker of the Surfrider Foundation said the legislation passed reverses progress already made.
"The bill is retroactive, so cities that have passed ordinances will lose them. It will also prohibit any cities from passing ordinances in the future," she wrote on the foundation site.
But for Babis, it's a matter of perspective. Plastic straws make up 0.001 percent of plastic waste in the oceans. Why focus energy on that based on a couple of pictures of hurt turtles? And aren't disabled individuals afforded the same respect as sea life?
Babis said this is part of why conservationists hurt their standing with disabled voices like Imani Barbarin, a disabled blogger.
Barbarin noted on her Crutches & Spice blog last year that straws started as a tool for nurses to help disables patients drink. Now she said they've been "gentrified" for commercial use, but environmentalists suddenly want a ban. It's one way Barbarin says eco-activists keep the disabled "isolated and forgotten."
Babis won't go that far but said environmentalists should be more inclusive. But she saw hope in conversations with the Sierra Club this year, which started an ardent defender of bans but was willing to go along with an OPPAGA study.
Babis said she's happy to side with environmentalists over broader plastic waste issues. Want to lift a state pre-emption of laws banning plastic bags at grocery stores? Fine. She even suggests Florida consider banning balloons. "I know some five-year-old will be upset not to have a balloon at their party," she said, but that would have a more meaningful effect on cutting down litter in oceans.
So will Tallahassee see more of Babis? She's moving to town after spending most of Session in the area tracking the legislation.
She won't rule out another run for office, especially as she moves to a more Democrat-friendly part of the state. But for now, she's just getting settled into her advocacy role, and she would want to develop meaningful relationships in the community before considering a run.