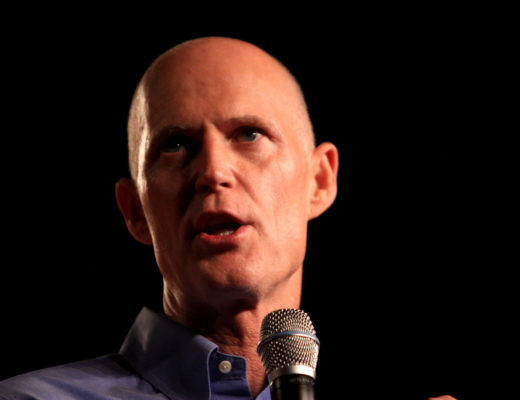 Scott suggests United States back up a Cuba oil embargo with military might.
Charging that nothing is preventing Cuba from importing oil from Venezuela, Florida's Republican U.S. Sen. Rick Scott on Tuesday for the United States to consider a Naval blockade of Cuba to keep the oil from reaching there.
His declaration comes after Scott called last week for U.S. military to prepare for a military intervention in Venezuela, to protect the opposition uprising attempting to oust dictator Nicolás Maduro,  a call that drew no overt support from the administration of President Donald Trump.
Scott also has offered repeated condemnation of Cuba, which has been aiding Maduro.
"It's clear that the United States needs to consider using naval assets to block the flow of oil between the two dictatorships. The President has floated the idea of a full embargo on Cuba," Scott declared in a news release issued Tuesday by his office. "I agree with him wholeheartedly. We need to take action NOW to capitalize on Maduro's weakness and end his brutal regime. Cut off Cuba, and you cut off the political forces supporting genocide in Venezuela."
Last week Trump threatened a full embargo against Cuba, charging that it was providing him with military and economic aid, keeping Maduro in office against international recognition of  Juan Guaidó as the legitimate president of Venezuela. However, Trump did not suggest using American military might to enforce such an embargo.
Trump, and Scott, also made no references to reports that Russia also is a major player in keeping Maduro in power.
"It's clear the sanctions meant to block the flow of oil from Venezuela to Cuba aren't working," Scott stated. "Cuba is the most powerful force propping up the Maduro Regime in Venezuela in large part because of the free oil they're receiving in return. It's oil for repression. Cutting off the supply of oil to the Castro Regime would be the most effective action we can take to end the brutal regime of Nicolas Maduro."