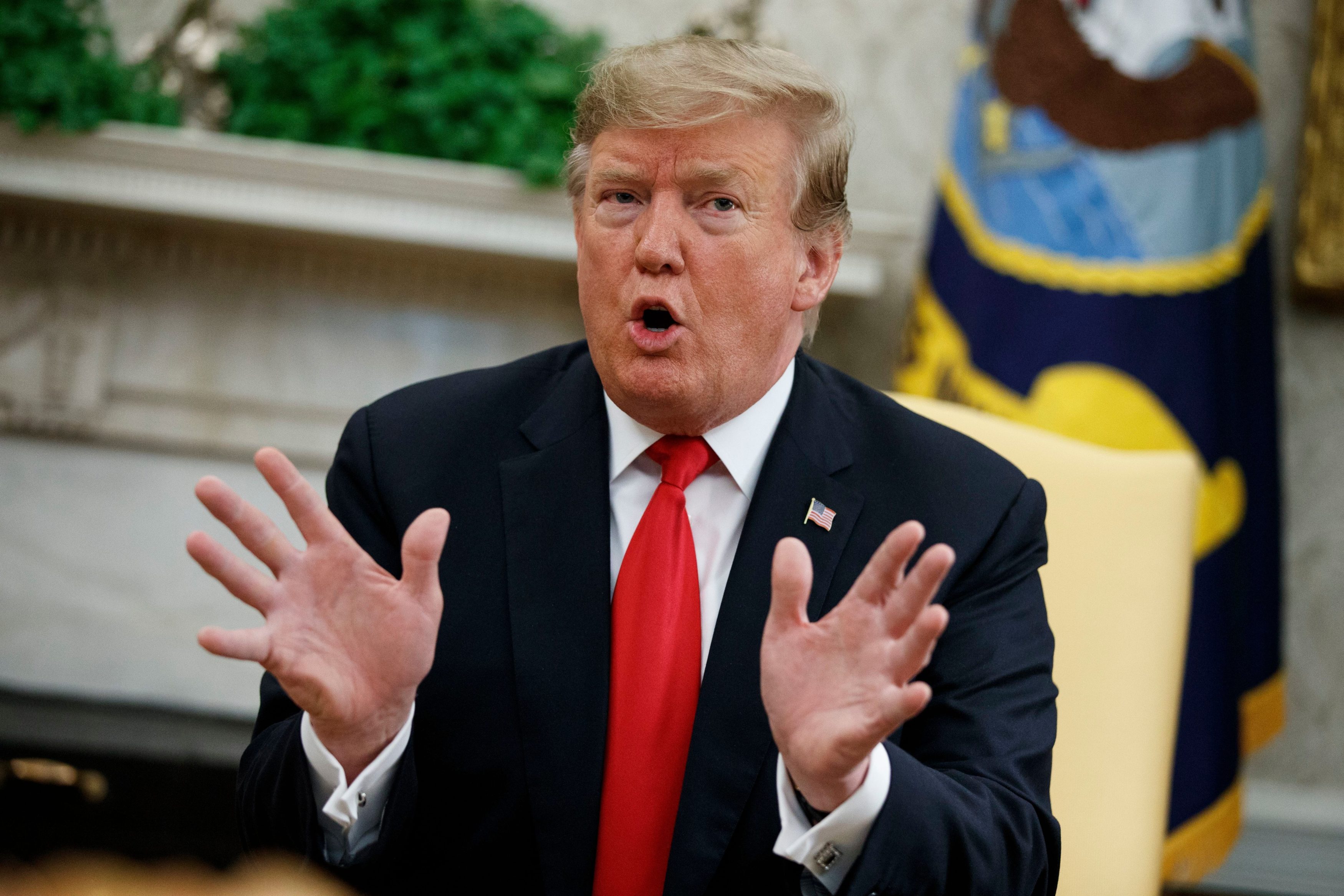 "The Panhandle doesn't need a political rally."
President Donald Trump's Panhandle swing, which includes a visit to Tyndall Air Force Base and a rally, did not go unremarked by Florida Democrats.
On Wednesday, U.S. Representatives Debbie Wasserman Schultz and Darren Soto, and Walton County State Committeewoman Samantha Herring all made the case that the President's campaign event ignores the real issue: a devastated Panhandle, even as a new storm season is already beginning.
Wasserman Schultz asserted the "Panhandle doesn't need a political rally … but relief."
"President Trump has a lot of fancy words and fluff for folks in the Panhandle, but he never even bothered to propose an Emergency Supplemental," Wasserman Schultz contended.
She added that the House is poised to pass yet another relief bill.

"Why didn't he propose emergency funding to save the economy and save Tyndall AFB in the Panhandle?"
Soto contended "the timeline is very telling."
"We saw a Cat 5 hurricane hit the Panhandle," Soto said, adding that House Democrats "led the way" with a comprehensive relief package for hurricanes and other natural disasters in February.
However, the Senate "dilly-dallied," and the Panhandle continues to suffer, the Orlando Democrat said of the "forgotten coast."
"Trump is willing to sacrifice disaster relief for his personal vendetta against Puerto Rico," Soto added. "The Senate needs to take action."
Committeewoman Herring spotlighted the "tremendous needs" and "unbelievable void" of the region, and "extreme neglect" from the President.
Herring, an insurance adjustor by trade, said "Northwest Florida has never seen anything of this magnitude."
Debris removal is still an issue. The healthcare structure "just isn't there," Herring said.
Beyond official Democrats, left-leaning political organizations also were critical of the President's visit.
"While Donald Trump takes a rare break from golfing and campaigning to once again pay lip service to devastated communities, U.S. citizens in Florida's Panhandle and Puerto Rico are still waiting on disaster funding," said American Bridge spokesperson Zach Hudson.
"If Trump spent less time spewing insane conspiracy theories or manufacturing crises at the border," Hudson added, "these Americans would already have the lifesaving aid they so desperately need."
Likewise, health care advocacy group Protect Our Care took a shot at Trump over his attack on the Affordable Care Act.
"President Trump's relentless war on health care is putting millions of Floridians at risk of losing coverage. If Trump's Texas lawsuit to terminate our health care laws is successful, it will strip coverage from over one million Floridians, raise premiums, end protections for millions more with pre-existing conditions, put insurance companies back in charge, and force seniors to pay more for prescription drugs.
"Maybe instead of coming to Florida to play politics and vent his frustrations at a political rally, the president should explain to Floridians why he's so hellbent on taking away their health care."