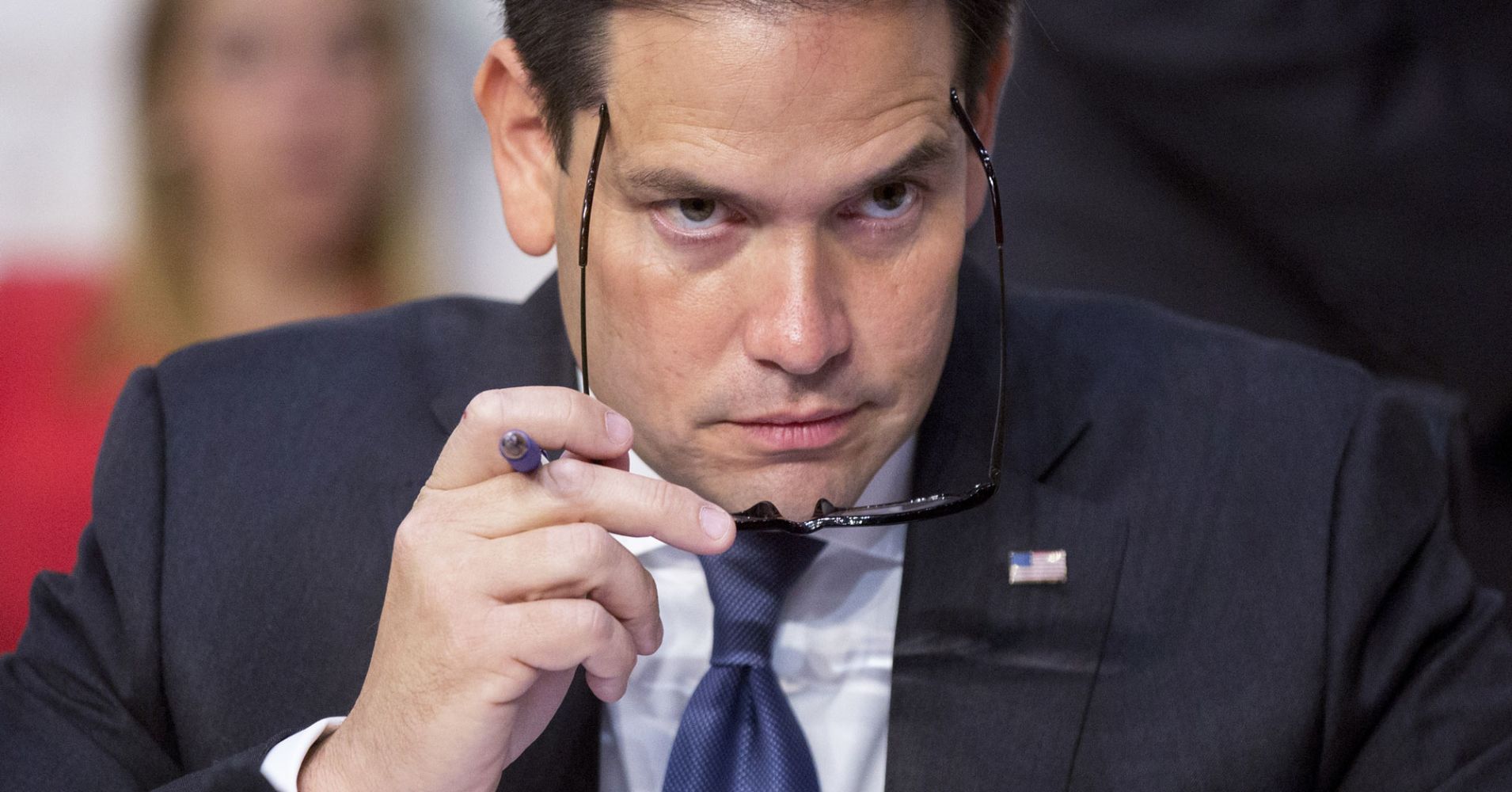 'Northwest Florida's residents are resilient, but they have waited nearly seven months.'
Now that President Donald Trump has assured a Florida rally in Panama City Wednesday night that more Hurricane Michael relief money will be coming, Florida's Republican U.S. Sen. Marco Rubio led a call Thursday for the Department of Housing and Urban Development to hurry up.
In addition to Rubio, Republican U.S. Sen. Rick Scott seven other U.S. Senators in states hammered by recent natural disasters co-signed a letter Thursday to HUD Secretary Ben Carson. They asked him to swiftly publish the guidelines for eligibility for that will allow states affected by 2018 disasters to receive Community Development Block Grant Disaster Recovery assistance.
Florida is in line to receive $448 million in the CDBG money, according to Rubio's office. It is to go to the Panhandle communities smashed last October by category 5 Hurricane Michael, helping them to rebuild.
"Northwest Florida's residents are resilient, but they have waited nearly seven months for critical disaster funding," Rubio said. "Last night, President Trump announced that HUD would take action to allow Florida, and other states affected by 2018 disasters, to receive additional funding. Today, I am urging HUD Secretary Ben Carson to take this action without delay in order to deliver this much needed aid to disaster stricken communities as quickly as possible."
Rubio authored the letter. It also was signed by Scott and Republican U.S. Sens. David Perdue and Johnny Isakson of Georgia; John Cornyn  and Ted Cruz of Texas; Thom Tillis and Richard Burr of North Carolina; and Lindsey Graham of South Carolina.
Their states plus California and Hawaii already are scheduled to receive the CDBG money because Congress approved the program in a bill last fall, and Trump signed it. The awaited guidelines to be published in the Federal Register are a key step, but not the final step for the release of the money. The states still must respond under those guidelines.
In announcing Wednesday that Florida would be getting more Hurricane Michael aid, Trump also approved Rubio's request to increase the federal share of the matching grants to 90 percent, up from the usual 75 percent, Rubio announced.
The letter to Carson declared, "As you know, these are communities that have been resilient in the face of natural disasters, but require the assistance of our Federal Government."
"We fully realize the massive undertaking that is required of your department, but respectfully request this next step be taken without delay," the letter concludes.