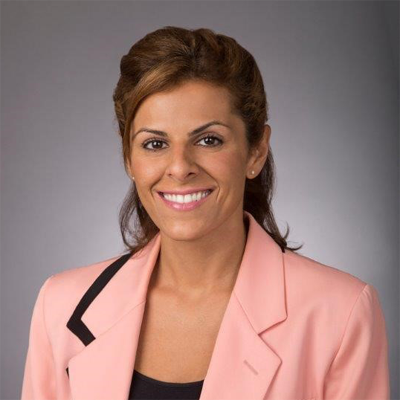 Amanda Makki is a former health aide to U.S. Sen. Lisa Murkowski.
Florida Congressman Charlie Crist has drawn another Republican challenger to his 2020 re-election campaign. Amanda Makki is seeking the Republican nomination for Congressional District 13, which includes parts of Pinellas County including St. Petersburg and Clearwater Beach.
Makki is a former Senior Health Advisor to Alaska Republican U.S. Sen. Lisa Murkowski who she served for seven years, according to the Public Affairs Alliance of Iranian-Americans. Makki is Iranian.
Makki formerly served as a partner with K&L Gates, a nationally-ranked public policy firm. She also currently served as Director of FDA Legislation and External Affairs for the Danish pharmaceutical company Novo Nordisk where she led the company's external affairs and managed Food and Drug Administration-related legislation.
Prior to her private sector experience, she served as a member of the Senate Health, Education, Labor, and Pensions (HELP) Committee during debate and passage of the Affordable Care Act. While serving in Murkowski's office, she developed helped author health care legislation and amendments, and helped to set overall messaging and policy strategy.
Makki also worked for Republican Nebraska Congressman Jeff Fortenberry providing legal counsel on healthcare and education issues.
As a law student, Makki also interned for Republican New Hampshire Sen. Judd Gregg working on medical malpractice legislation, drug importation and FDA legislation.
She is also a former George W. Bush appointee to the Army General Counsel at the Pentagon.
Makki was born in Tehran and immigrated with her family to the United States when she was an infant in 1979.
Makki will have a tough climb running as a Republican in a blue district, but her resume will make her a viable contender. That's contrary to Crist's other Republican challenger, George Buck, who failed to gain traction when he ran against Crist last year.
Former attorney Sheila Griffin is also running as a Republican. Griffin's law license was suspended by the Florida Bar twice in 2007 and 2011 over ethics complaints that included her failing to adequately represent a paying client.
Makki is not listed as a candidate yet on the Federal Division of Elections so it's not clear whether she's raised any money for her campaign yet. She'll need an impressive war chest to take on Crist in a general election. Crist has already raised more than $350,000 and he'll likely have deep financial support from the Democratic Congressional Campaign Committee.